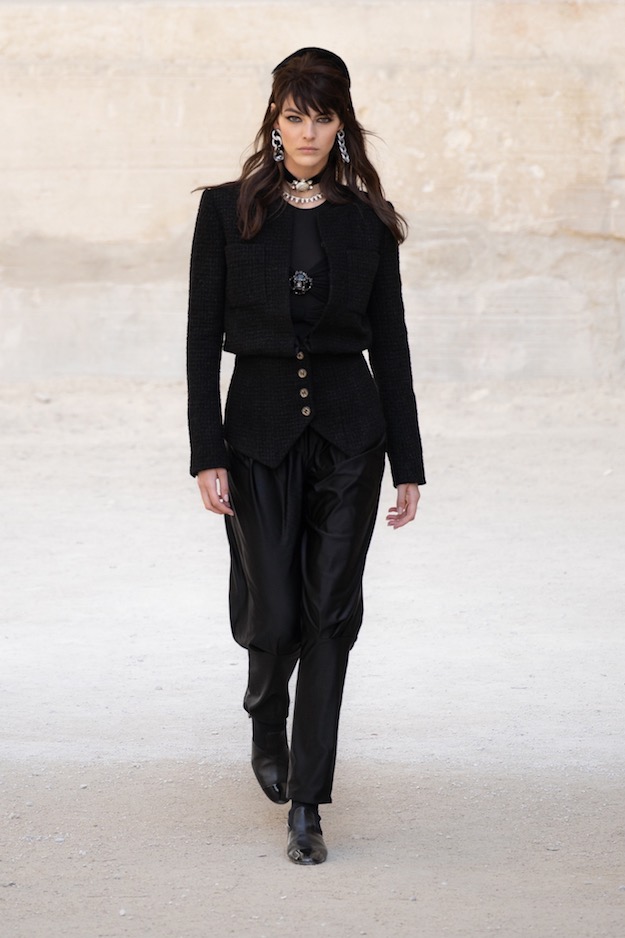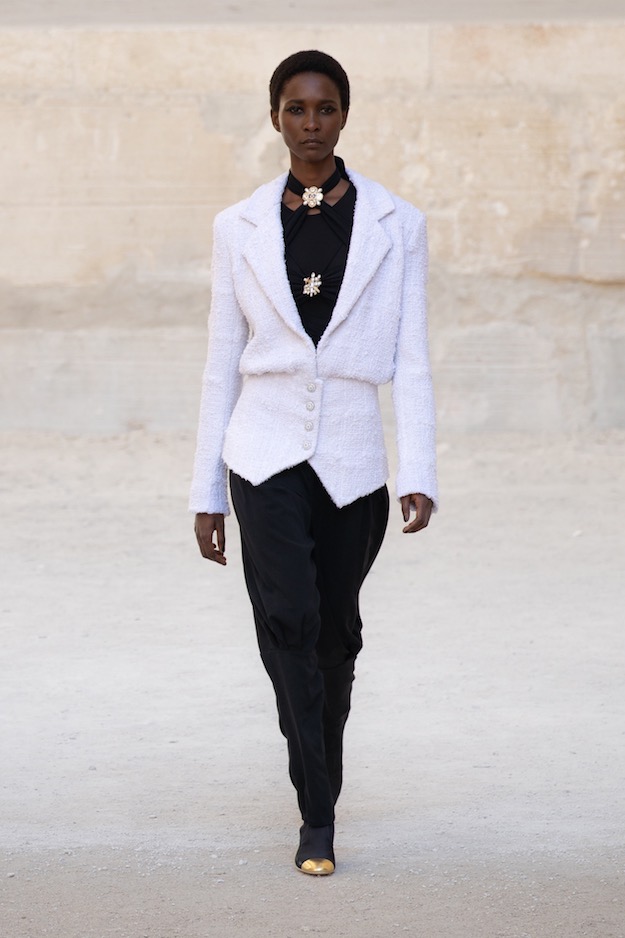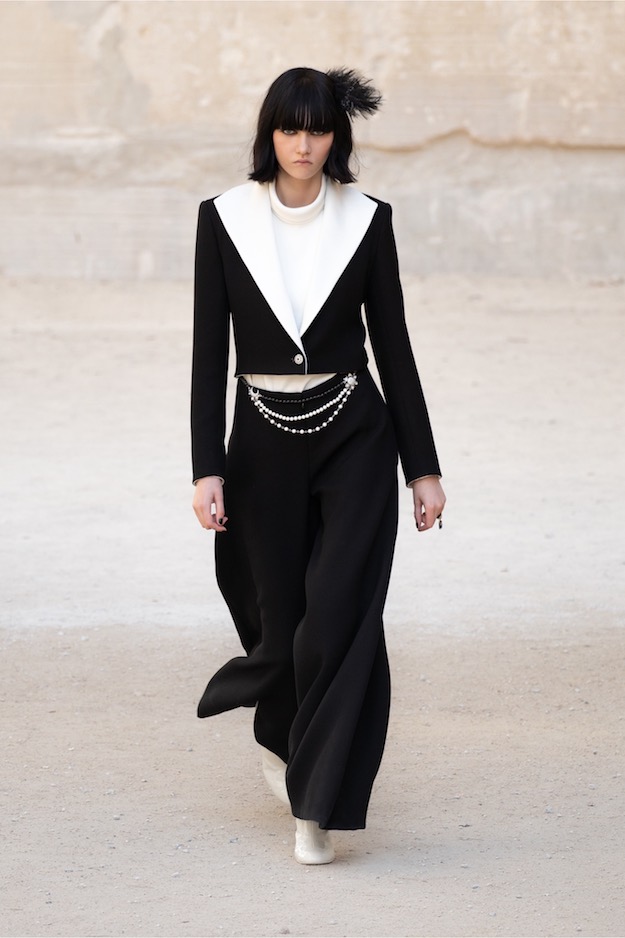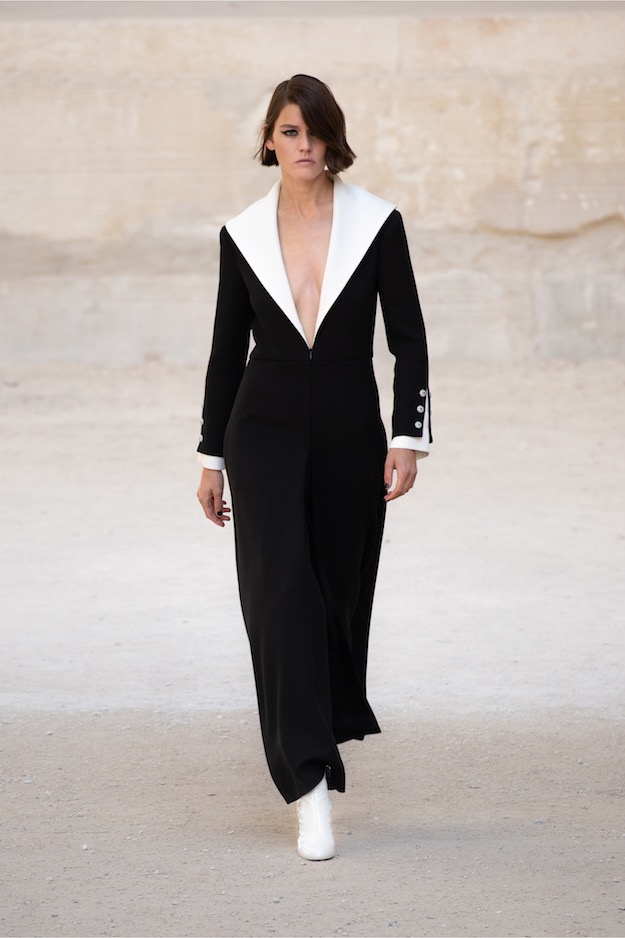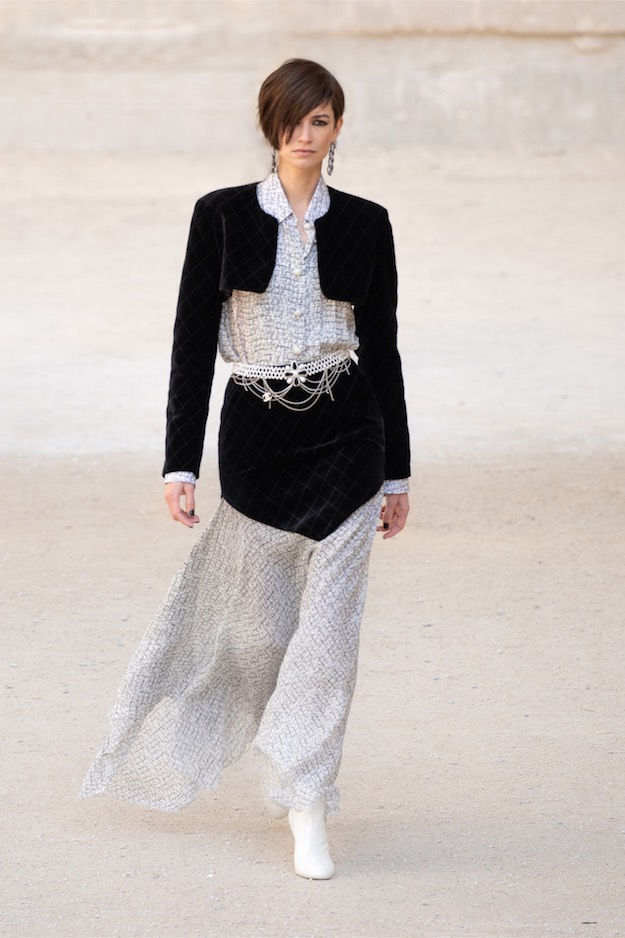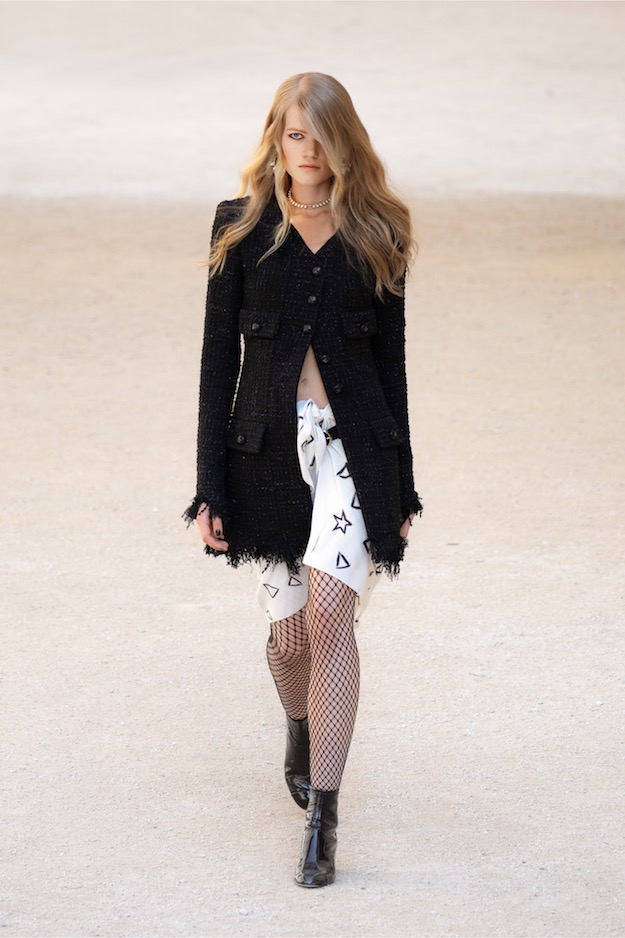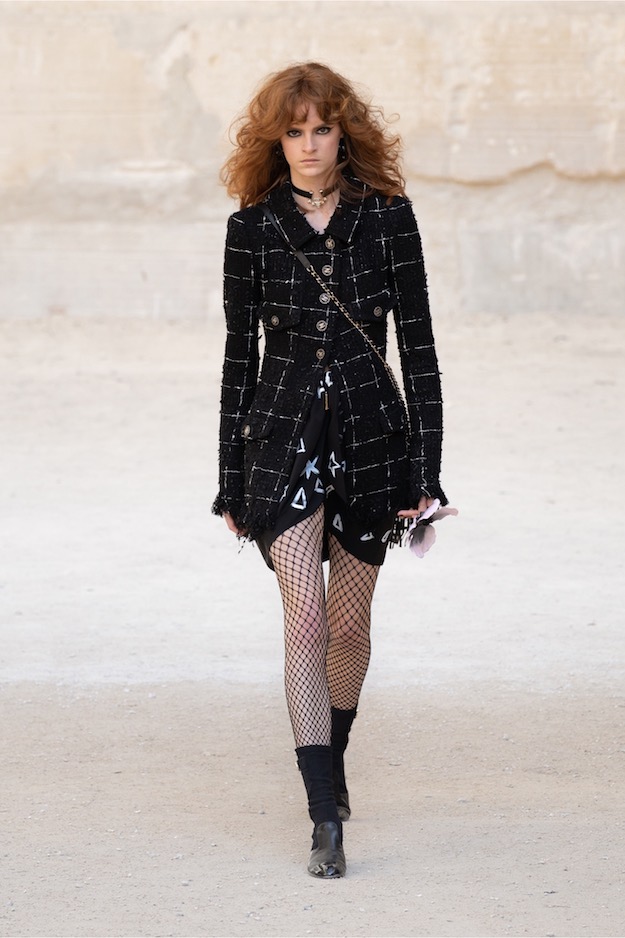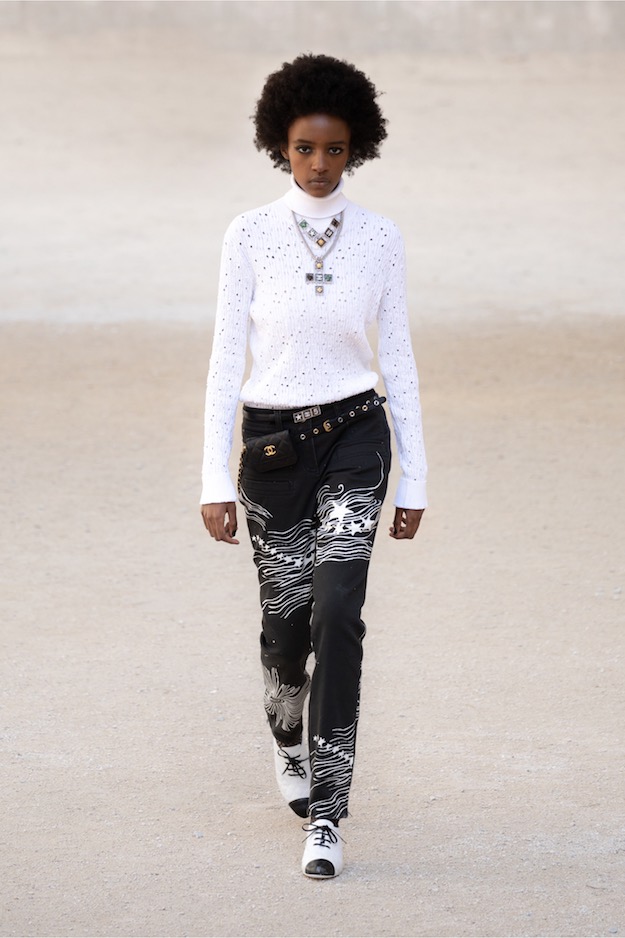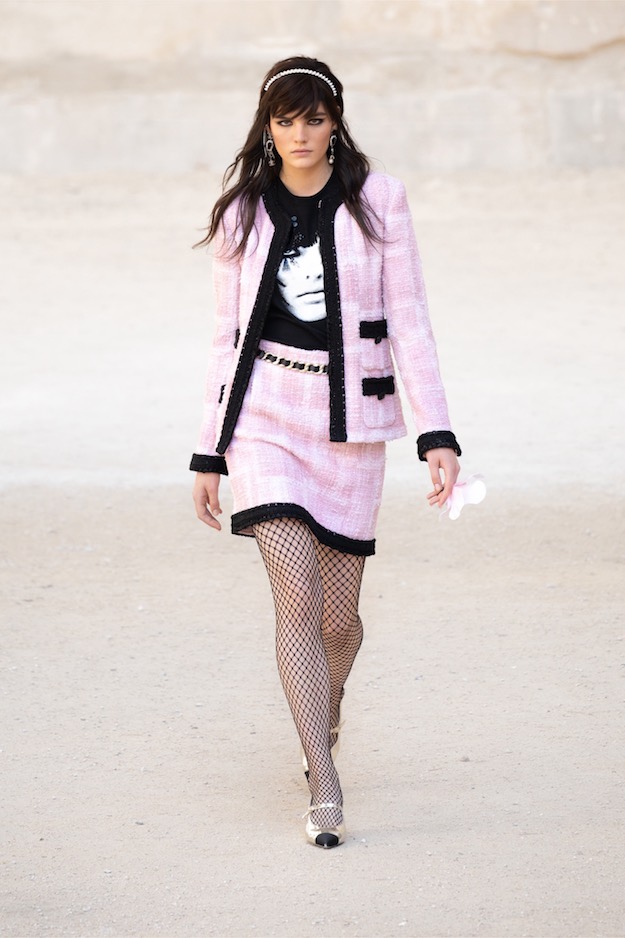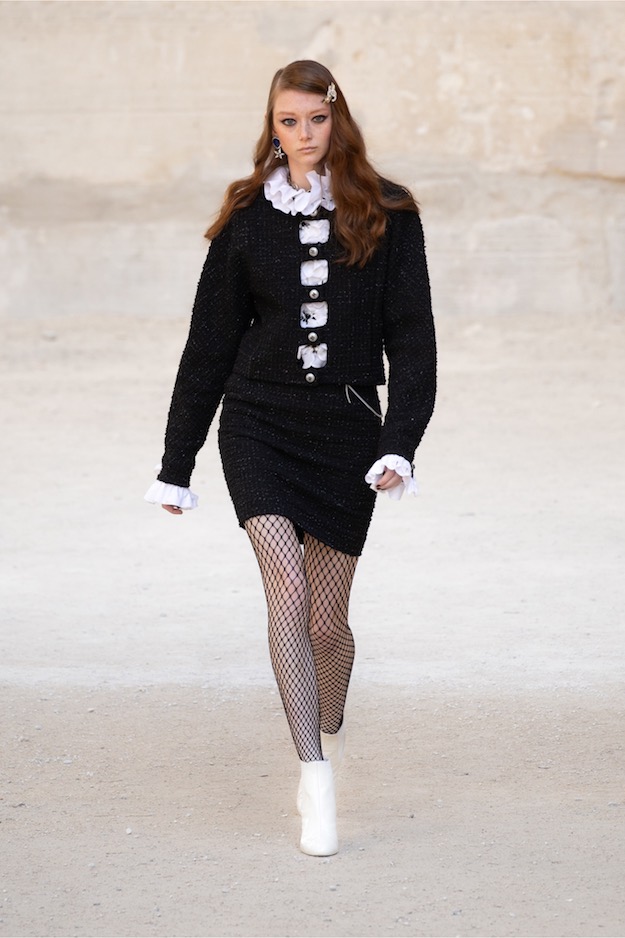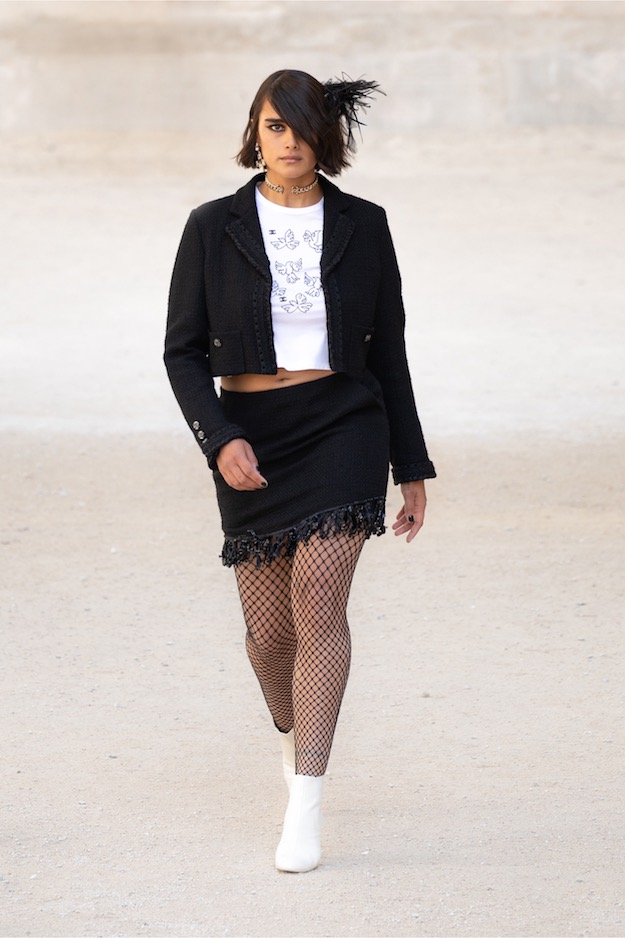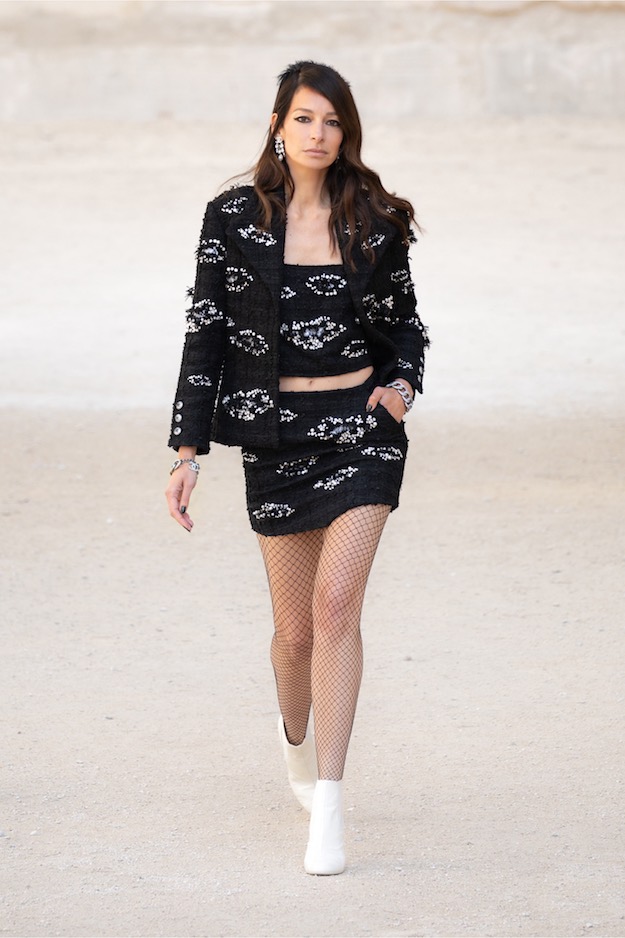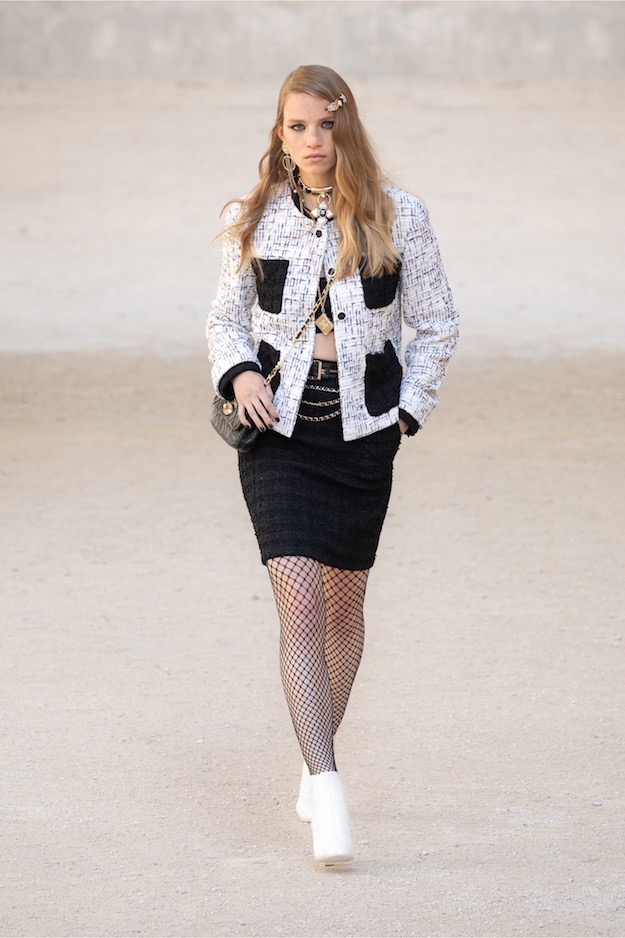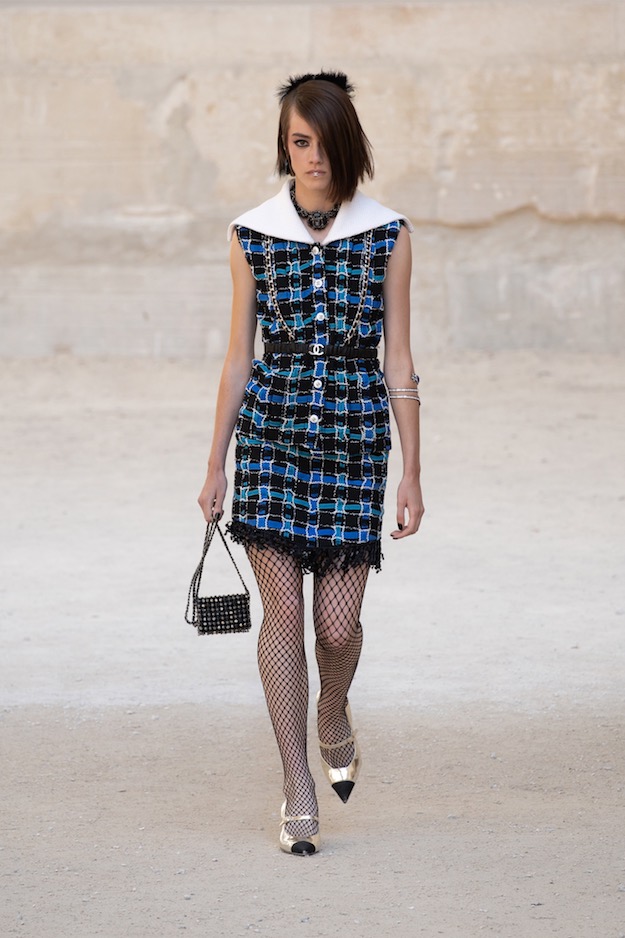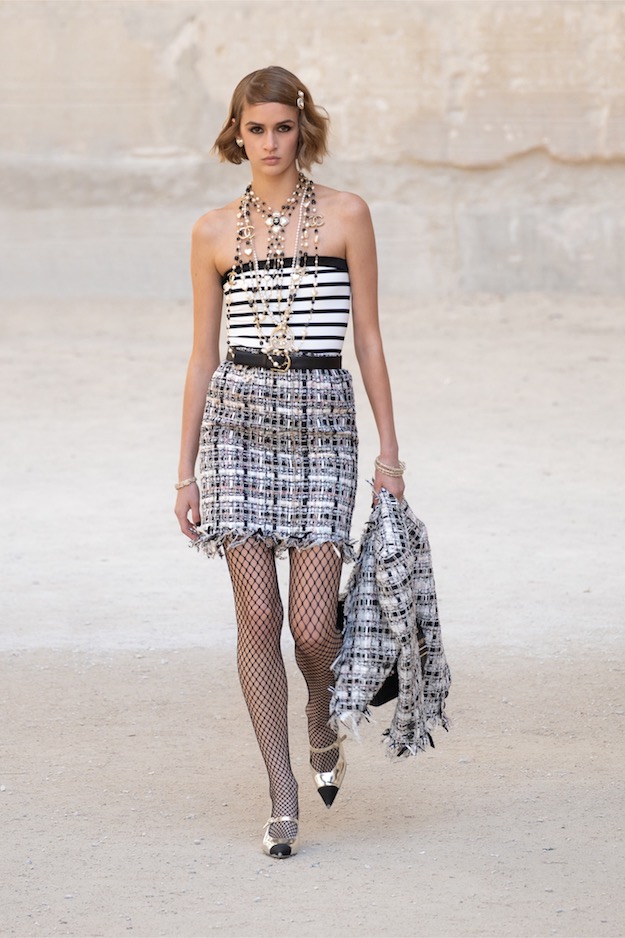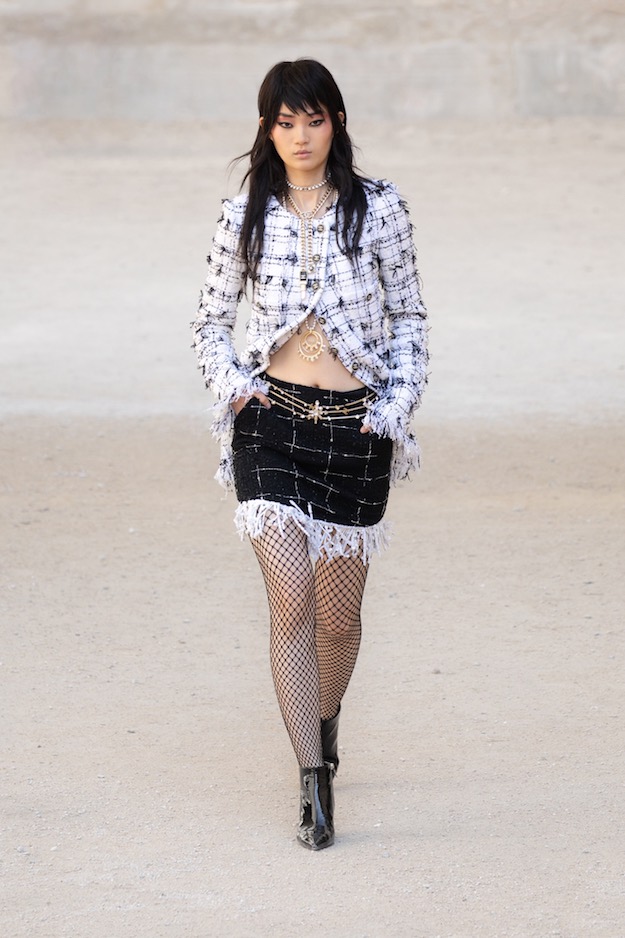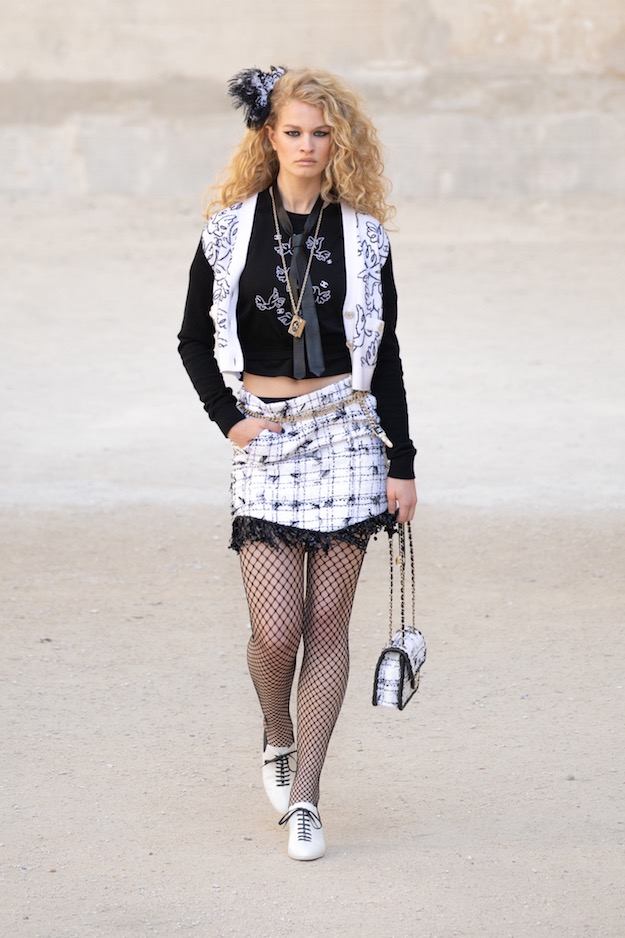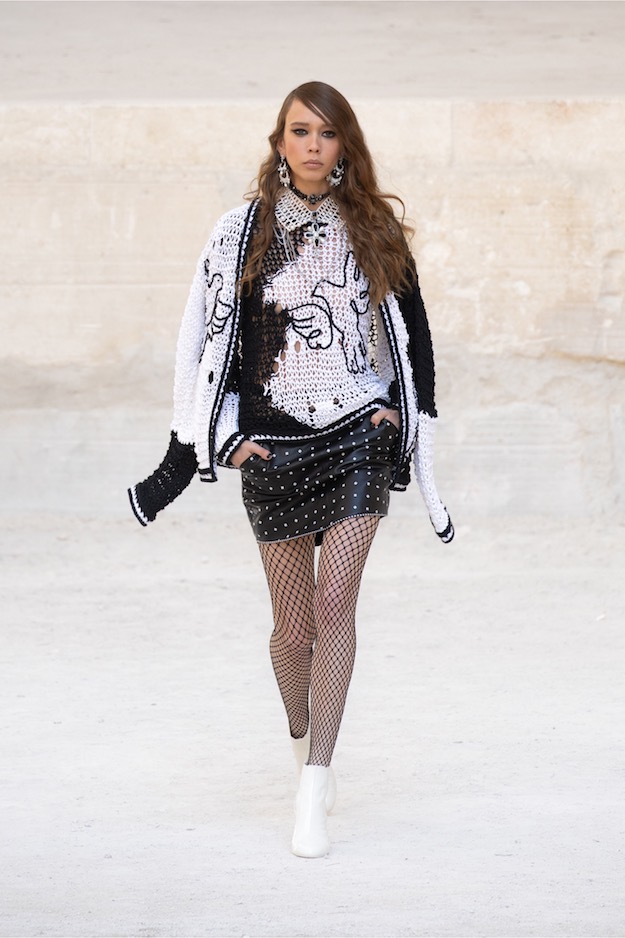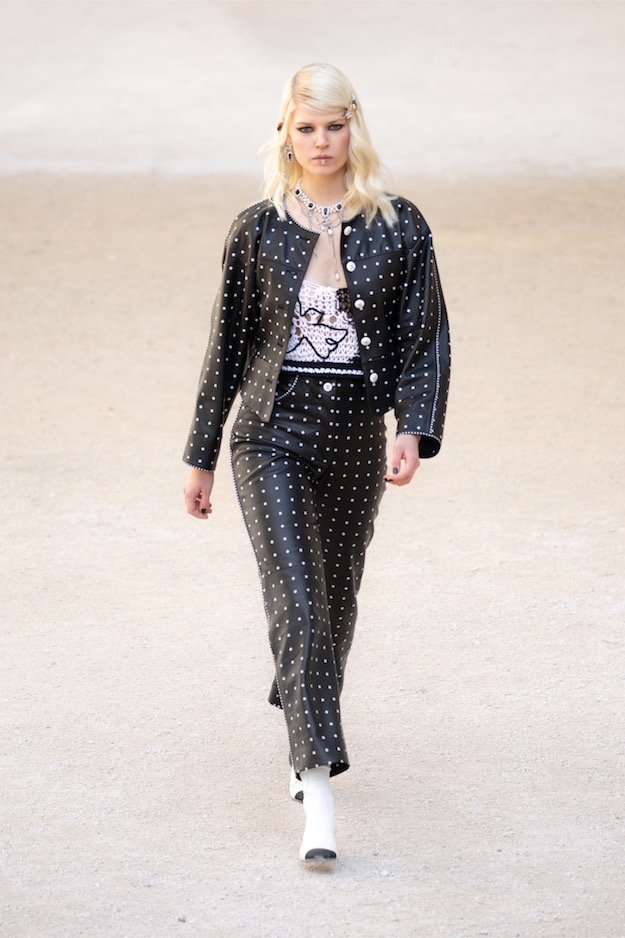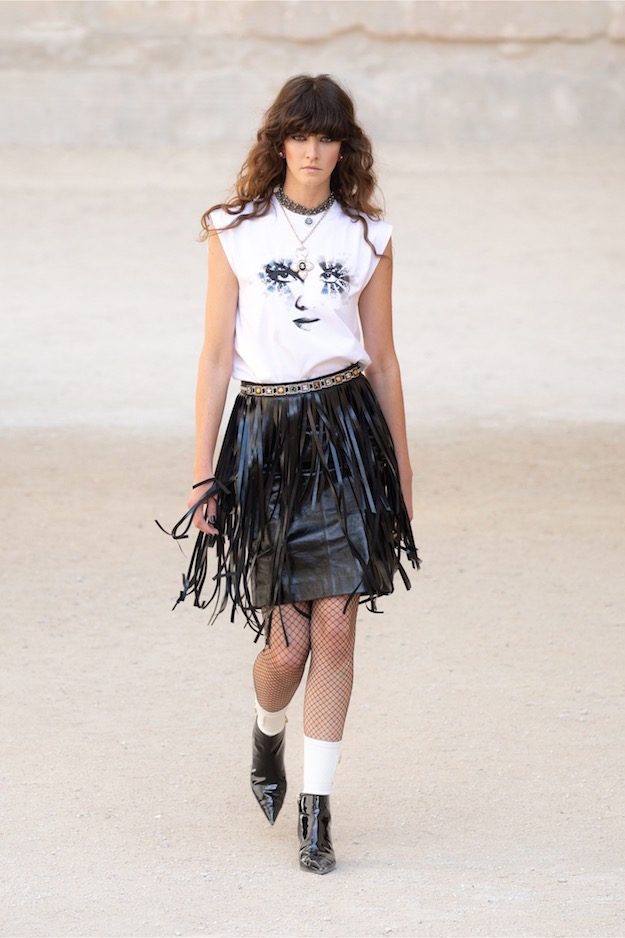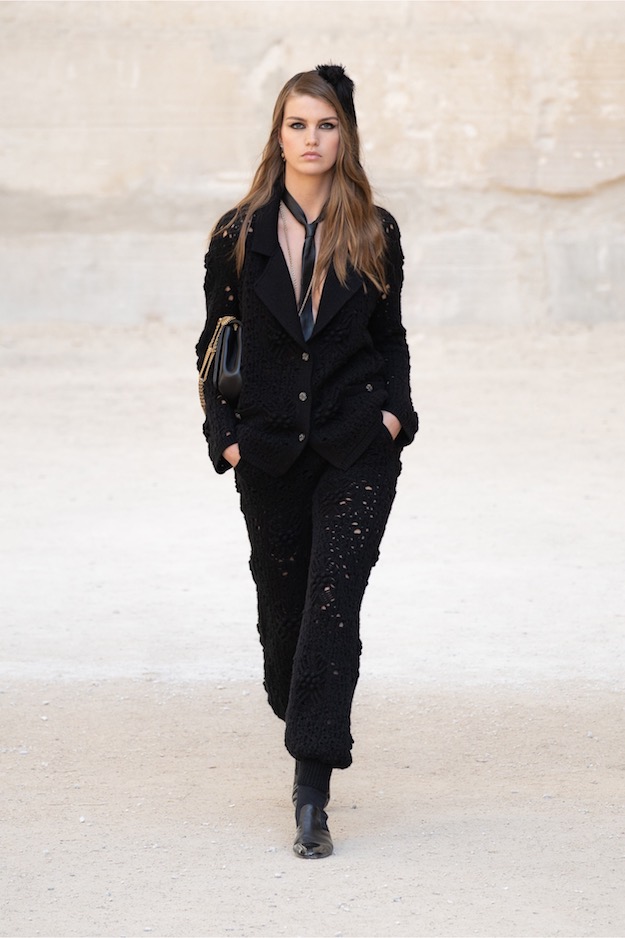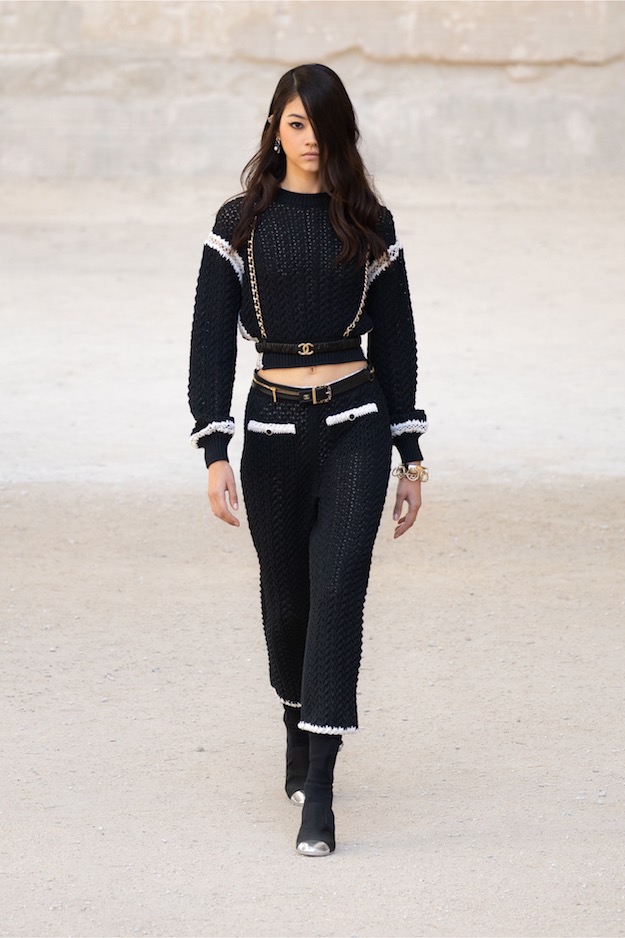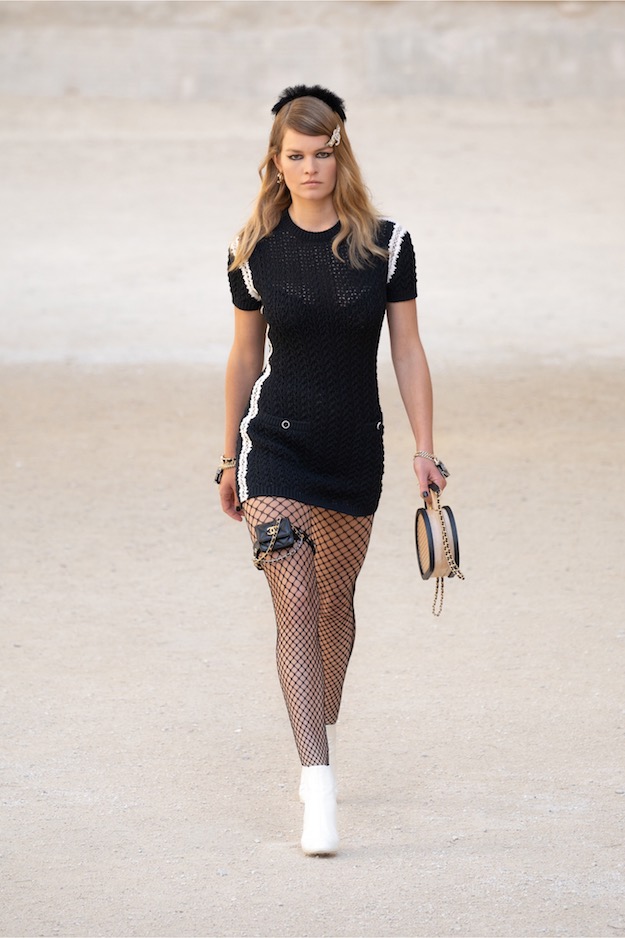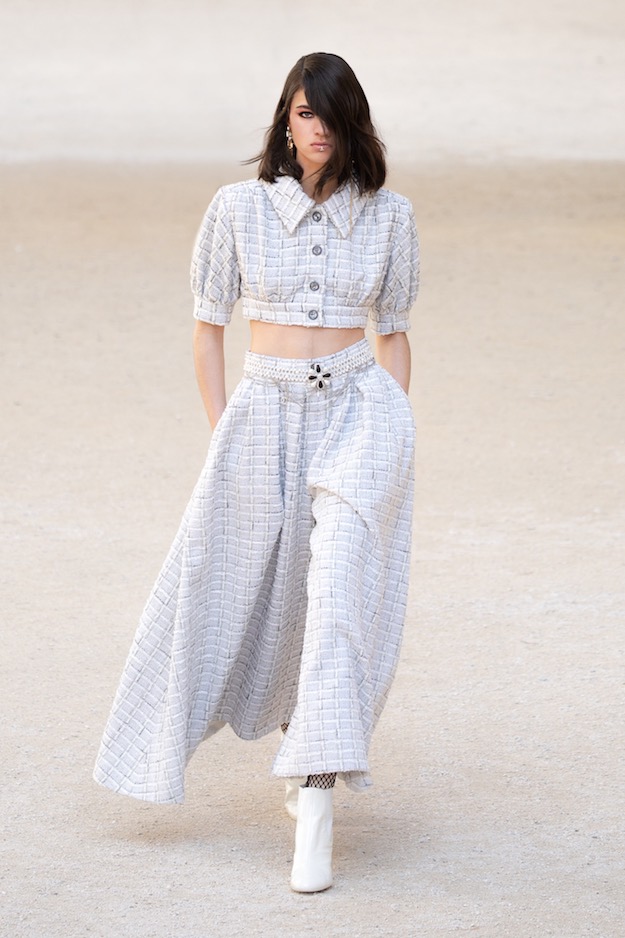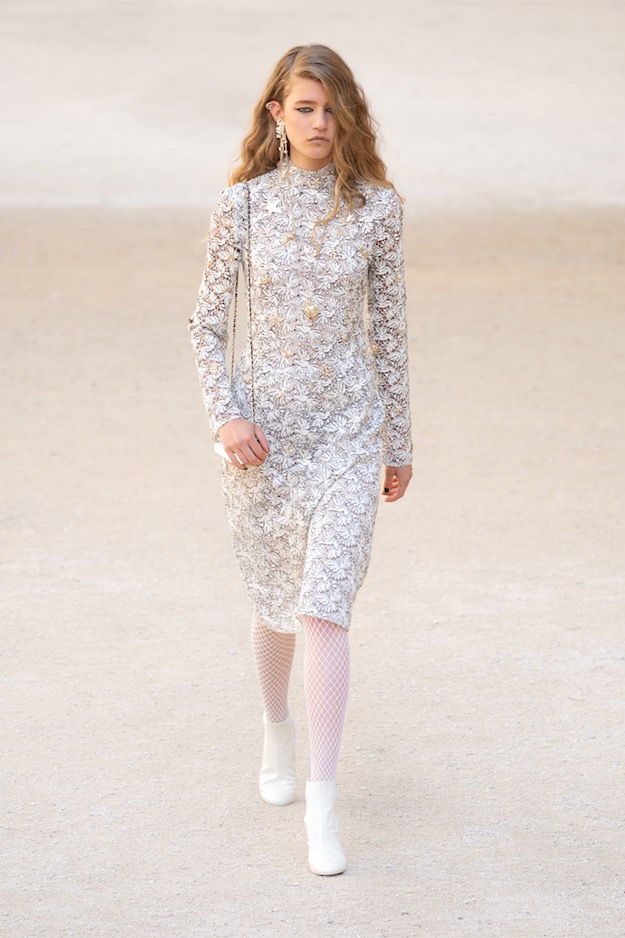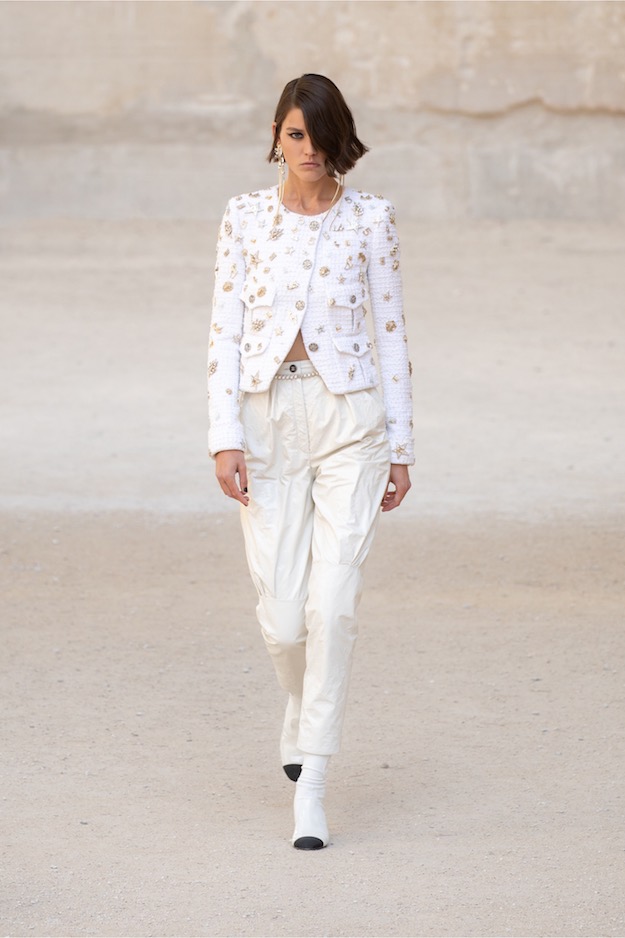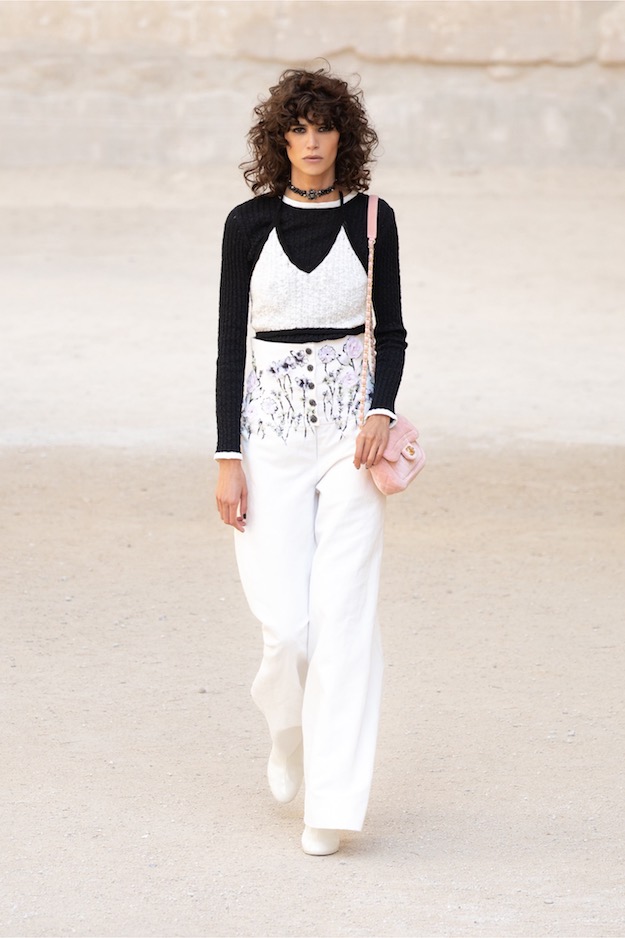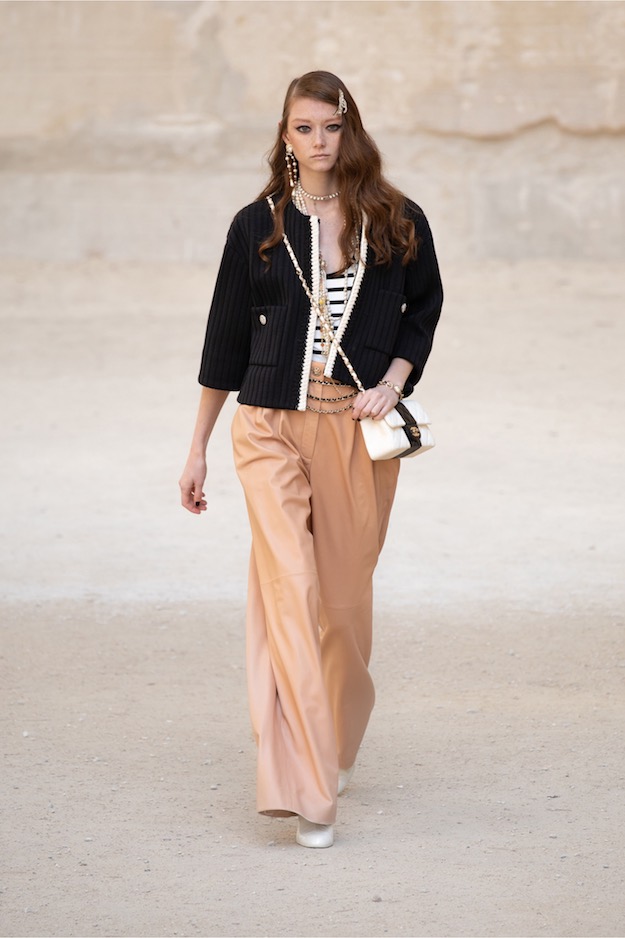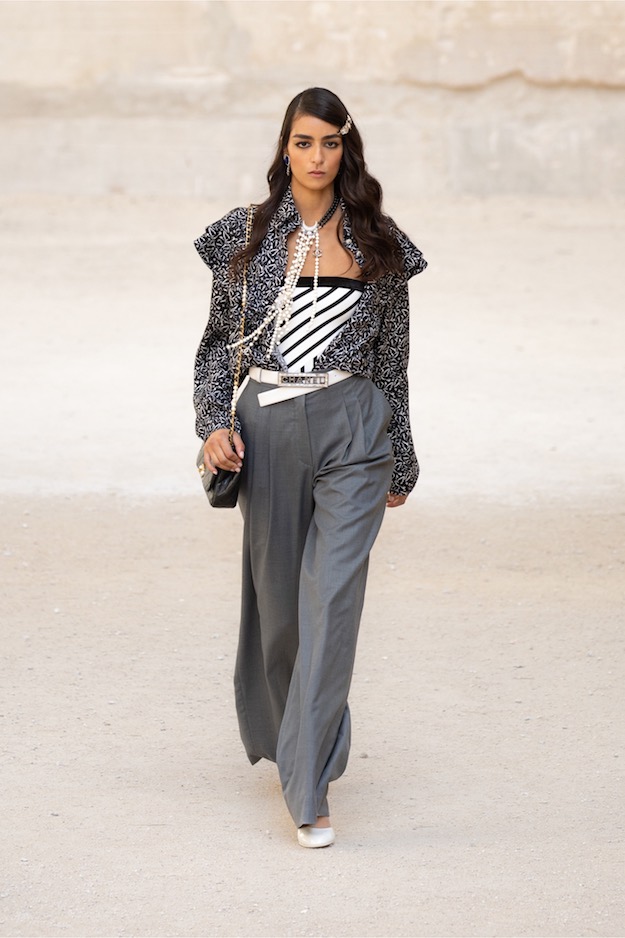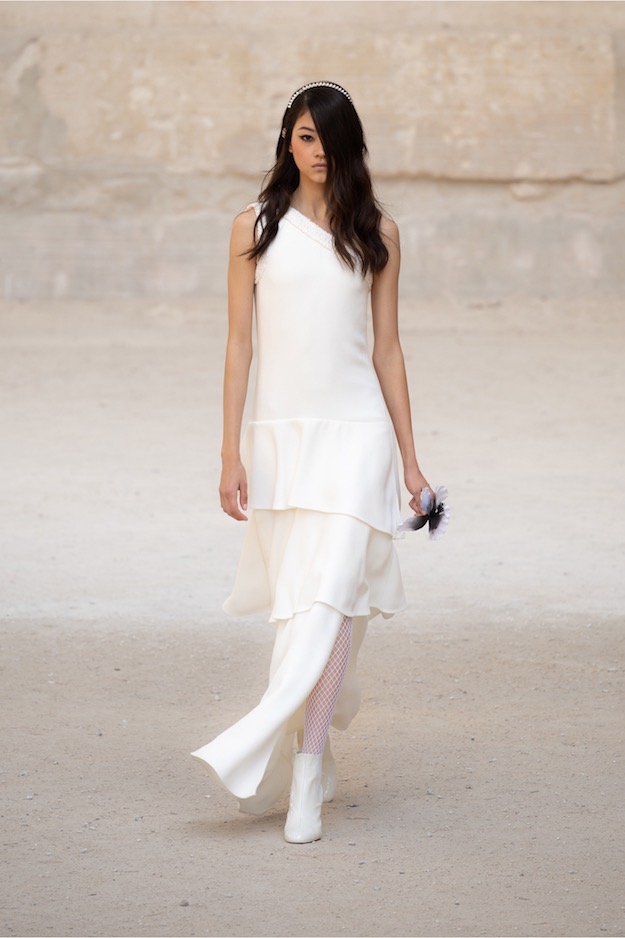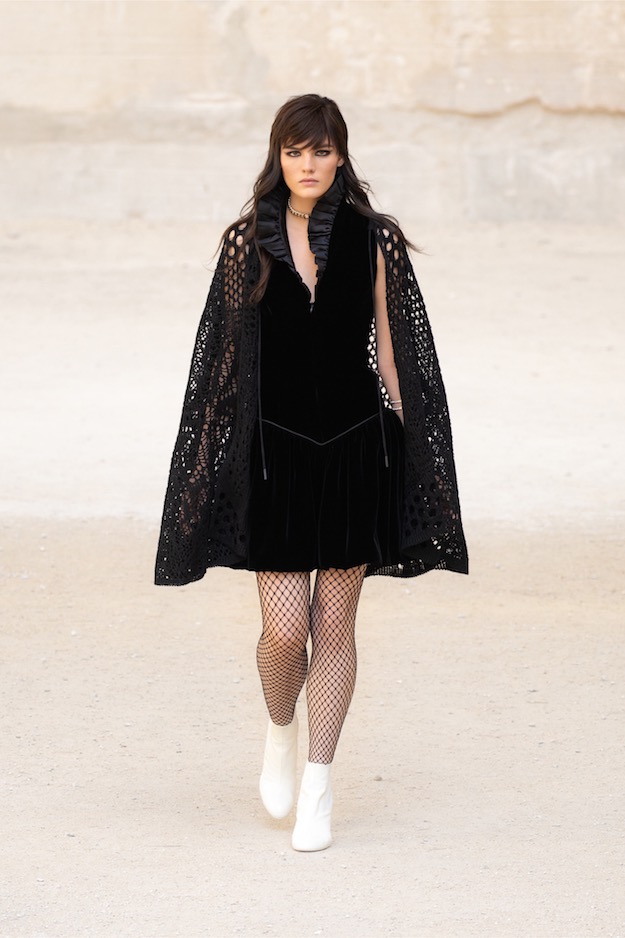 For her graphic Chanel cruise collection Virginie Viard sought inspiration in Provence, that beautiful region in the south of France lapped by the marshy Camargue and crowned by the hills of Les Baux-de-Provence, considered one of the area's loveliest villages. Specifically, she set the collection in the Carrières de Lumières (Quarries of Light) in Les Baux, a series of chalky, cave-like rooms—the spaces left behind after centuries of excavations.
These vast chambers have recently been used to present resonant sound and light shows evoking the world of various artists including Vincent van Gogh, who found inspiration in the local landscape. (Charlotte Casiraghi, hosting a literary salon during the presentation, has spent much of her life in nearby Saint Remy).
In 1960, however, Jean Cocteau—the sui generis artist, poet, and filmmaker who cast a long shadow across the worlds of culture and style in 20th century France—used these quarries as a setting for his hauntingly beautiful movie The Testament of Orpheus. It's "so modern, so fresh, and so strong," says Viard, who watched the movie, which features Cocteau himself, with cameos from his lover Jean Marais, Pablo Picasso, and Yul Brynner, among others, as she began working on the season. "The movie really inspired the collection," Viard added. "When I came to see the quarry again—I'd been years ago, before it was used for the son et lumiere—I saw that the clothes had to be strong, and black and white. Otherwise we could be in Petra or Egypt. I love ruffles for the couture," she continued, "but I thought it would not look modern here."
Gabrielle "Coco" Chanel counted Jean Cocteau amongst her intimates; he produced some evocative portraits of her and illustrations of her clothes, and in turn she costumed productions of his plays Antigone, Orpheus, and Oedipus Rex. The friends would often hang out in Chanel's daytime apartment on the Rue Cambon, and Viard was excited to read the letters that Cocteau sent to Chanel. The apartment has recently emerged from an extensive restoration, and Viard sought inspiration in the very personal bestiary that Chanel assembled there: The lions for that famous Leo, camels, doves of peace, fauns, and the female sphinxes that all appear in objects and sculptures in the apartment have been reimagined as graphic prints on denim with a hand-painted look, and as lucky charms used as embroidery in the new collection.
Vogue.com