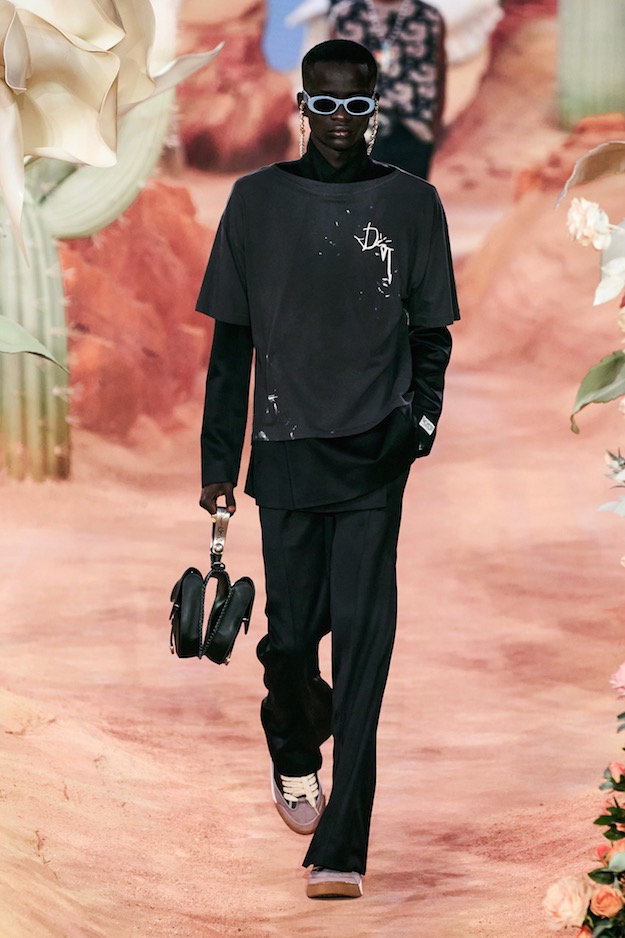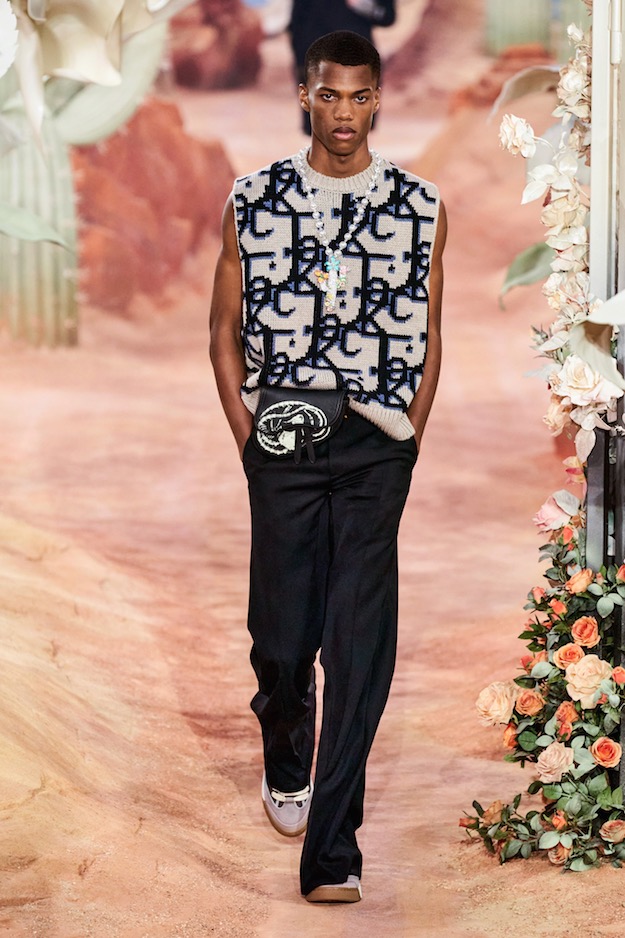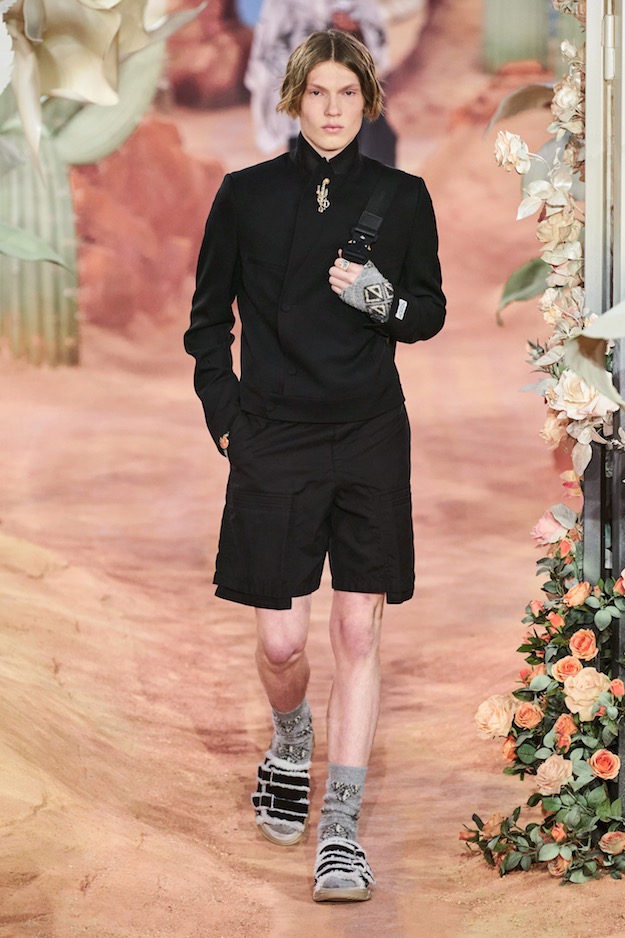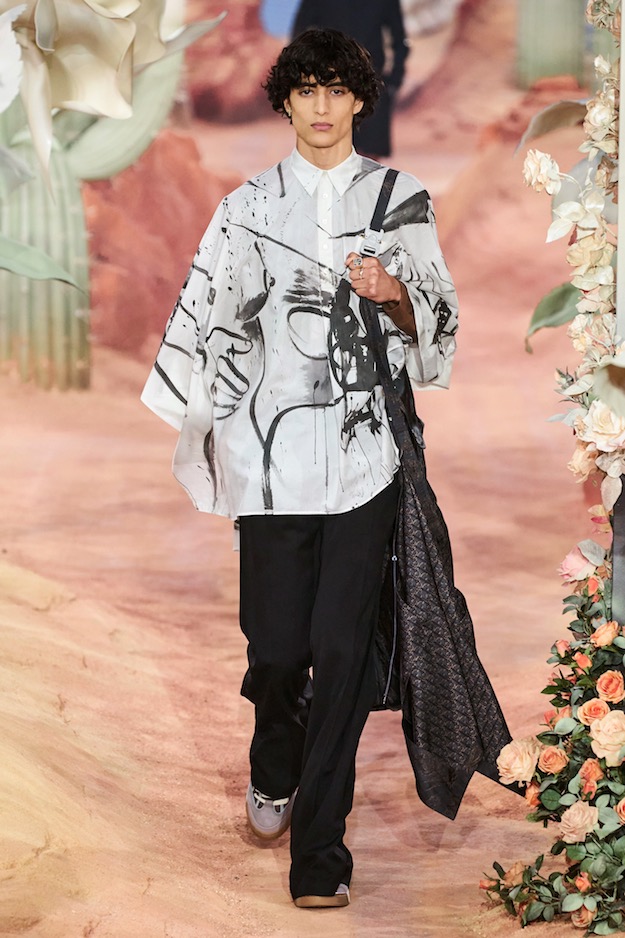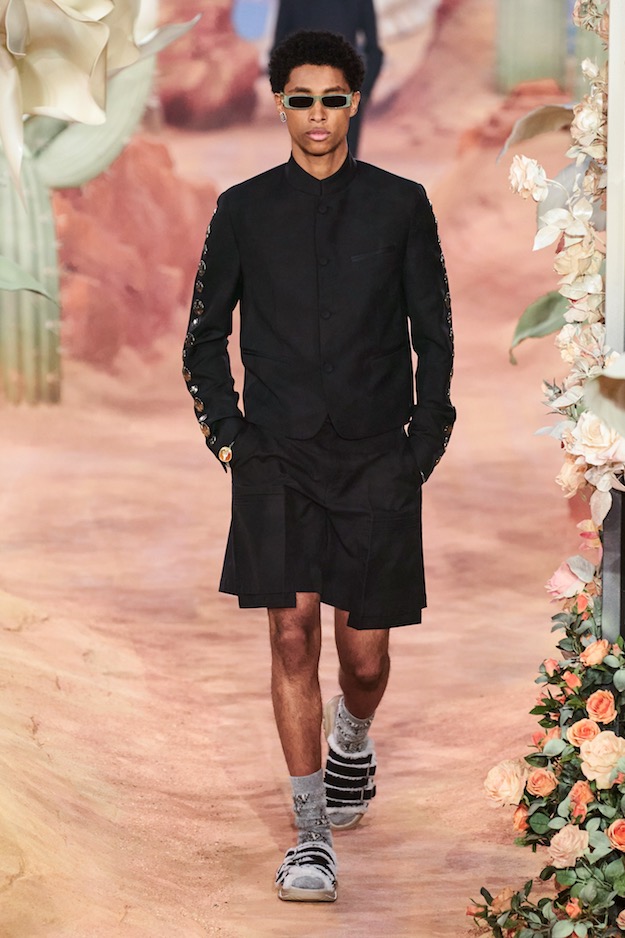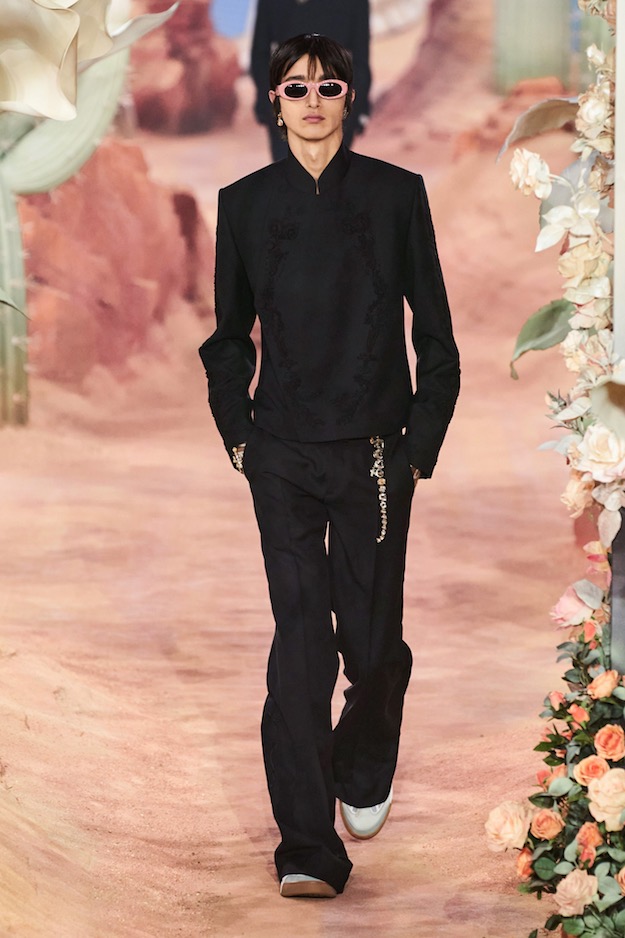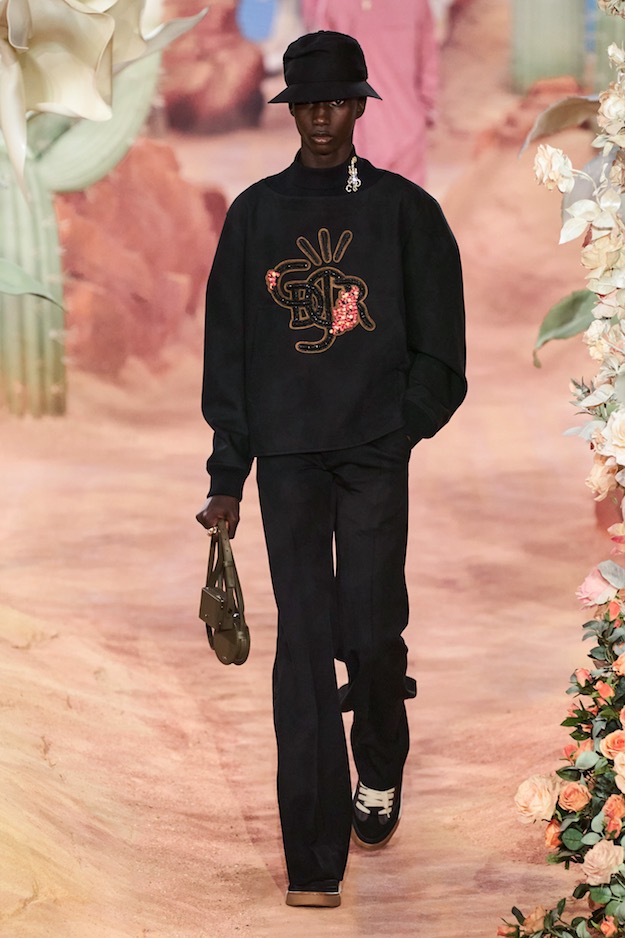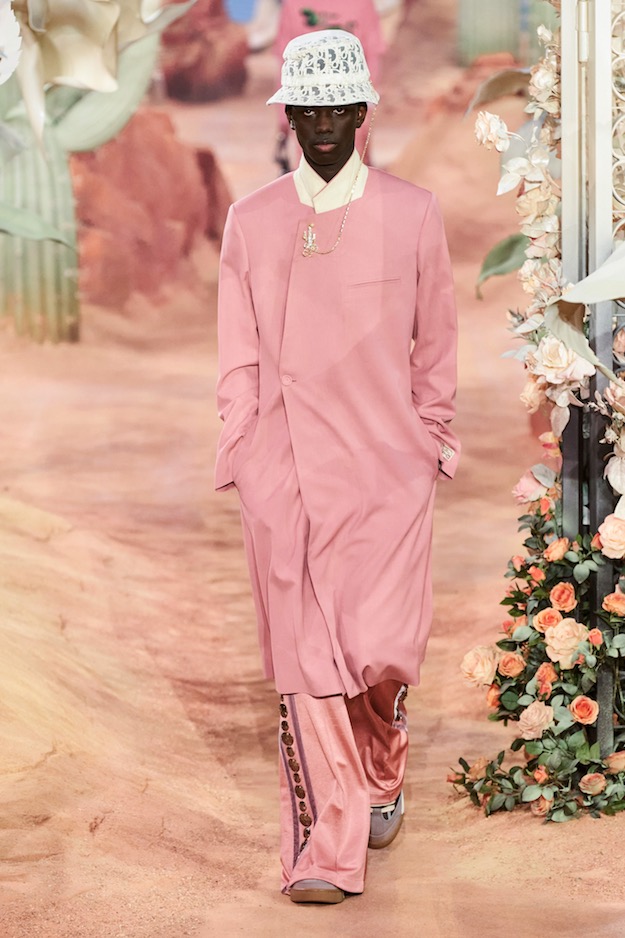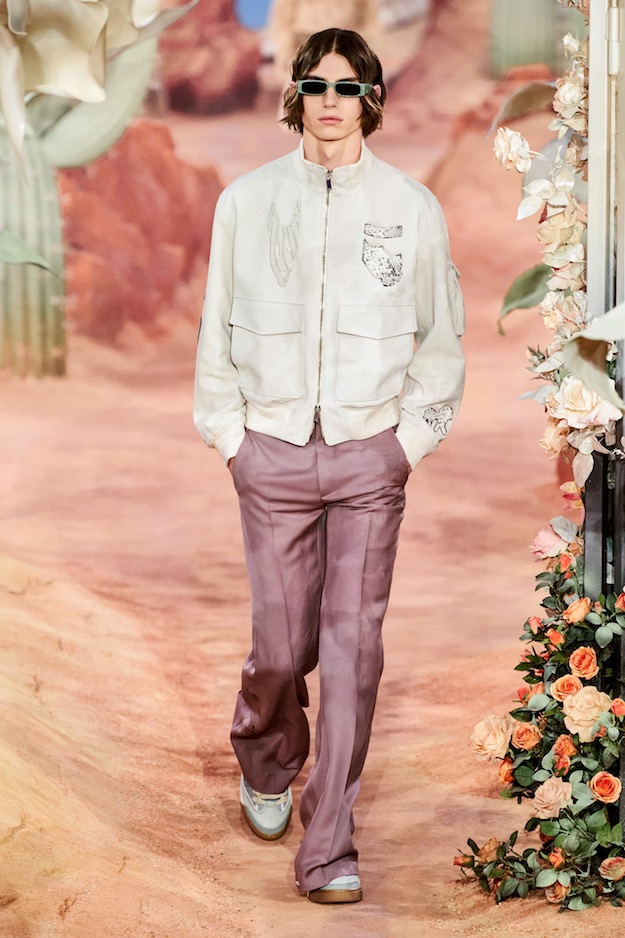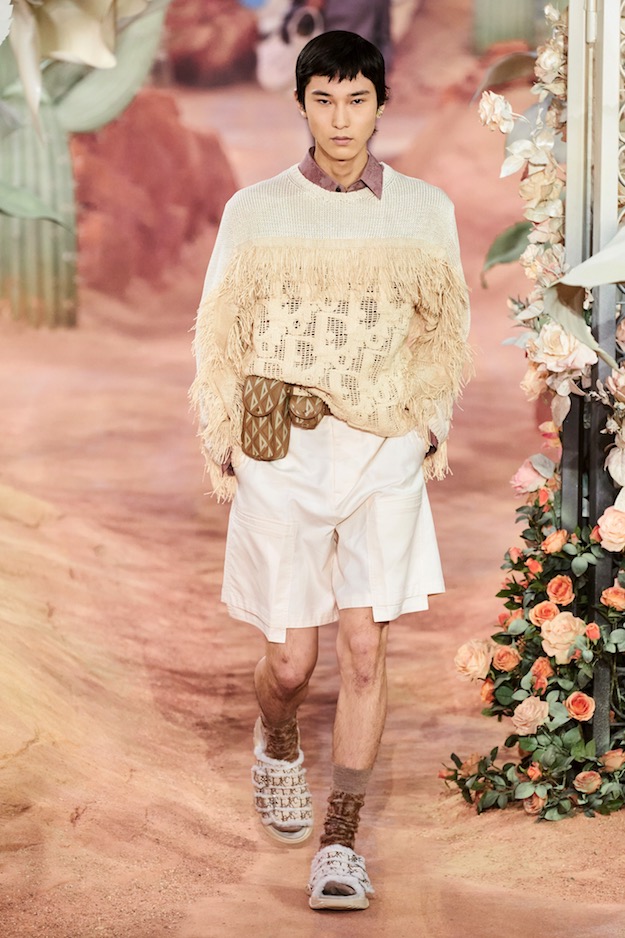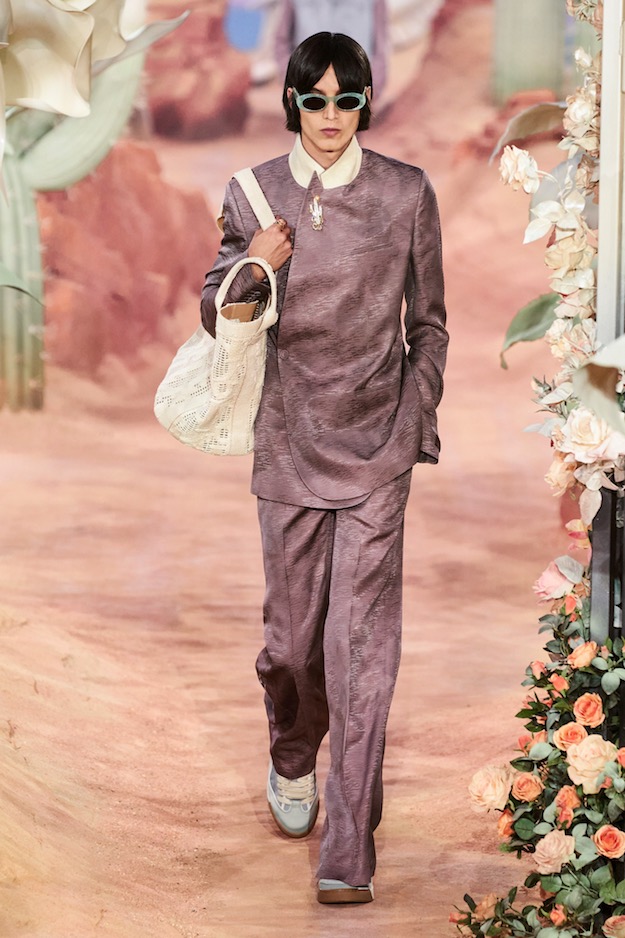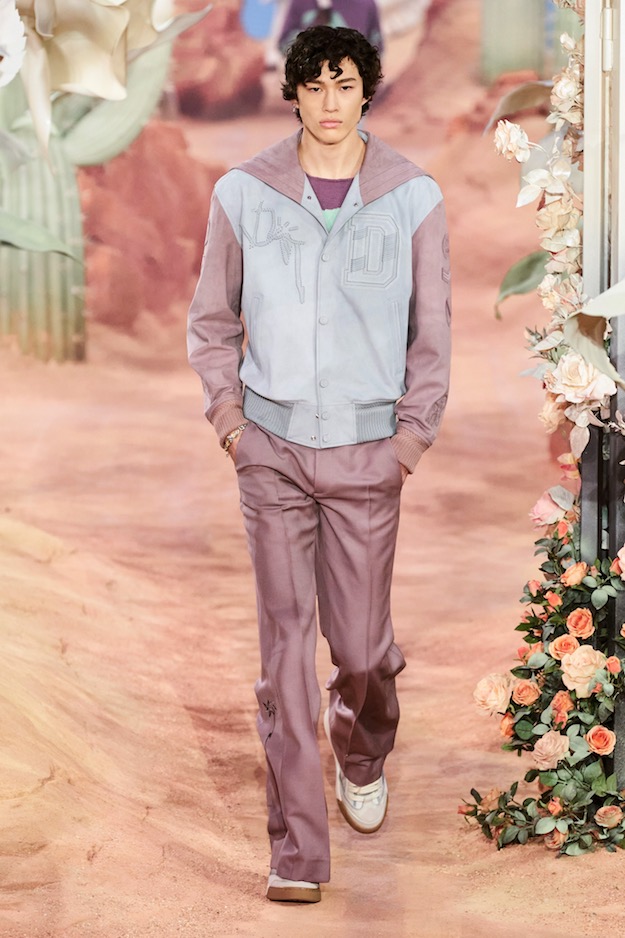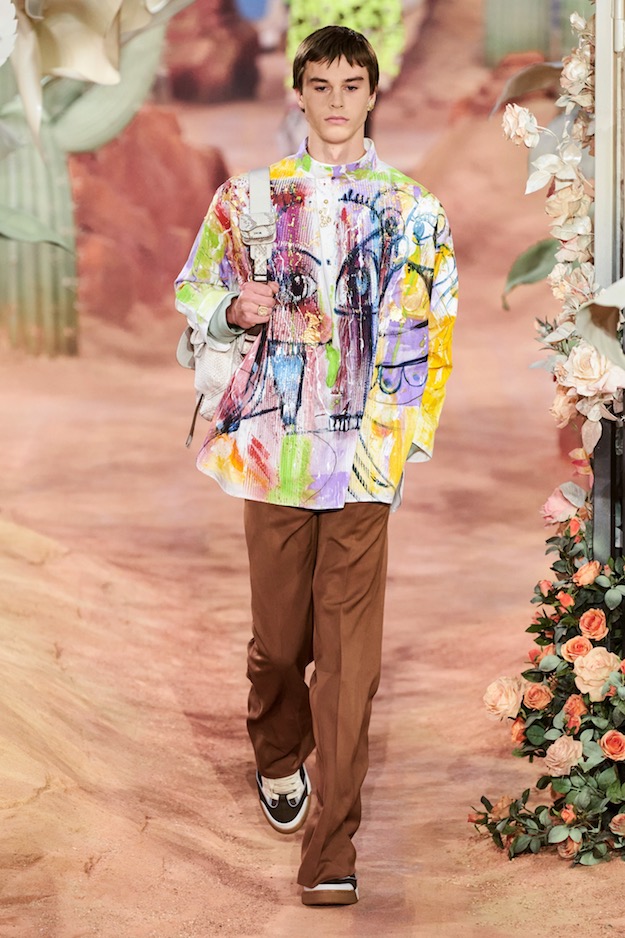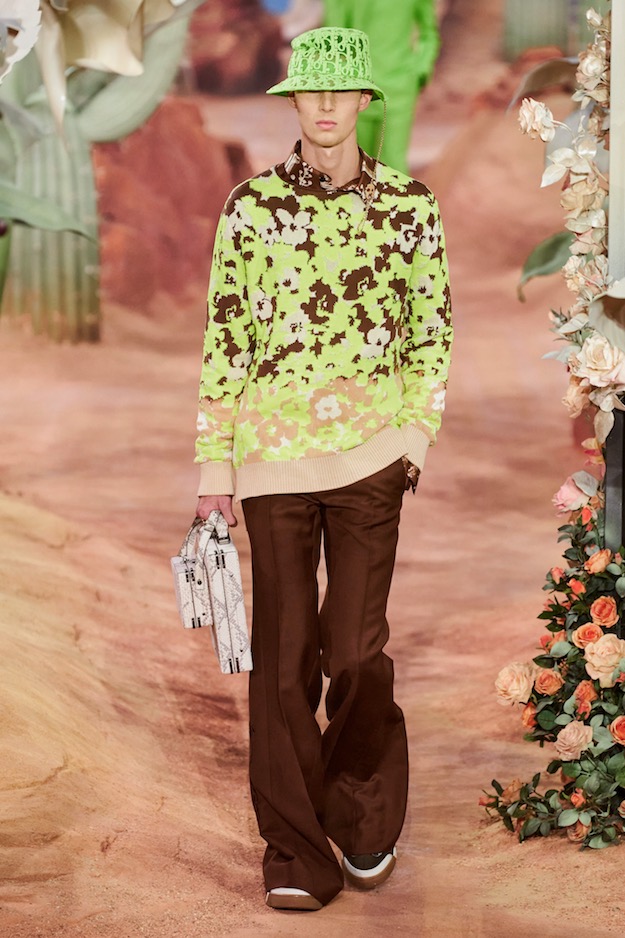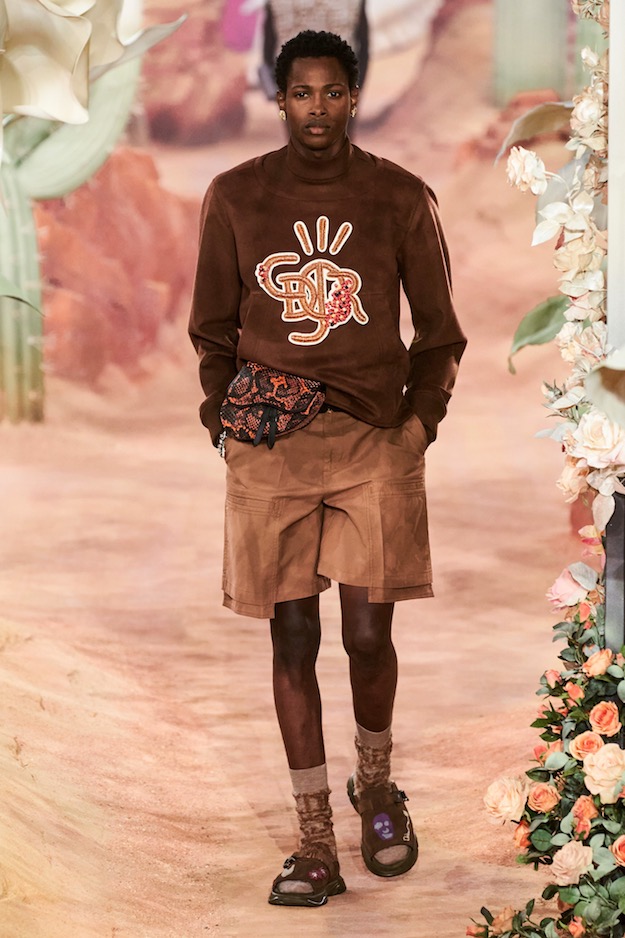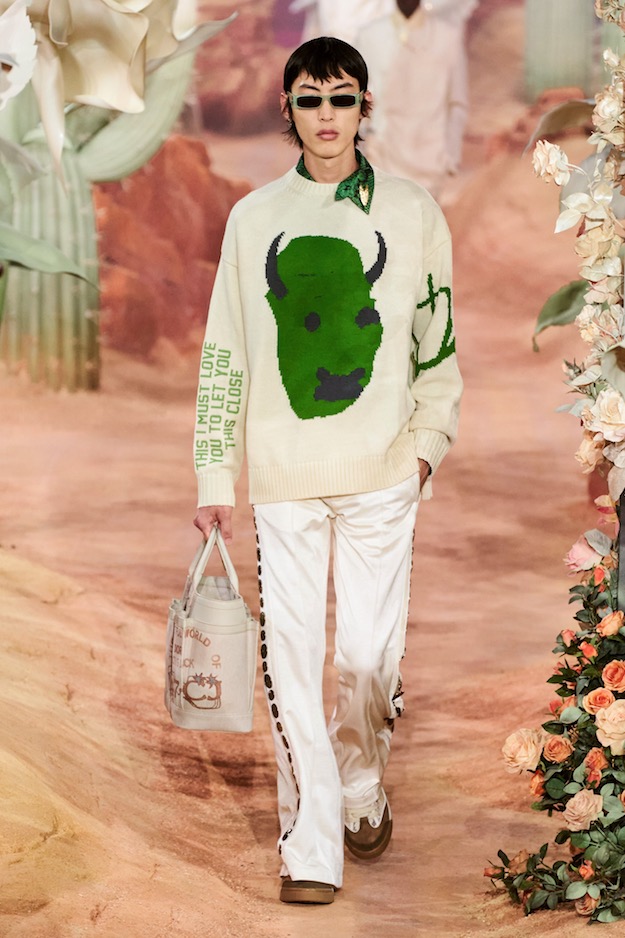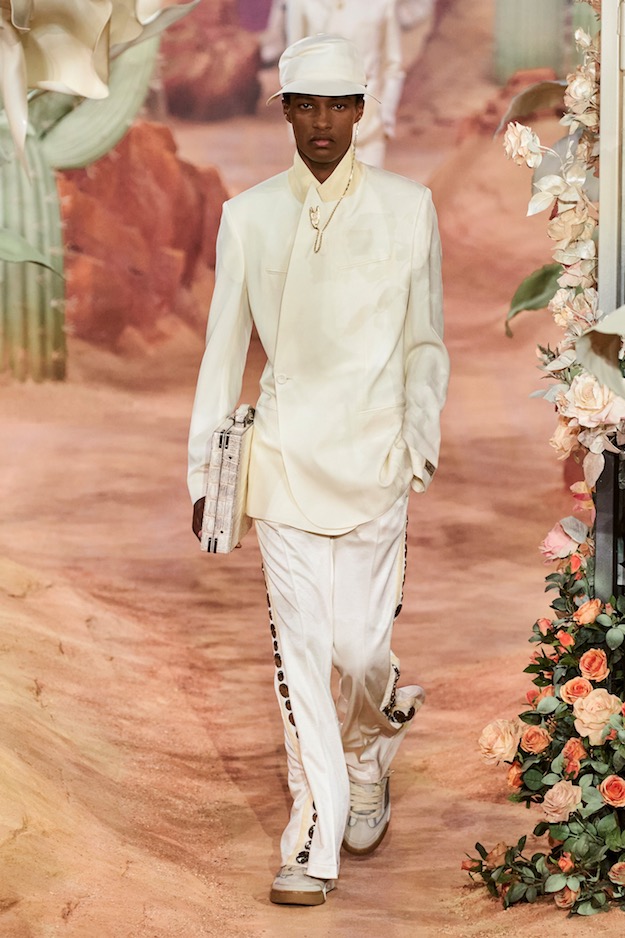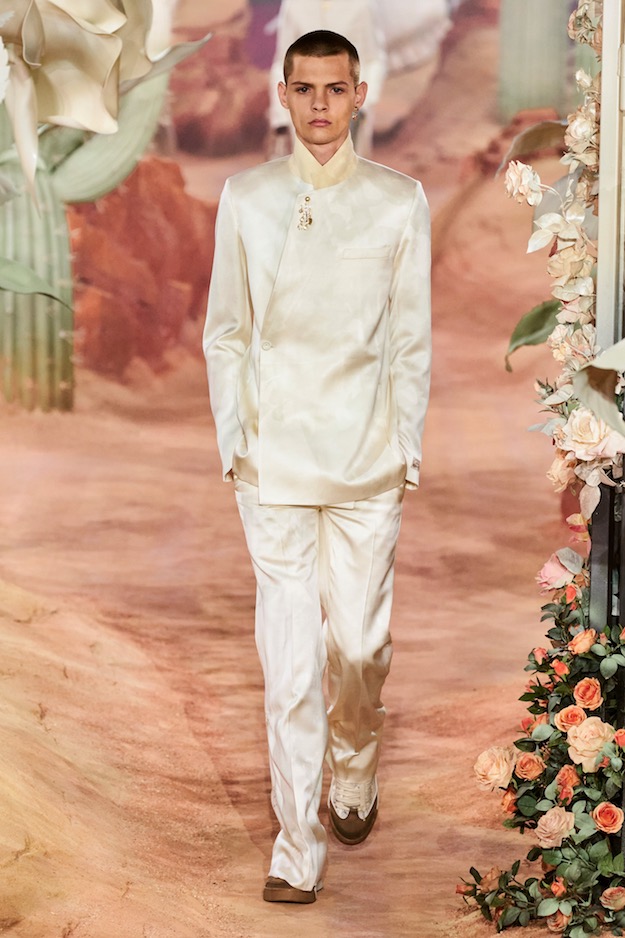 At Dior, Kim Jones has collaborated with some of the finest visual artists out there, from Peter Doig to Raymond Pettibon and Daniel Arsham. But somehow this season's joint effort with a 29-year-old rapper from Houston made the most sense. Travis Scott is one of the most remarkable musicians in the world right now, a Gen Z idol who embodies the esoteric fashion attitude of social-media culture and who has a child with Kylie Jenner. He is the type of celebrity who sits front row at Jones's shows. But today the hip-hop community is no longer being dictated to by fashion. They've shifted that paradigm, claimed their rightful influence on the industry, and got behind the wheel.
Scott's collaboration with Dior was a manifestation of that evolution: a meeting between a creator and his muse, who hadn't quite decided who had been cast in which role. "From the stage to the music, it was never just about the clothes but about the experience," Scott said during fittings in Jones's Paris ateliers. "It's how you see and hear it, how you see the music." He was talking about the live show production—which spliced memories of Christian Dior's childhood gardens with the cactus-heavy Texan landscape Scott grew up around—but he might as well have been painting a picture of his own fashion understanding. Gifted with an instinct for styling, Scott has a personal wardrobe as distinctive as his sound. "It's about taste, isn't it?" Jones told Scott. "Some people have it, some don't. Luckily you do!"
The internet will give you endless get-the-look guides on Scott and his designers of choice, from Jones to Virgil Abloh, Phoebe Philo, and the cult Japanese brands that underline said esoteric fashion culture. Going forward, style tips can all defer to this season's Dior collection, which was a medley of those influences. Jones explained it was inspired by the artist's own look as well as his various creative outputs. "We had some hard design sessions for a couple of months," Scott said. "I would draw graphics and send them to him. We sat down with mad refs, breaking down where we felt like we wanted to take it." The palette painted a picture of Houston, its pink skies, green cacti, and the browns of the earth that have become trademark colors in Scott's wardrobe.
Theo: Vogue.com