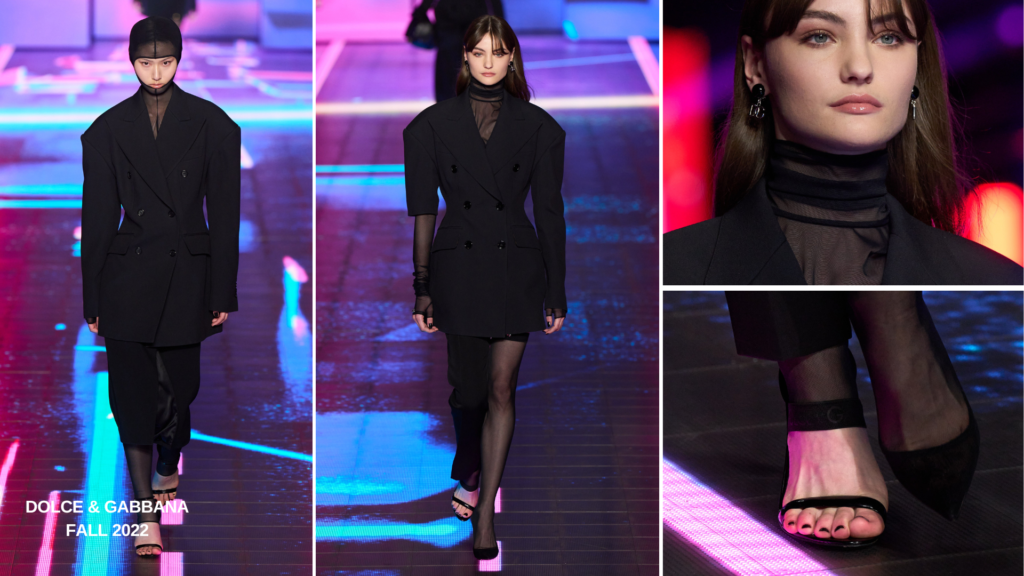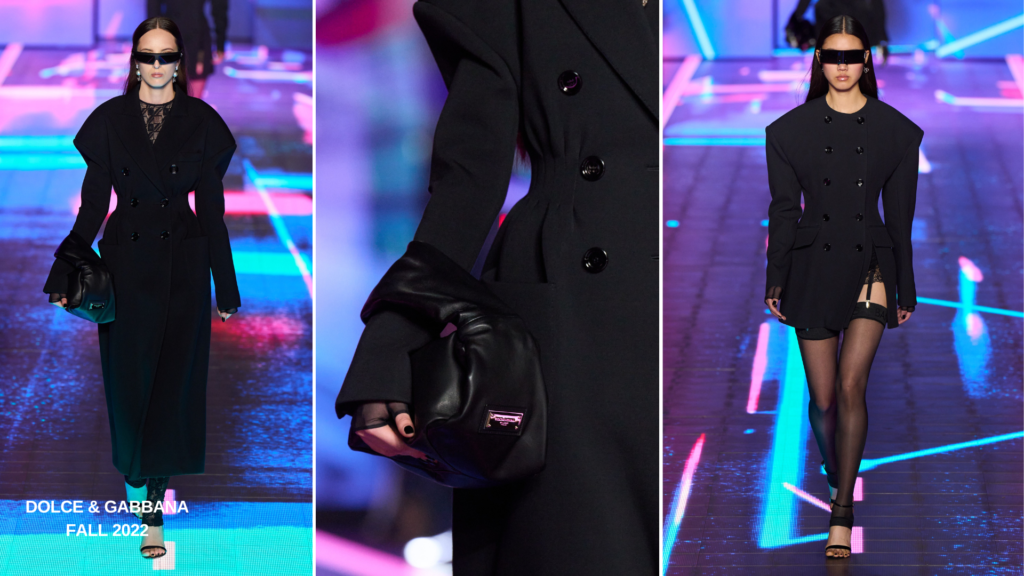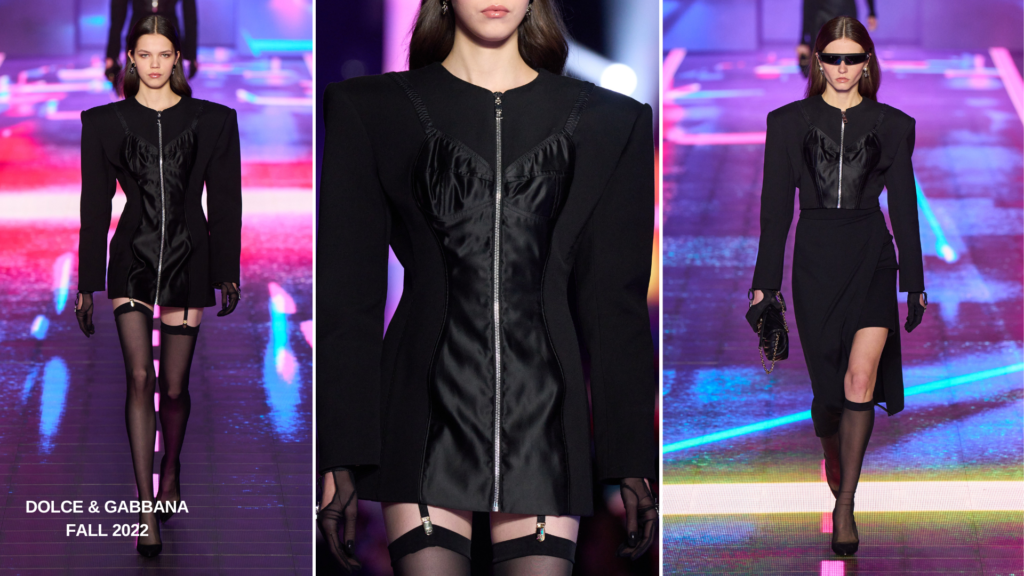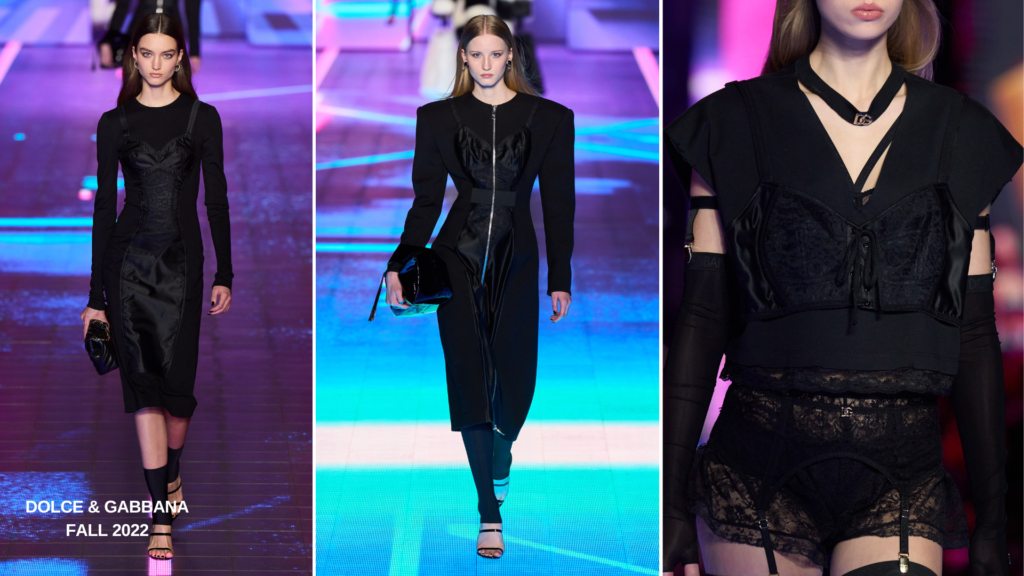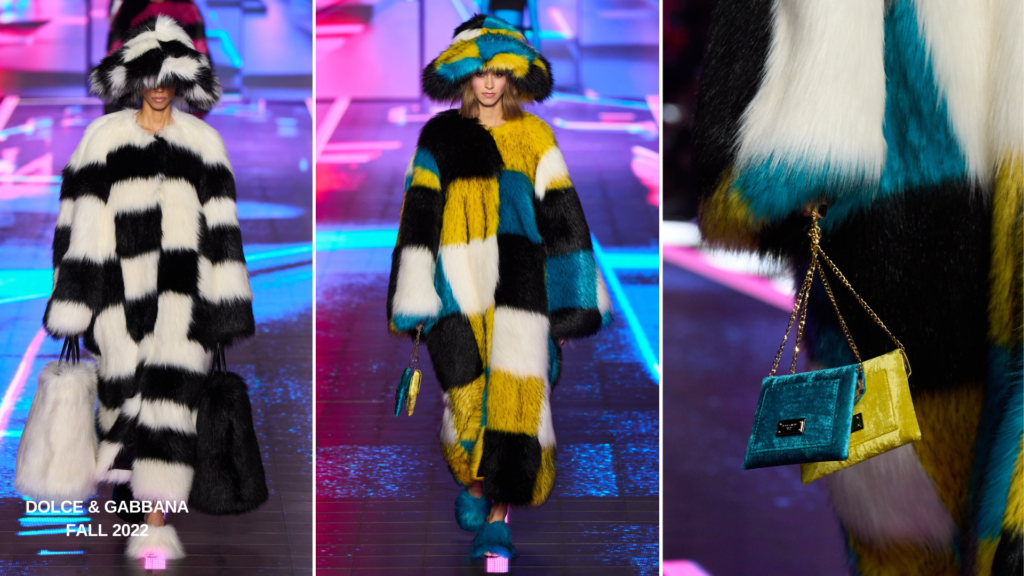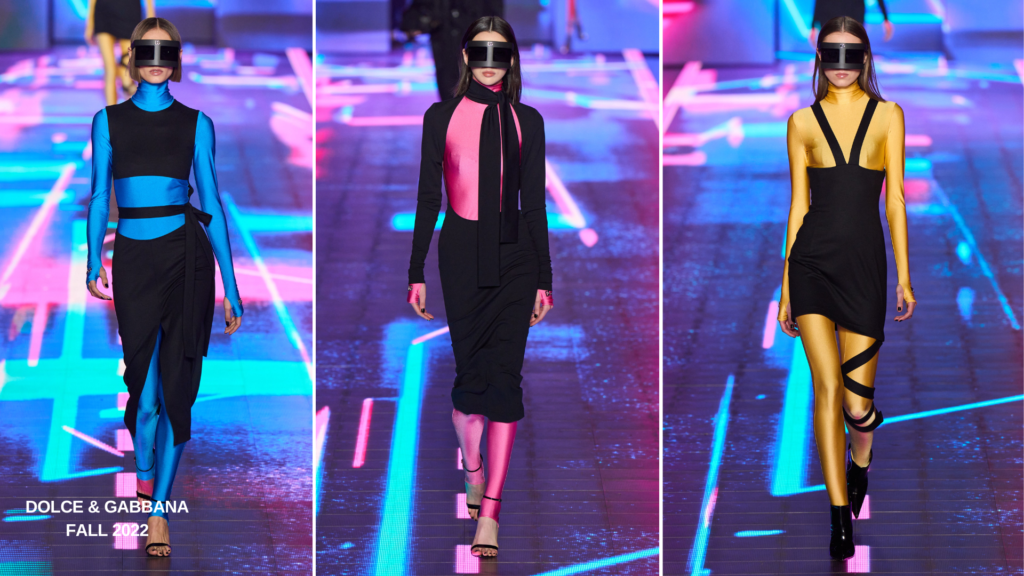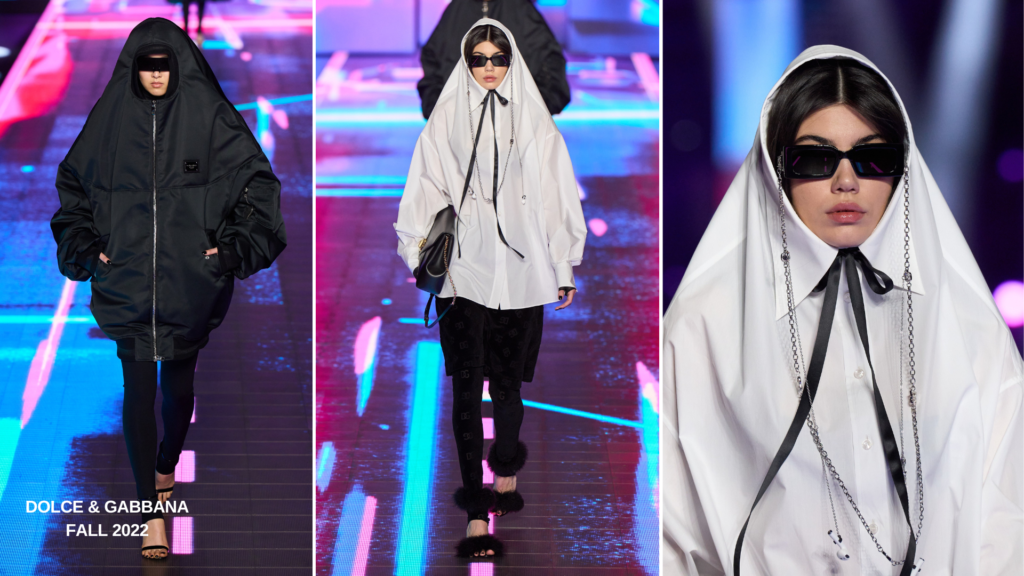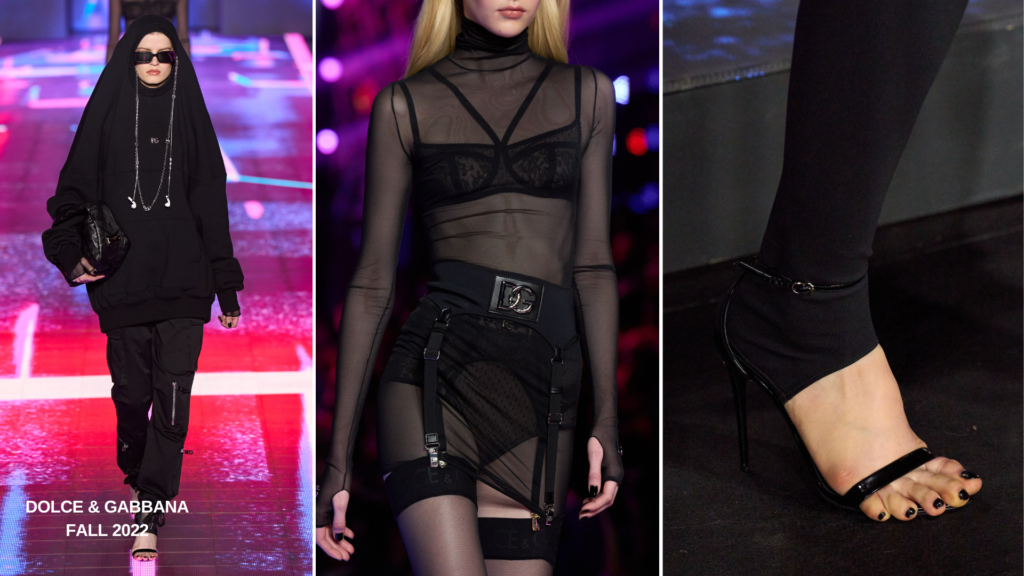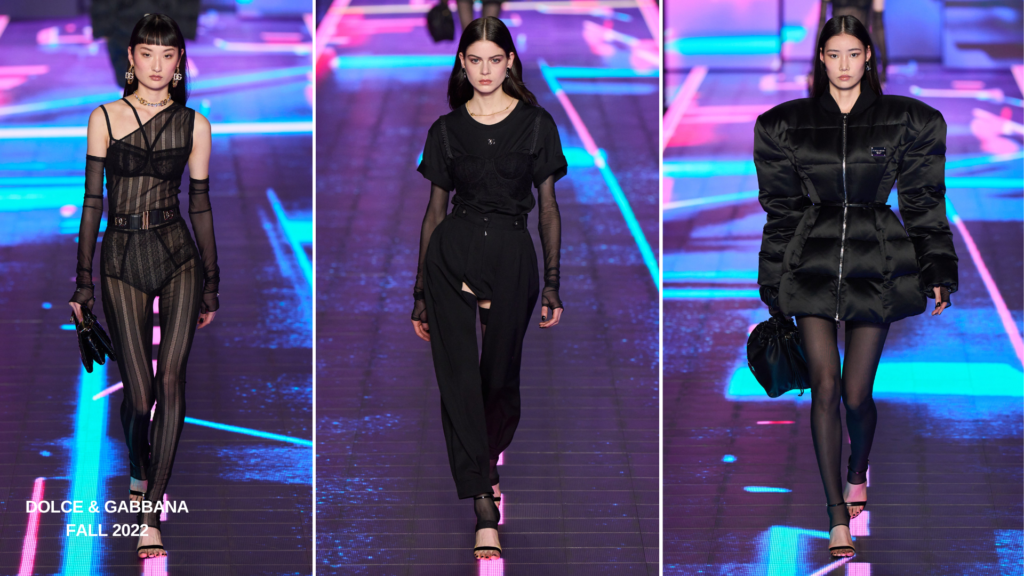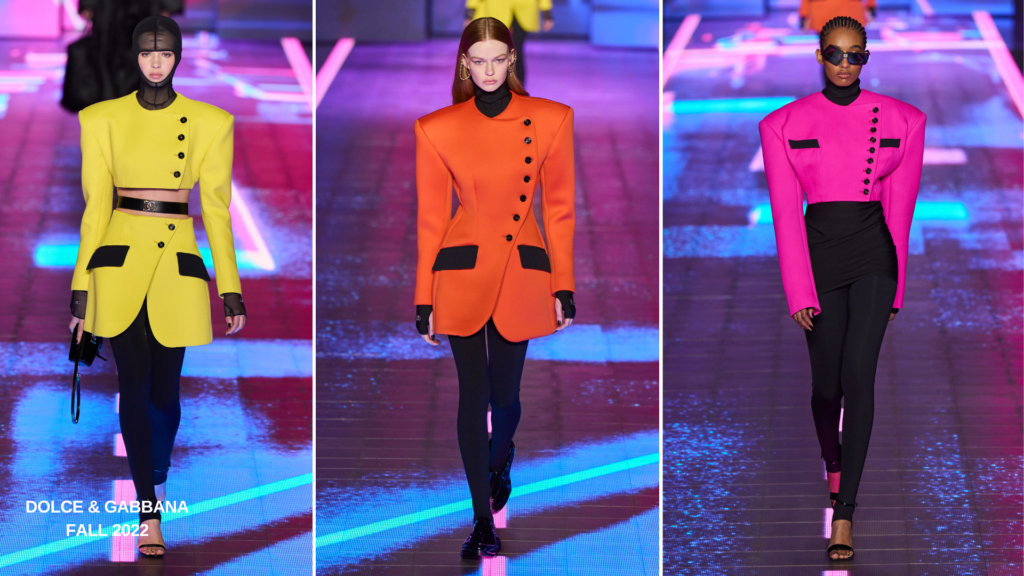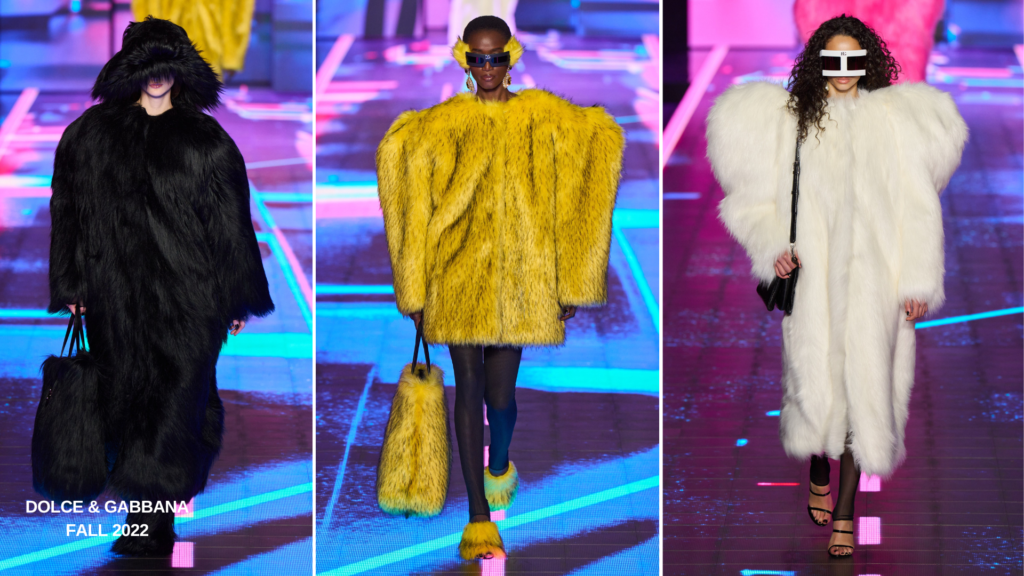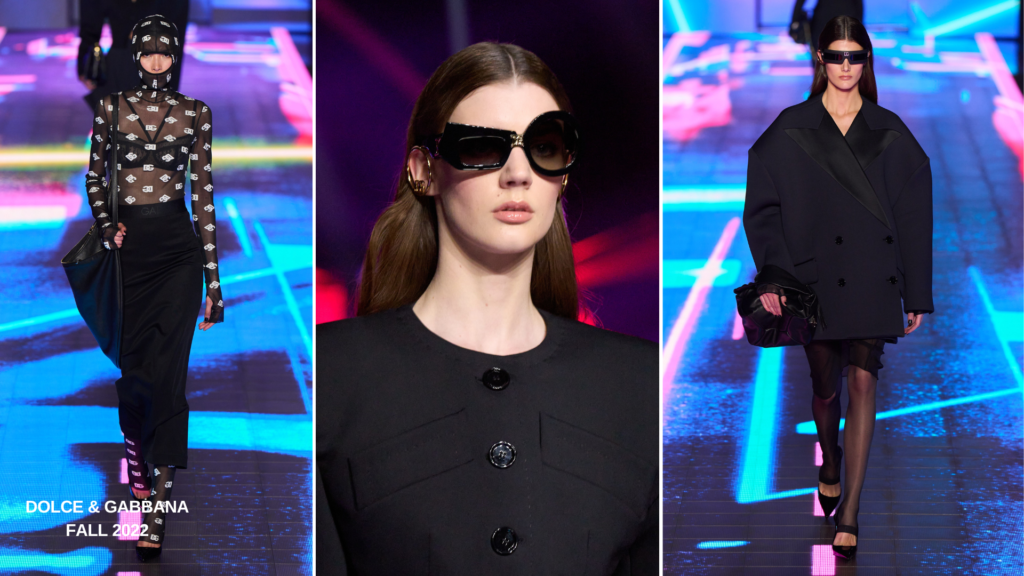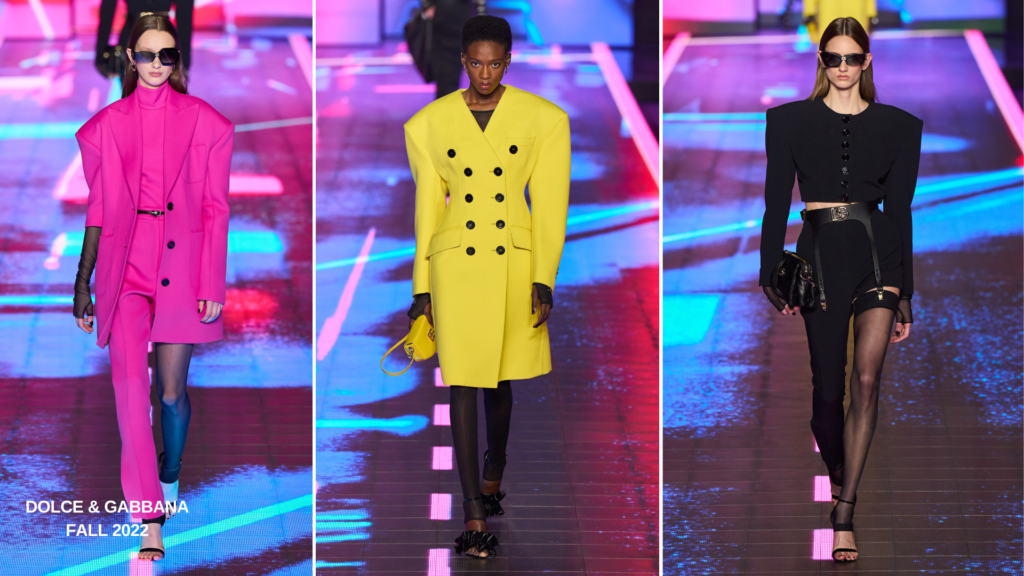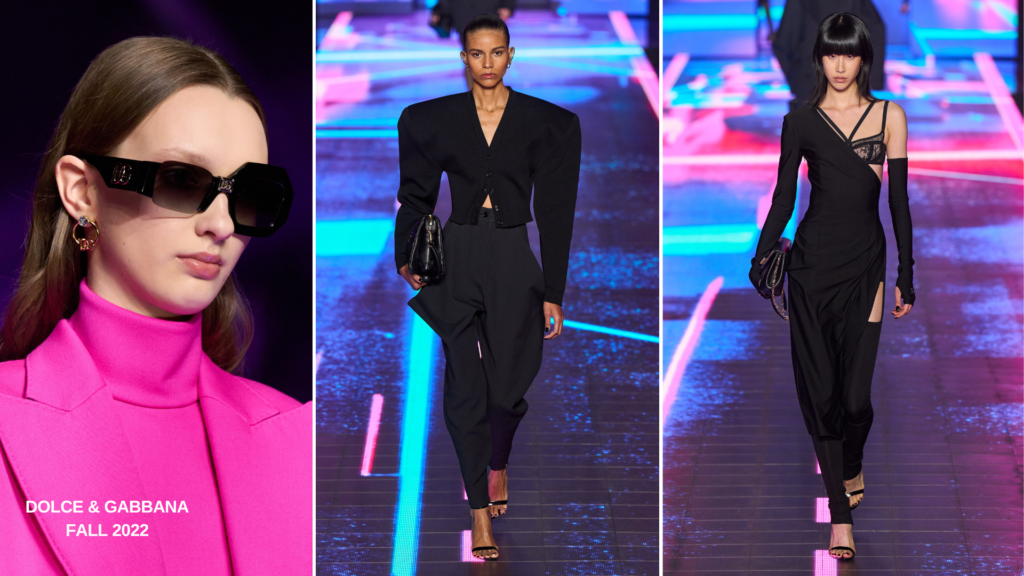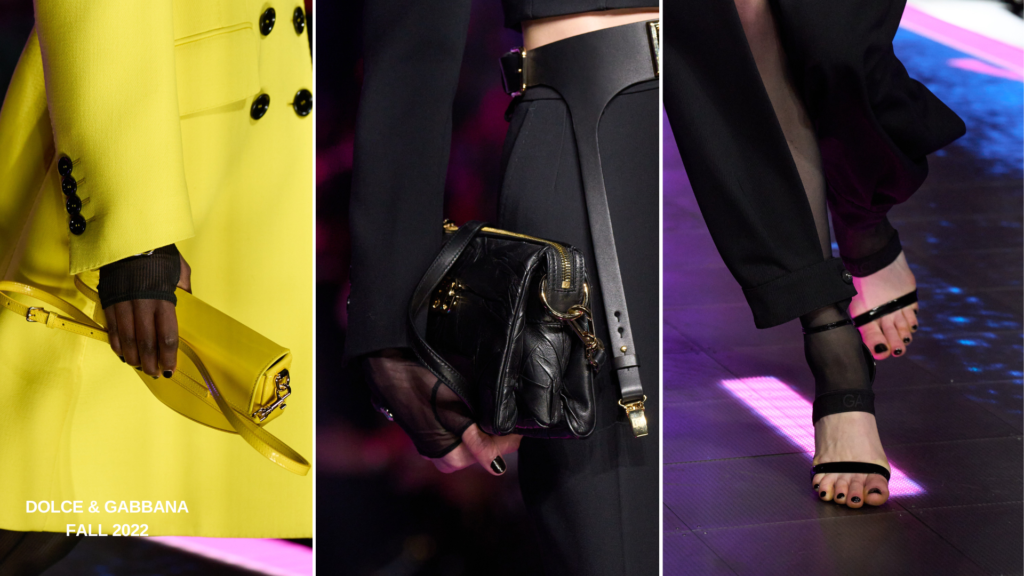 Domenico Dolce and Stefano Gabbana make a point of embracing new technologies and forms of media. There was the famous fall 2009 show when bloggers replaced editors in the front row, the season when influencers swapped their seats for the runway, and another when drones modeled handbags. In 2022 everyone's talking about the metaverse. Dolce and Gabbana transported us there with their backdrop, a virtual world of neon skyscrapers, D&G graffiti, and scantily clad cyber avatars.
Fashion keeps asking what we'll wear in the metaverse, but that might be the wrong question. The dress codes of virtual reality have already seeped into our IRL existence. What are the catsuits that have dominated runways lately but gaming skins for real life? And don't the face-shield sunglasses everybody's taken to wearing look like next-gen Oculus headsets?
The D&G guys worked this angle in their fall collection, switching between the lingerie stylings of the avatars that populated the virtual world of their backdrop and pneumatic puffers with surfaces so glossy they looked Photoshopped. Their new tailoring had superheroine proportions—all inverted triangle silhouettes topped by shoulders several inches past out-to-there in techy synthetic fabrics. Giant faux furs and cartoon graphics commissioned for T-shirts and hoodies from Gianpiero D'Alessandro amped up a cartoonish element.
Cheers to experimentation and to Dolce and Gabbana's enthusiasm for our virtual future. They have reason for that: Last fall the designers set a $6 million record for digital fashion NFTs. But the outsize shapes here were a world away from the dressmaking and sartorialism that have driven Dolce & Gabbana's mega-success. Nobody cuts a more persuasive hourglass dress or a sexier double-breasted suit. They own that IRL and they should in the metaverse too.
|| Vogue.com ||