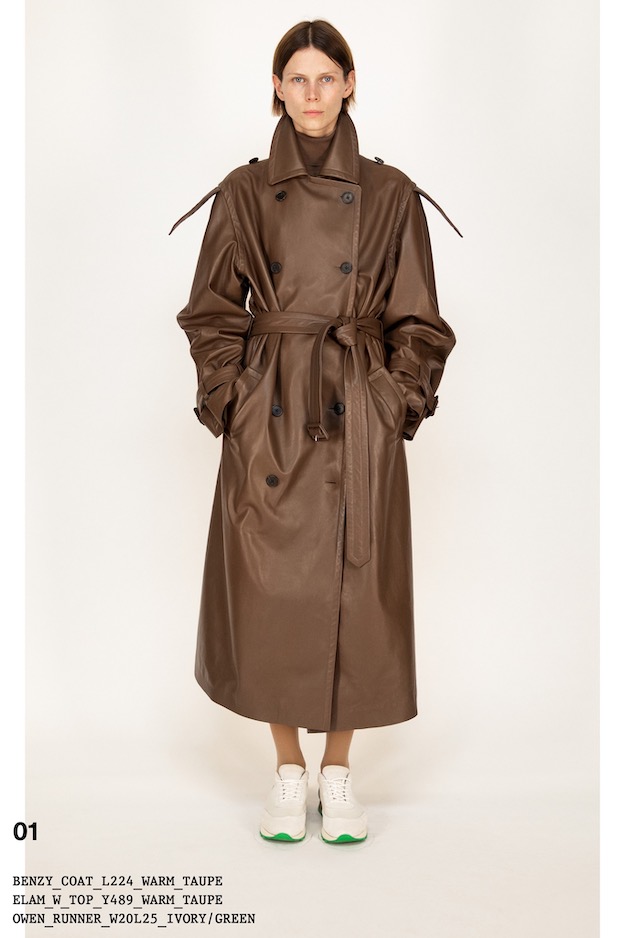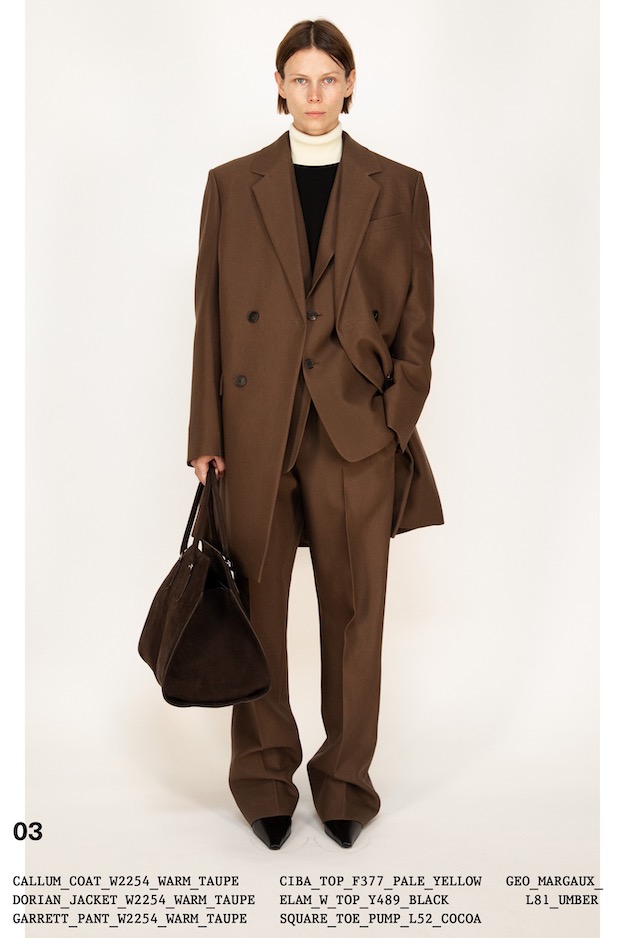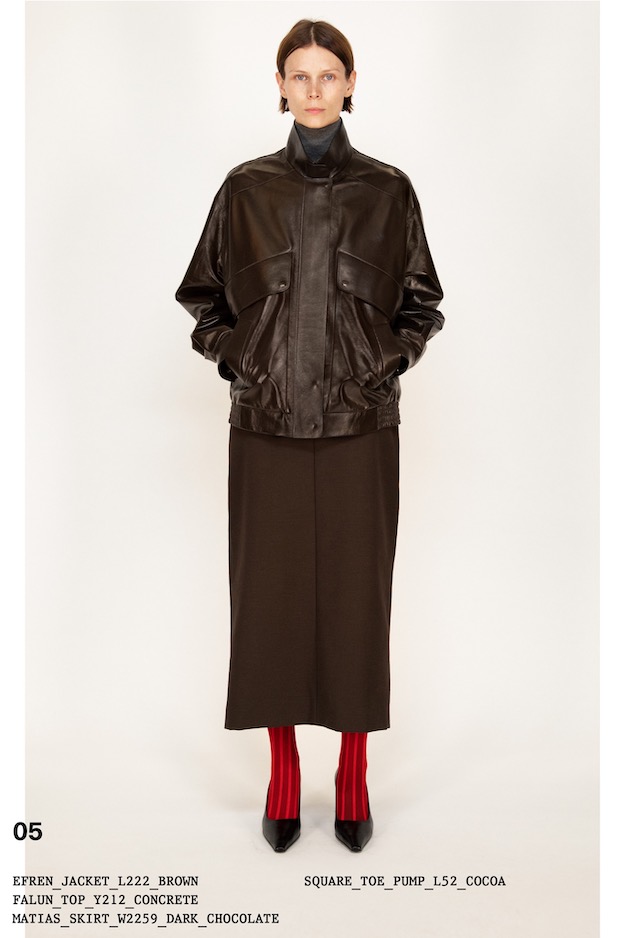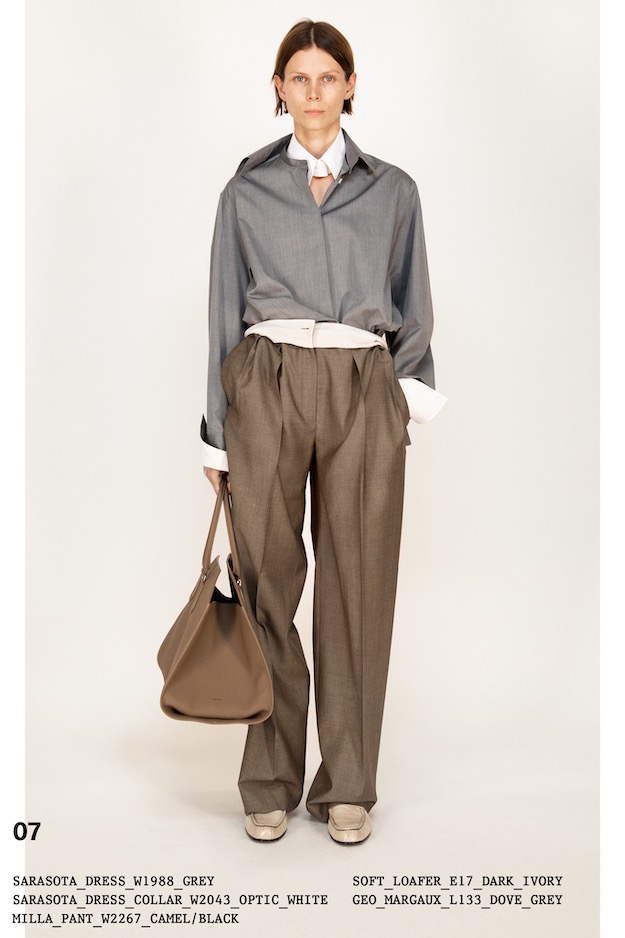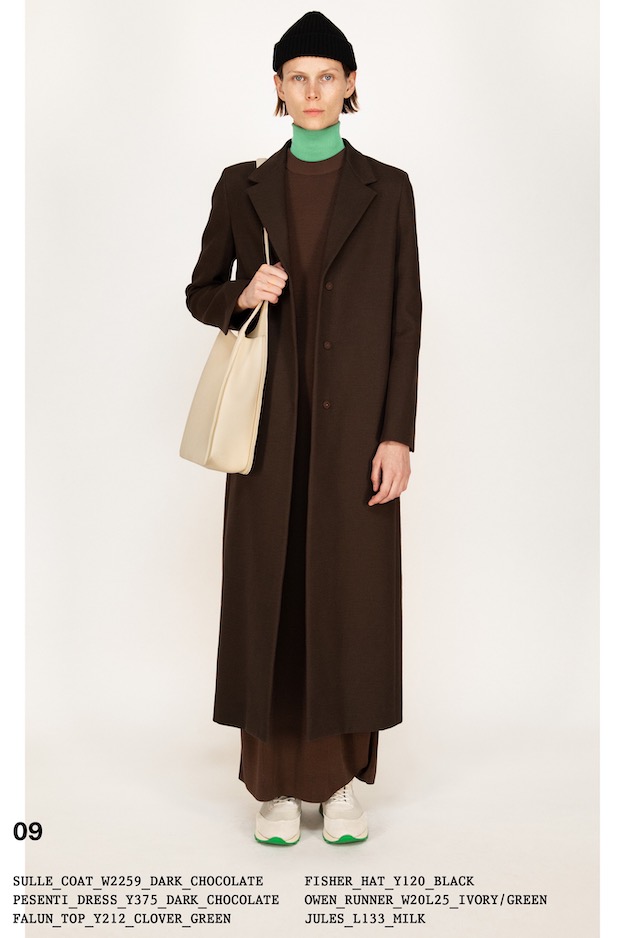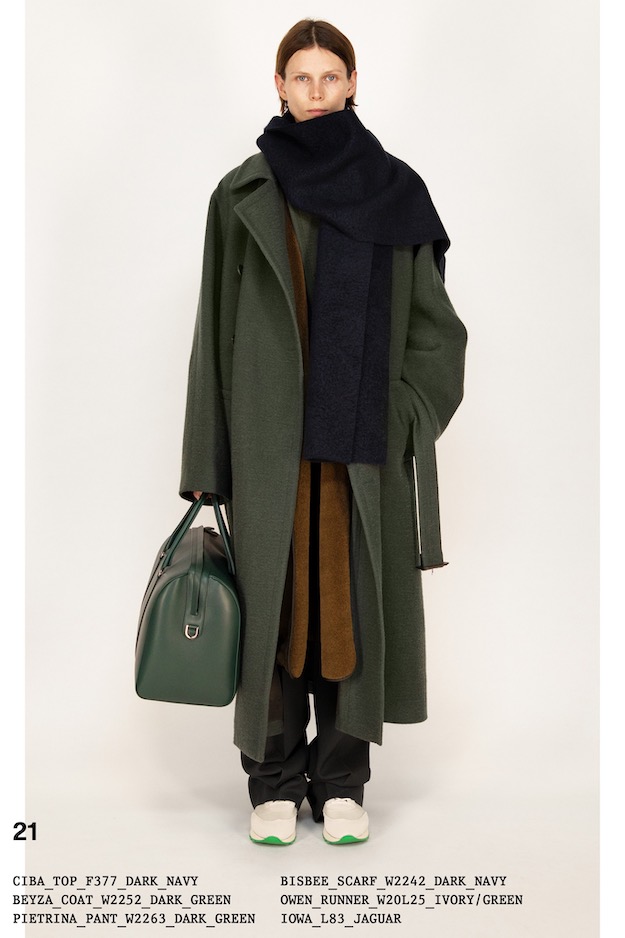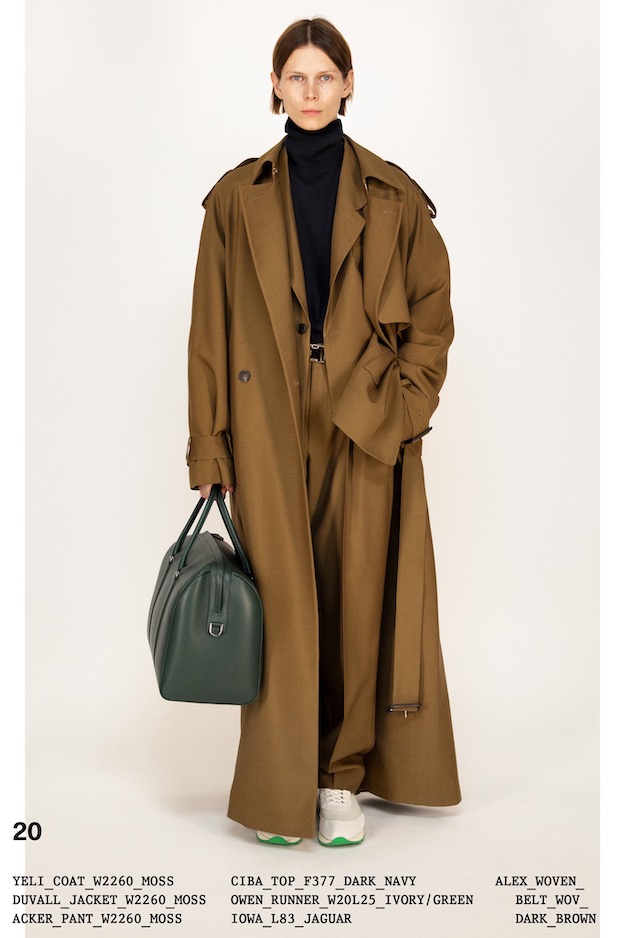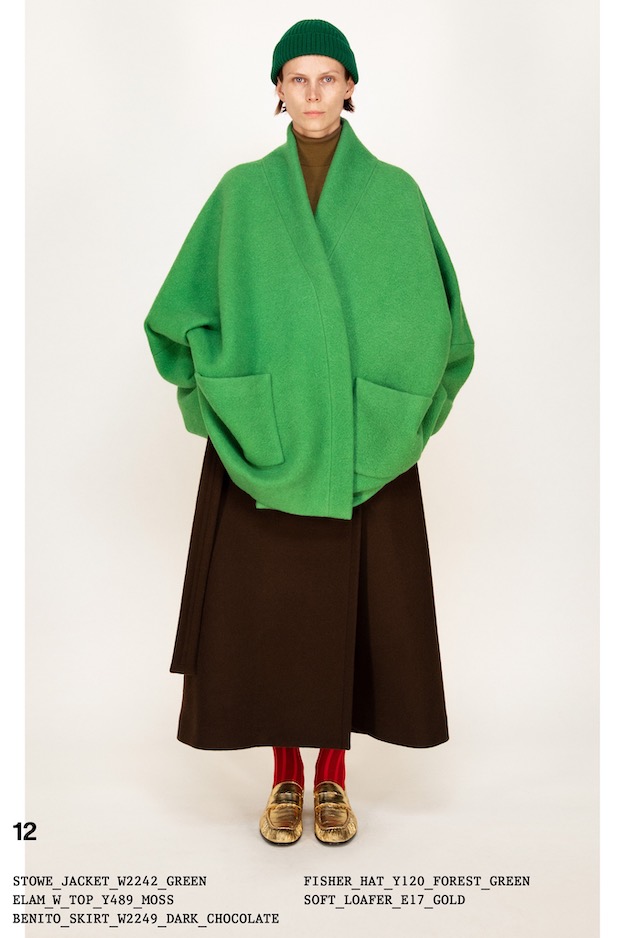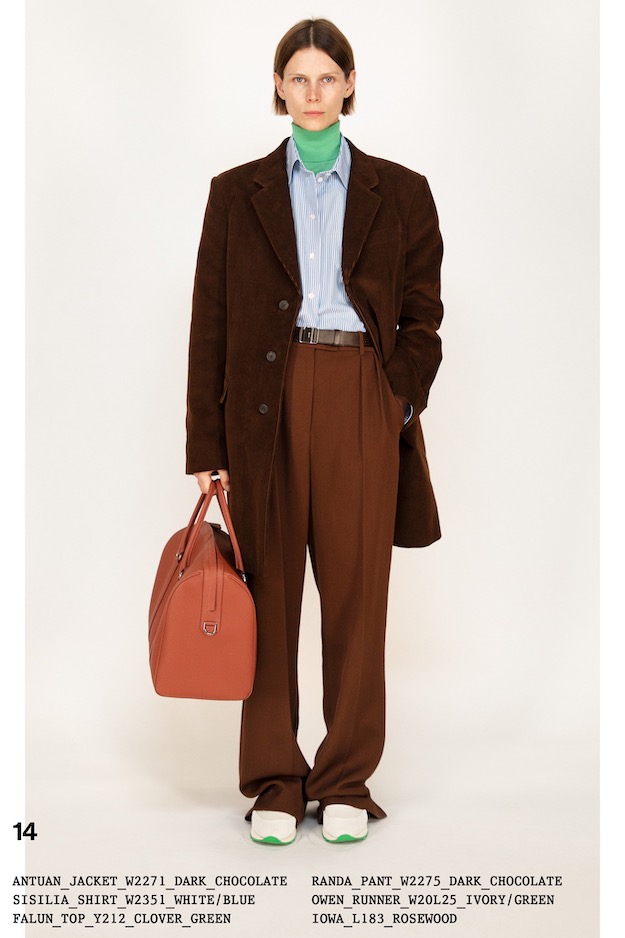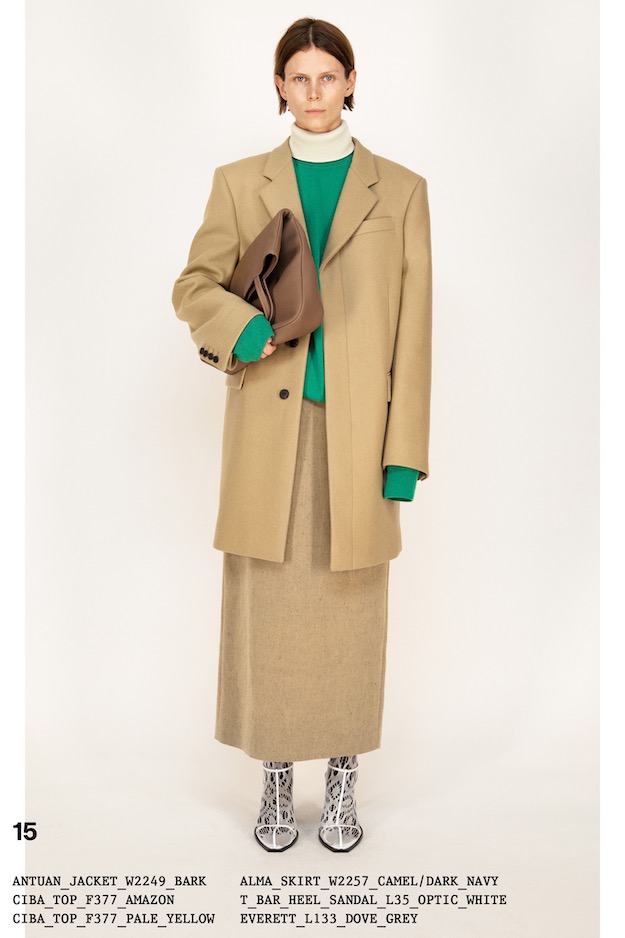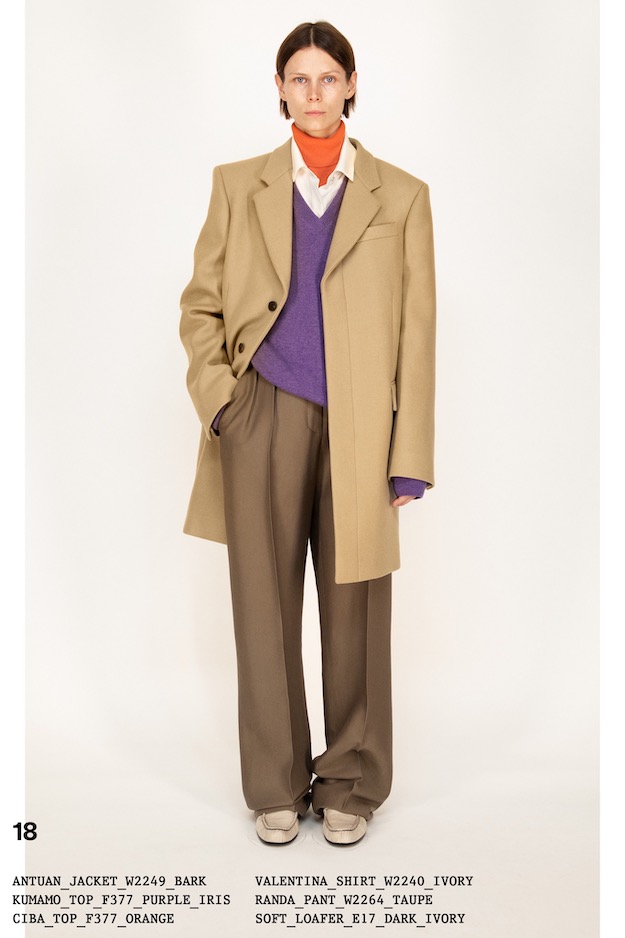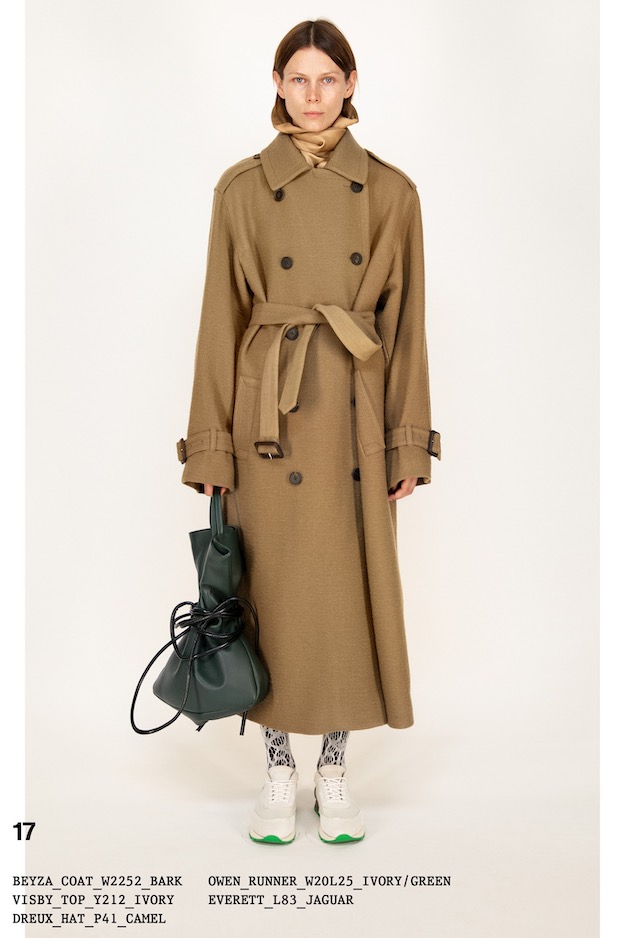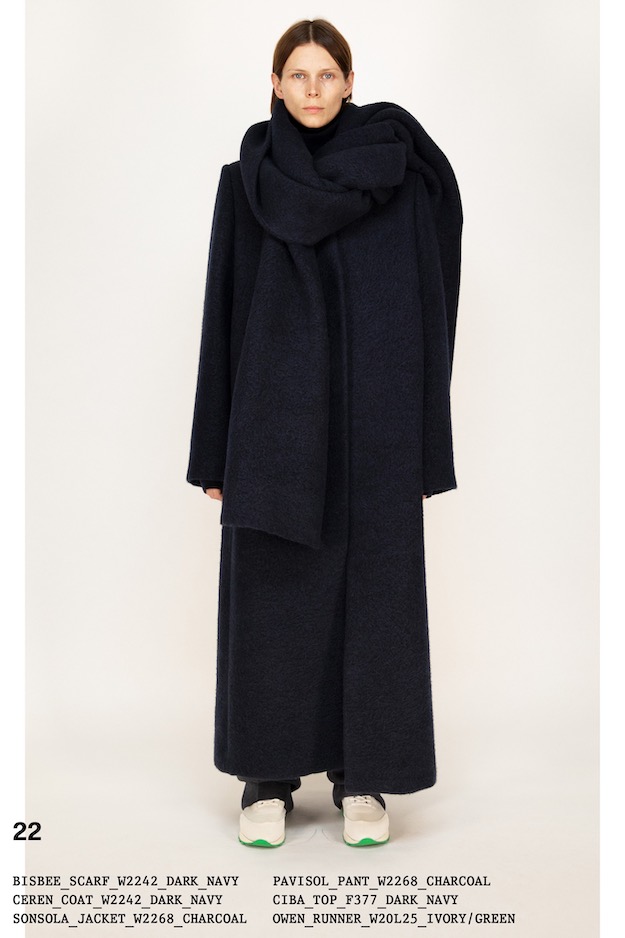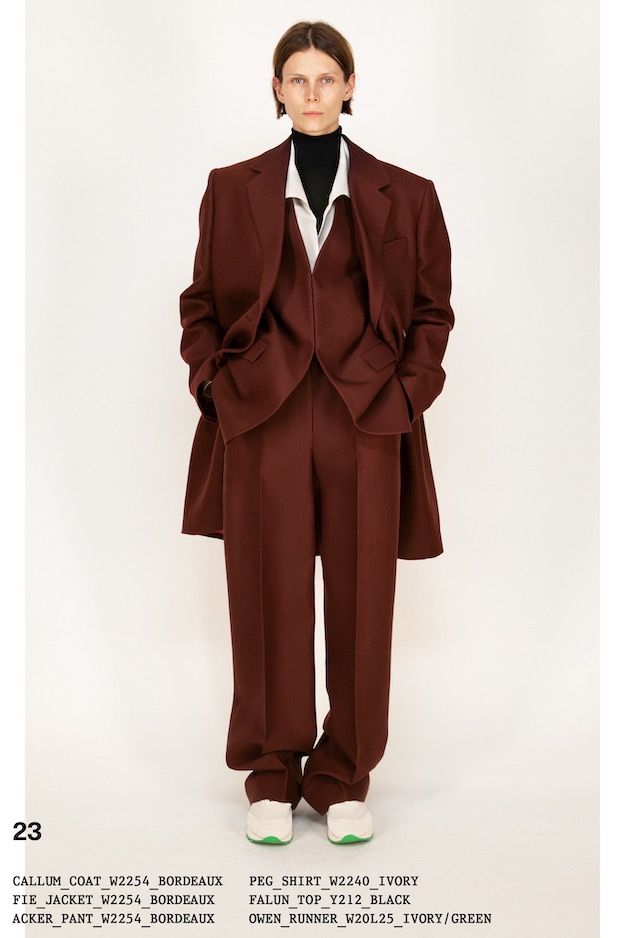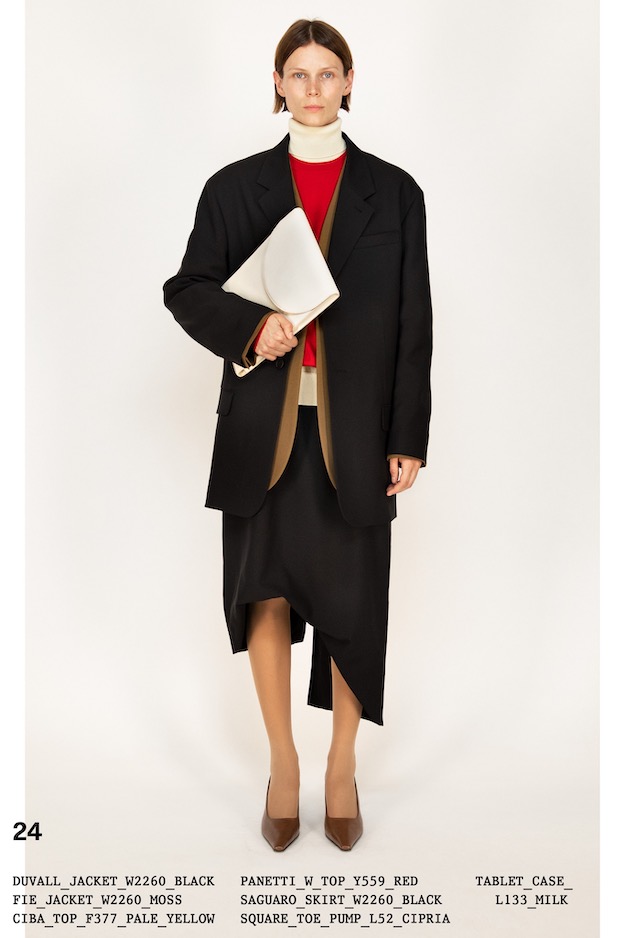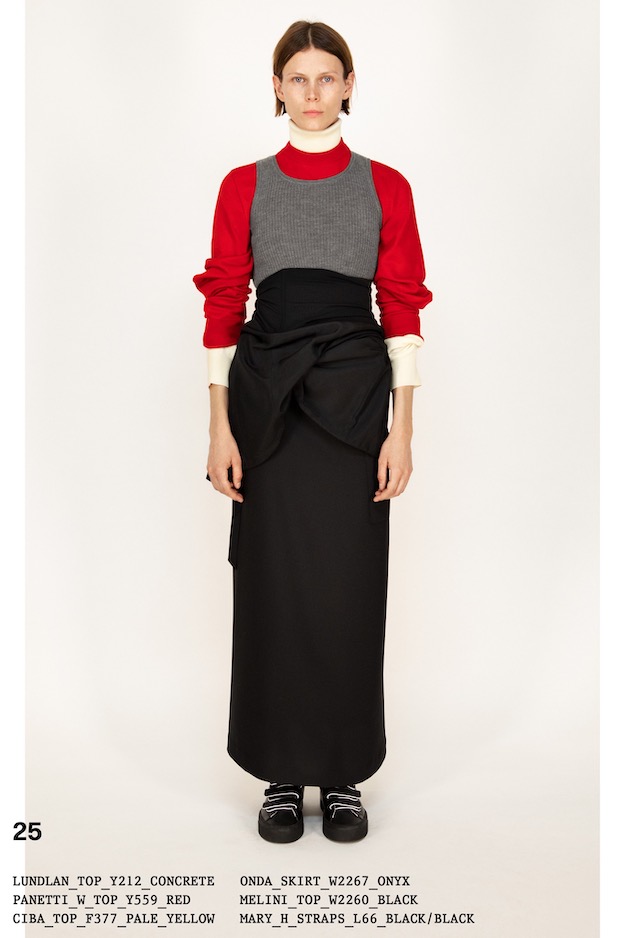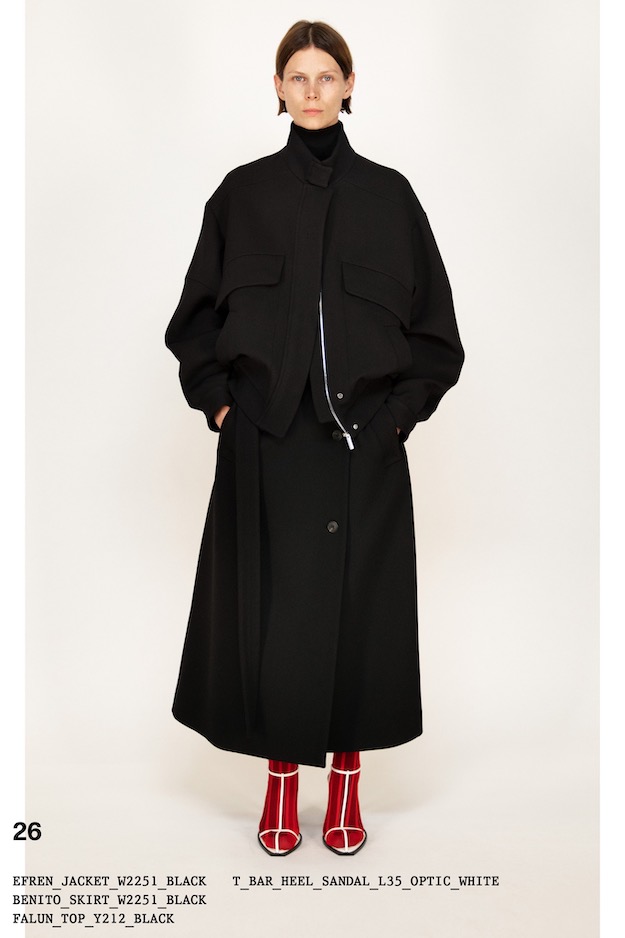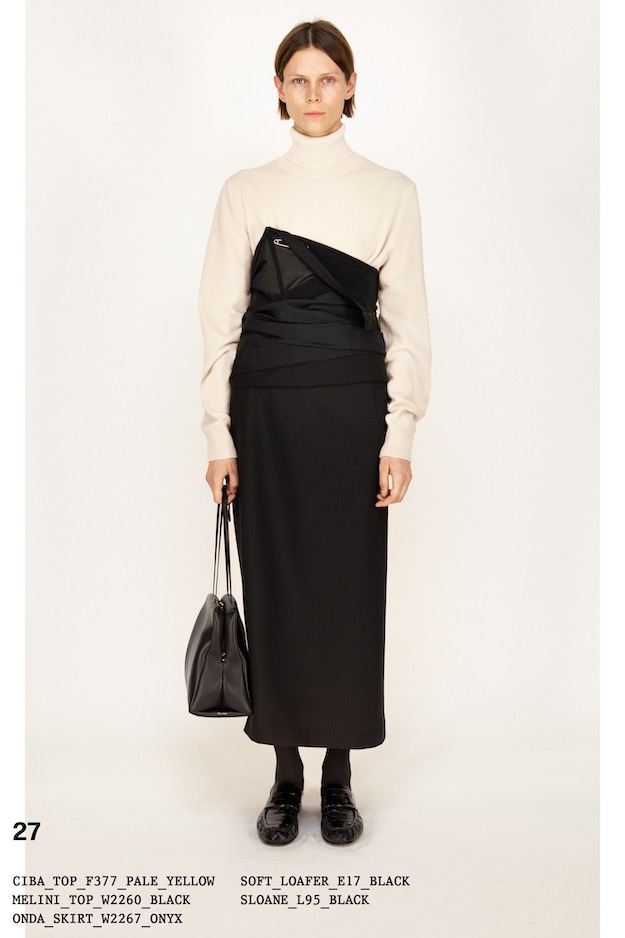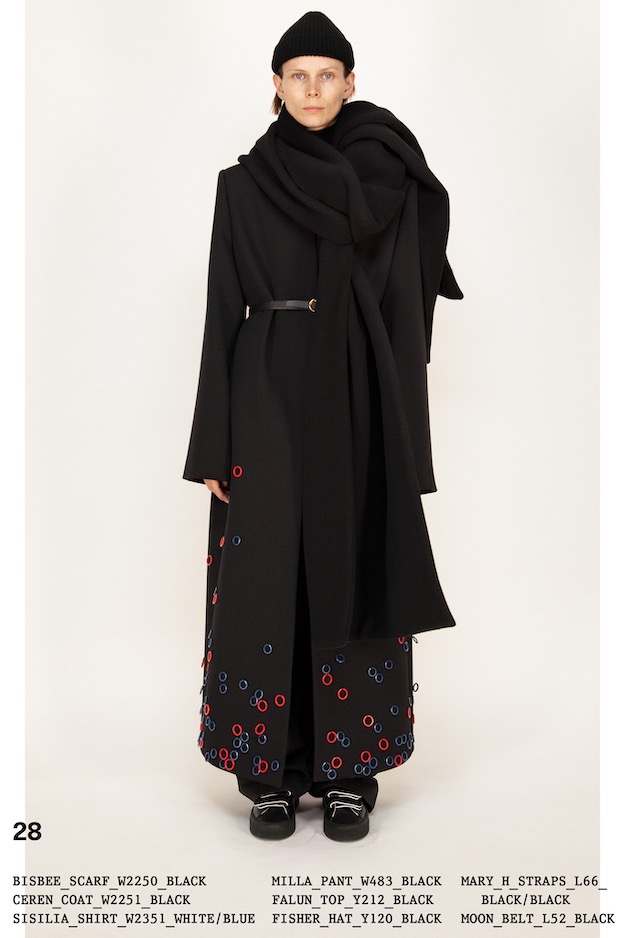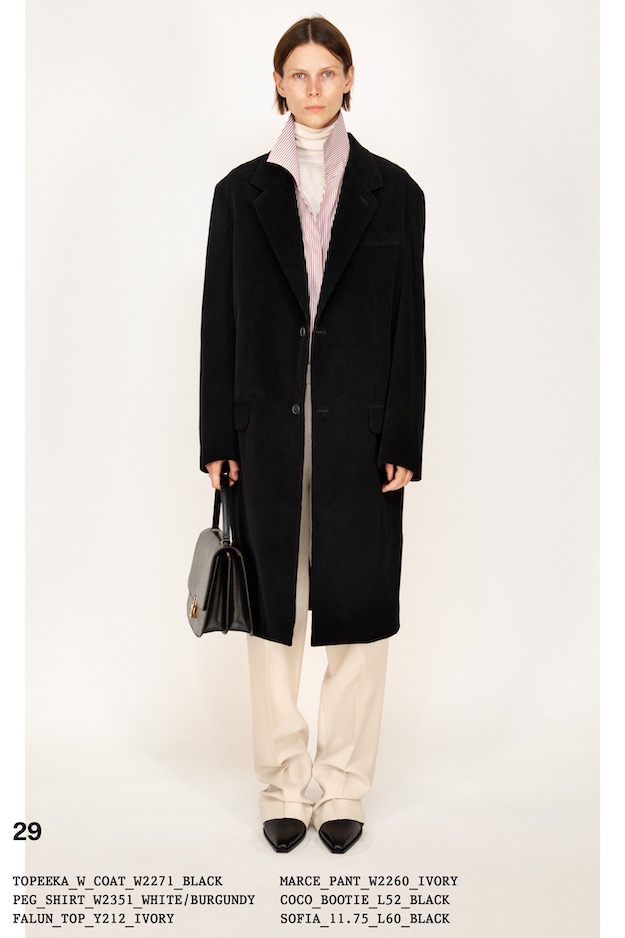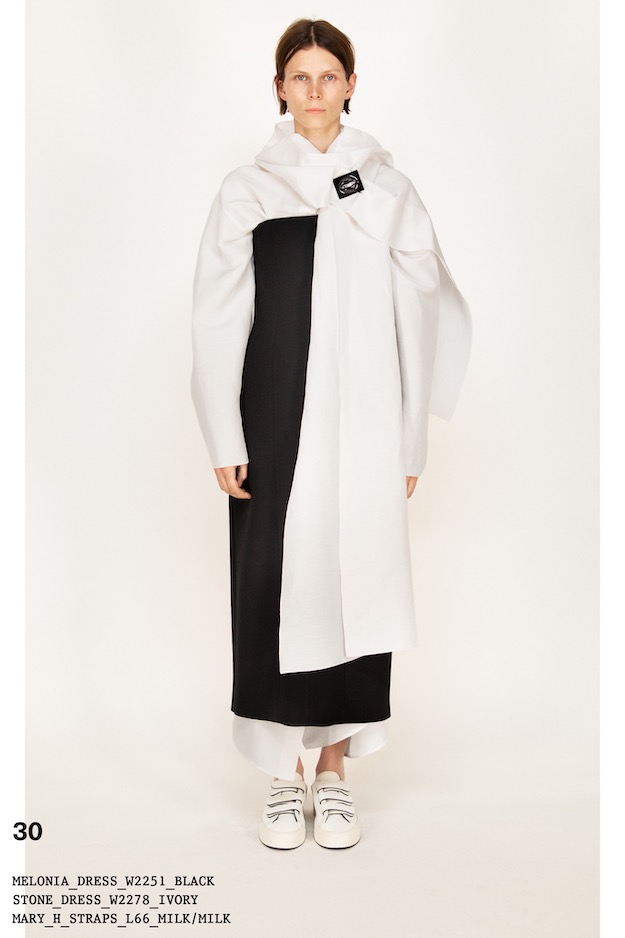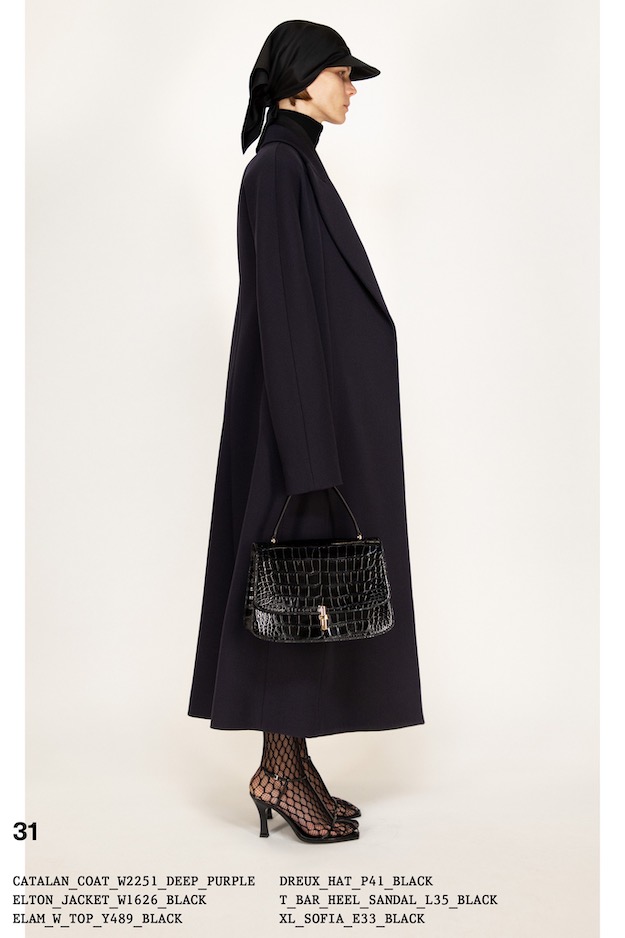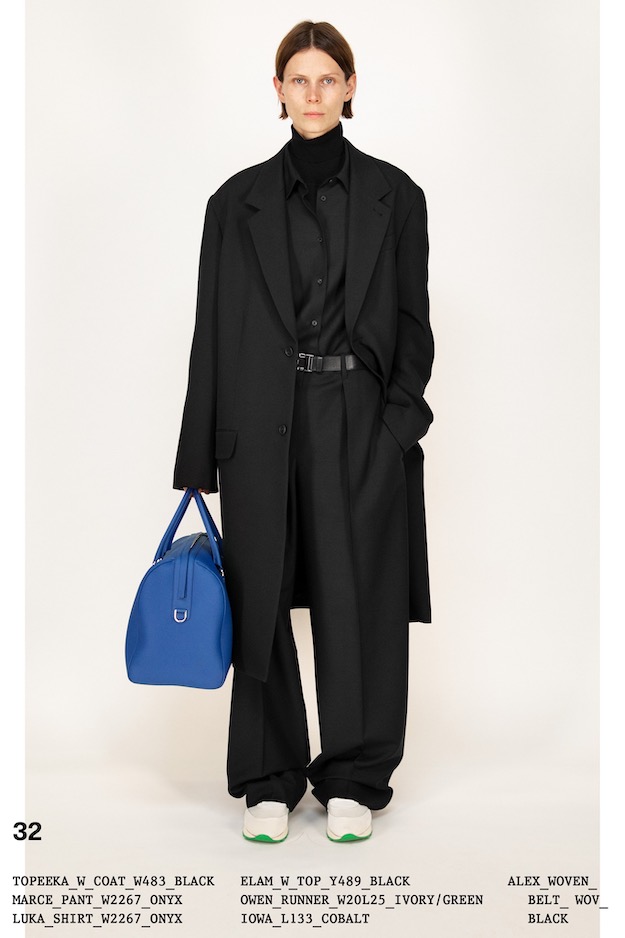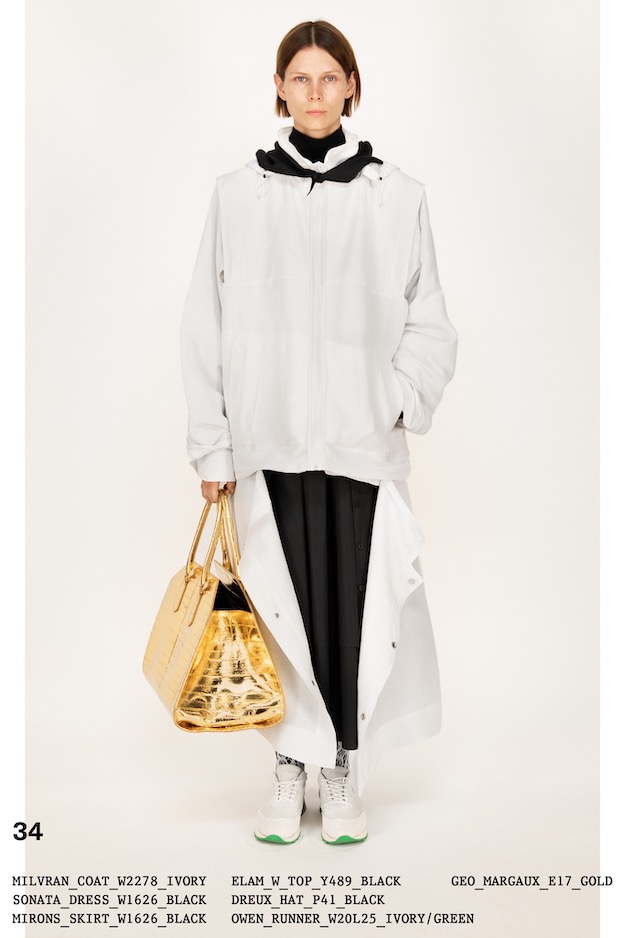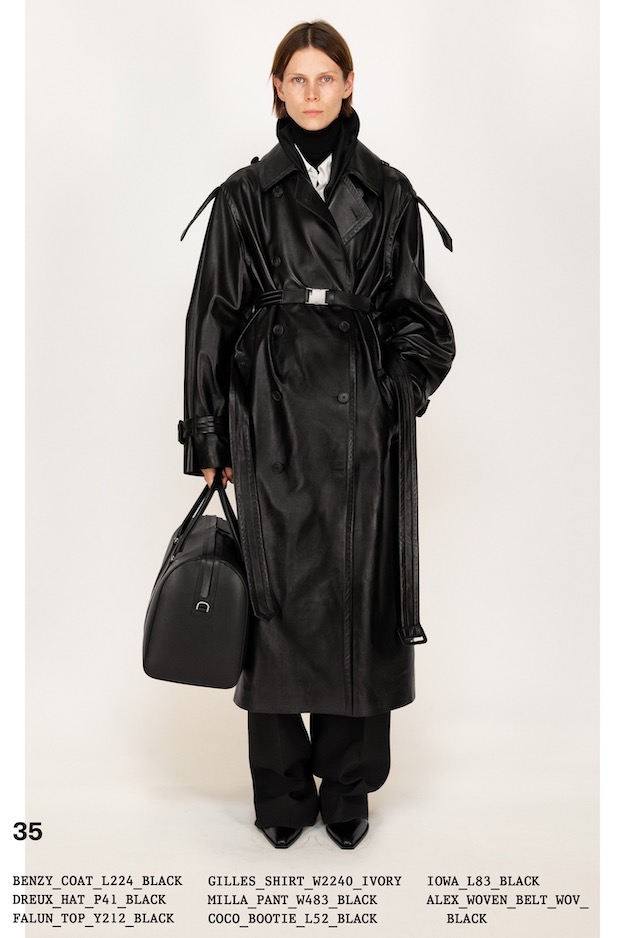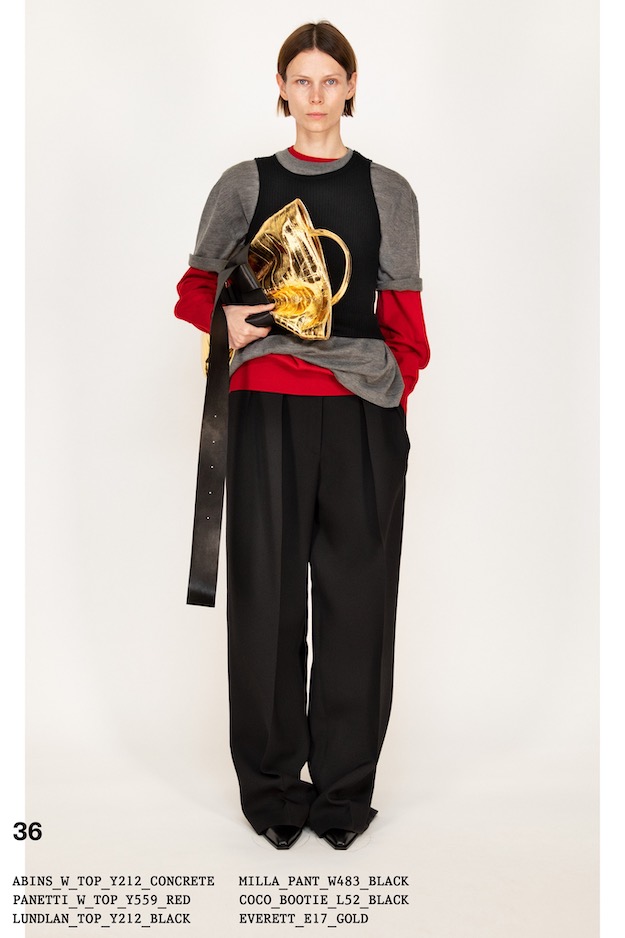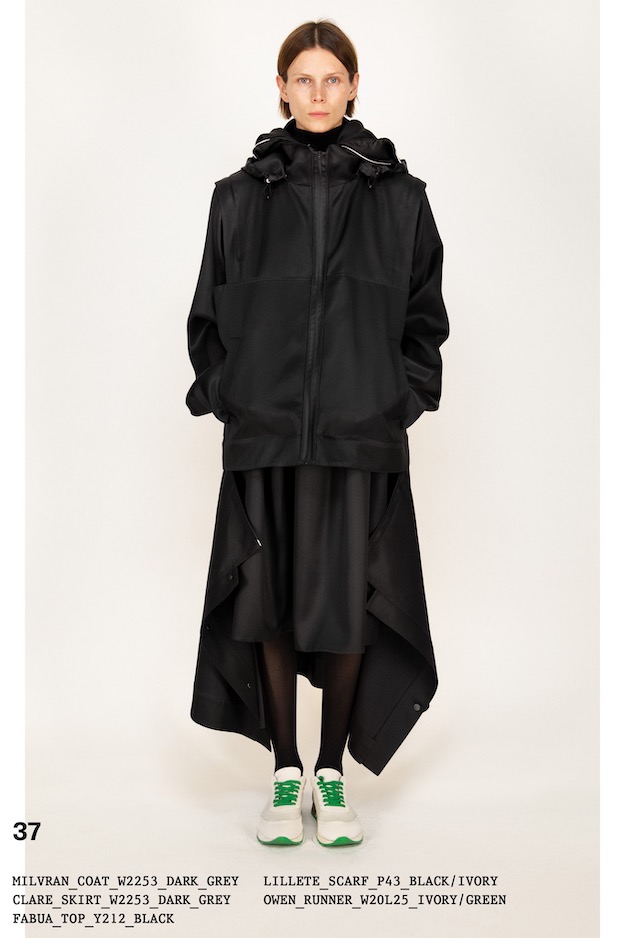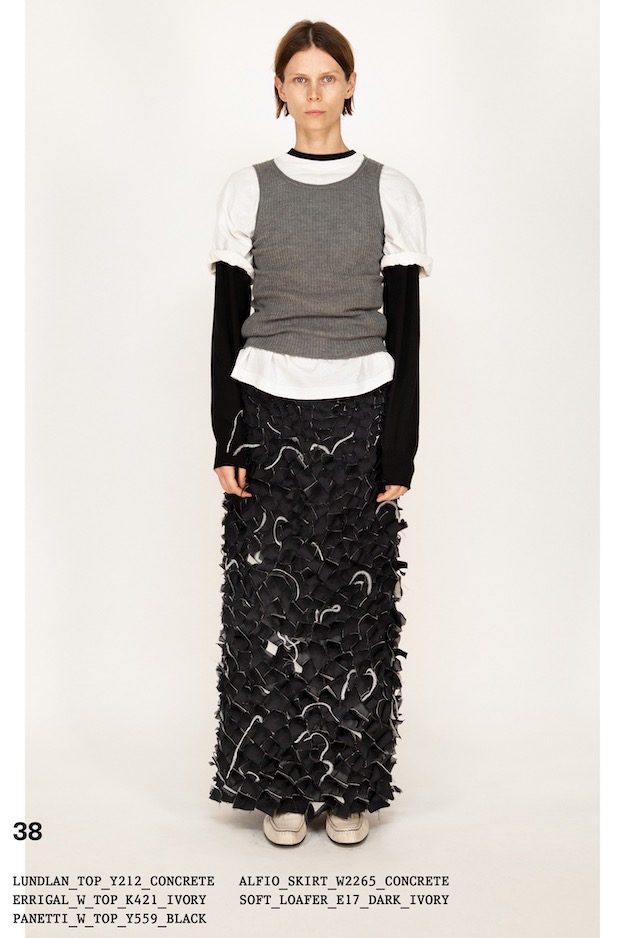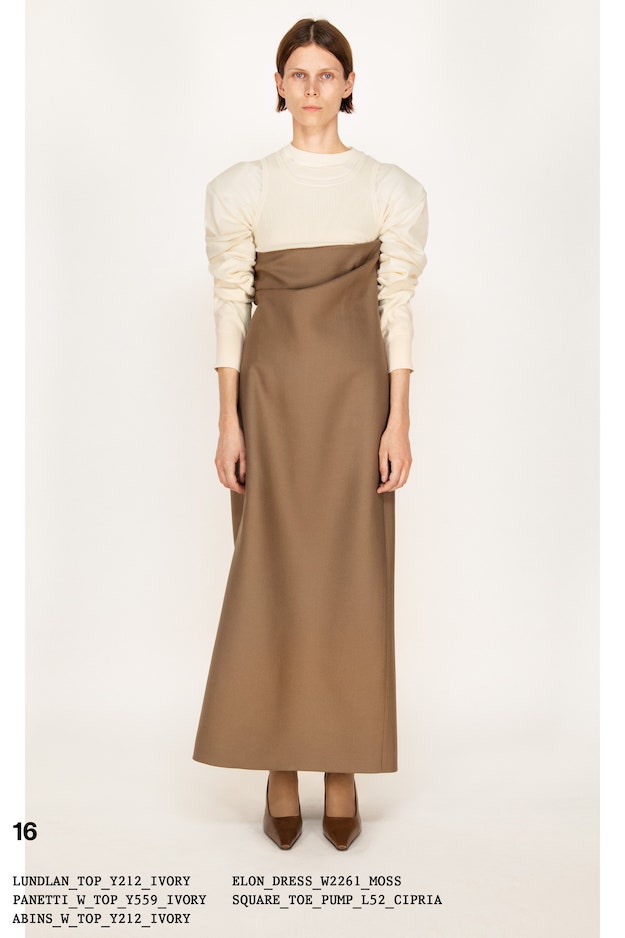 Even with office life curtailed and many industries extending their work-from-home policies well into the new year, suits were trending in the recent pre-fall collections. Designers often latch on to the counterintuitive as a way to claim the new. Of course this isn't unfamiliar territory for The Row: Tailoring has long been the backbone of Ashley and Mary-Kate Olsen's brand, as it is here. This season's proportions are vaguely mannish: oversized and boxy or cut with a slouch, an attitude that's accentuated by the sneakers that they pair with everything from a belted leather trench to a three-piece pantsuit.
The difference this season is their palette. The Olsens are more often than not photographed in black, but this collection is awash with color. The look book opens with just a peek—their new trainers are green on the bottom—but come the end, that green turns up on a cardigan jacket and fine-gauge sweaters, and it mingles with equally vibrant shades of orange and purple. They use these brights like the minimalists they are, by avoiding prints and patterns in favor of big blocks of color, layering an orange turtleneck under a white button-down under a purple V-neck under a tan three-button coat, or assembling a long, lean silhouette from a gray ribbed tank on top of a red crewneck and white turtleneck, all of them paired with an ankle-length black skirt. There are also more muted shades of navy, bordeaux, and forest green, for clients not ready to embrace the more extroverted colors.
A couple of other notable developments: Picking up the gesture from their last collection that saw them swaddling a model's head with a sweater, they twisted and wrapped fabric at the waist and hips and tossed extravagant scarves over the shoulders of coats, moves that added interest and personality to their looks. There was also a touch of embellishment: Enamel discs decorate the hem of a duster coat, and a pair of skirts are naively tiled almost like a mosaic. But it's colorful sportswear that is this collection's key message: It's the one that could make women rejigger their back-to-work wardrobes when offices finally reopen.
|| Vogue.com ||