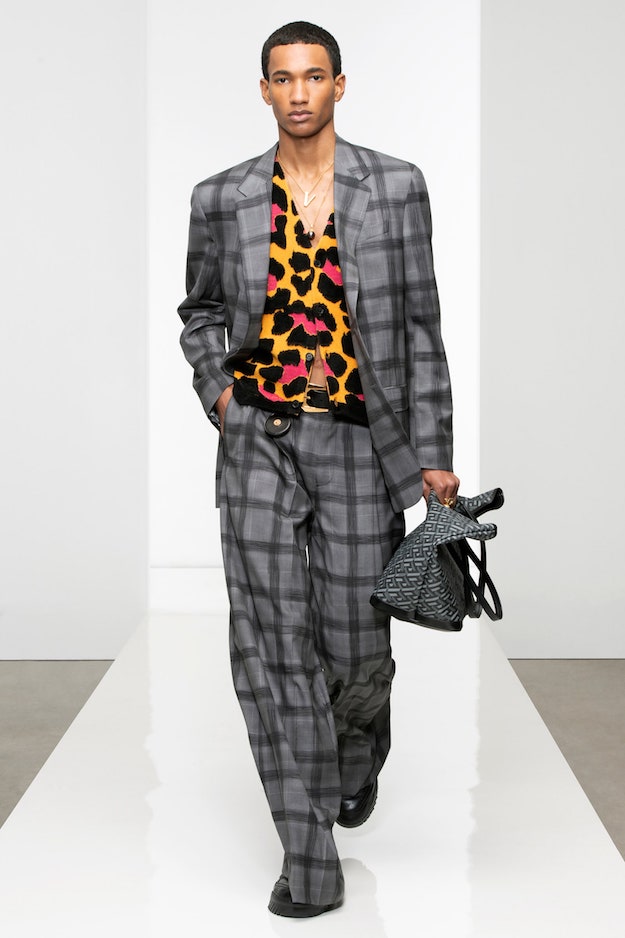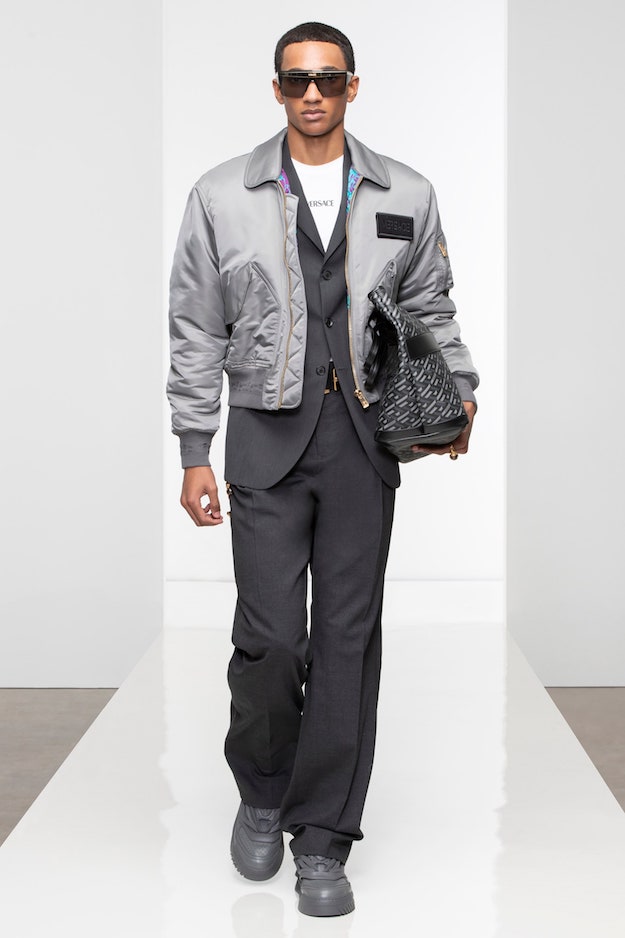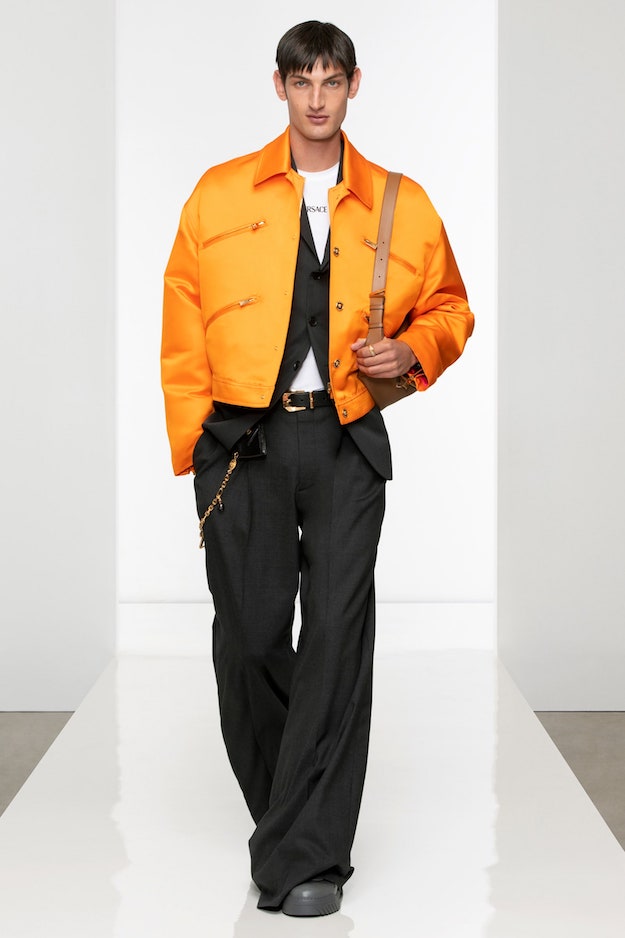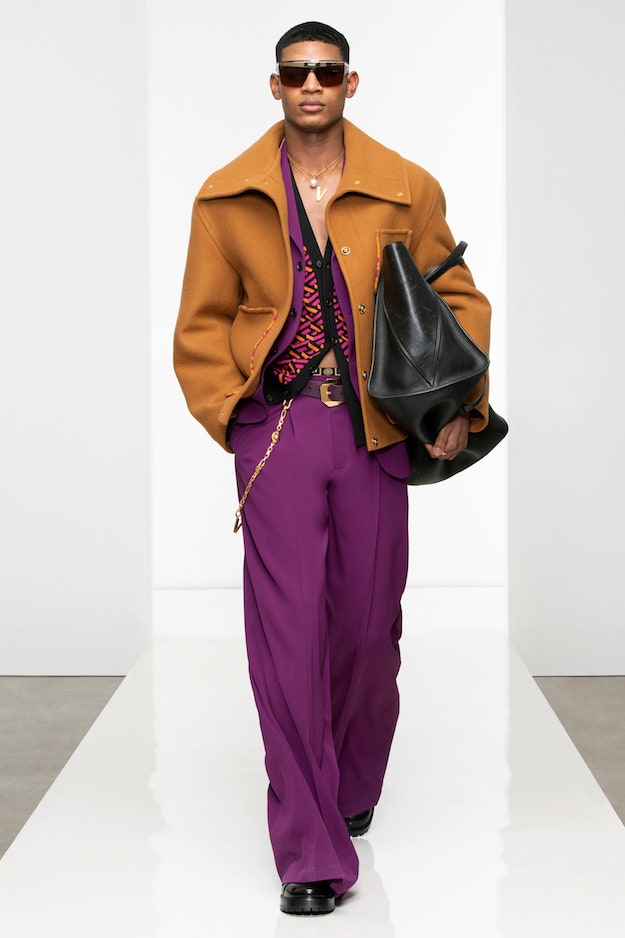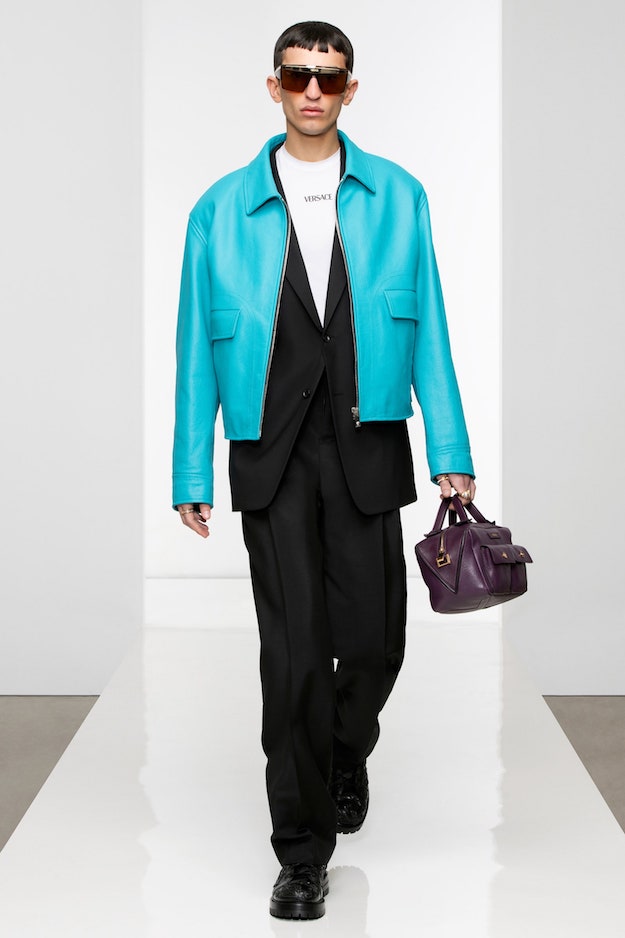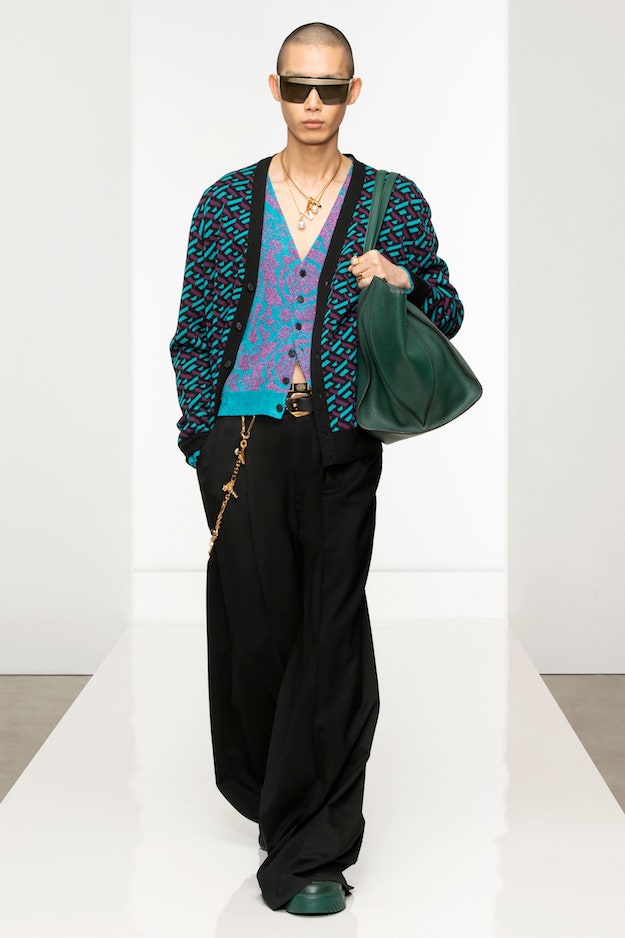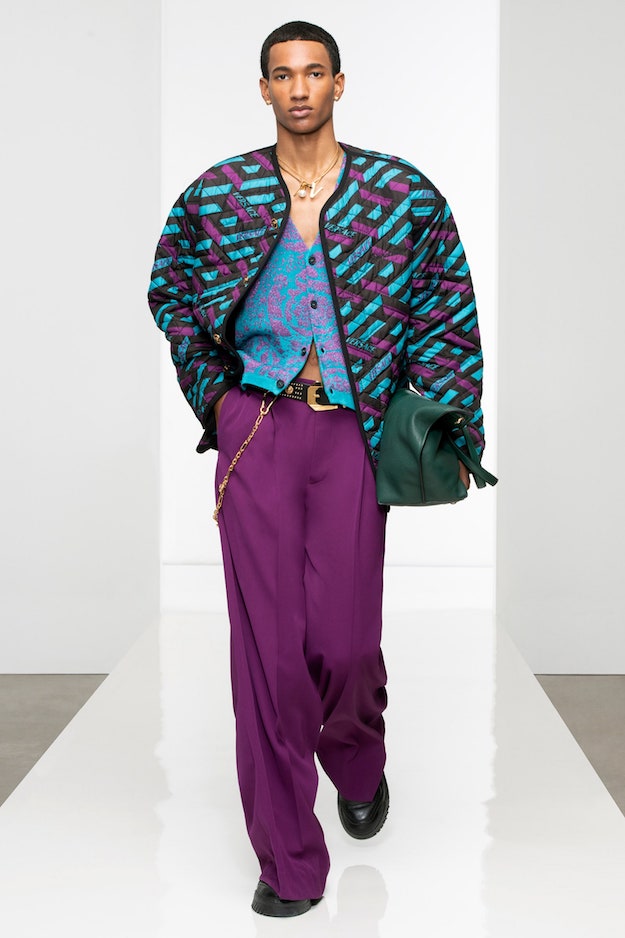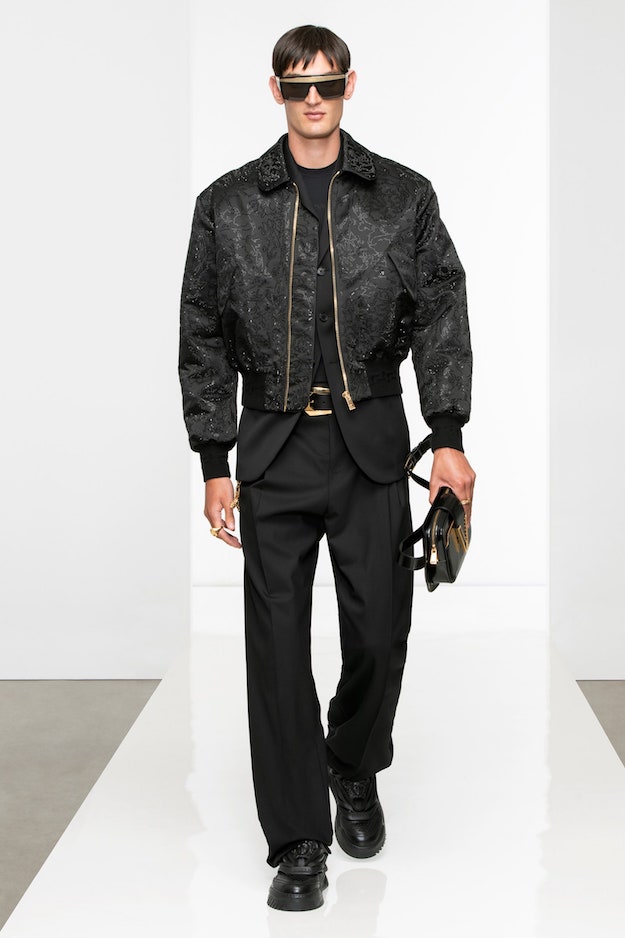 Donatella Versace is famously not afraid to shake things up anytime her antennae, which seem to be always on alert, signal that some m.o. fine-tuning is needed. That menswear is today the most interesting arena of radical expression in fashion isn't lost on her. So after three years of co-ed shows, she thought it was time to give the Versace man his own stage with a dedicated collection and a powerful new look.
Launching this "new chapter" with a video on 02.02.2022 certainly sounds talismanic. "This collection introduces Versace 2.0," DV said. "It represents a next step and a move forward, not focusing on the singular but on multiplicity, progression, and diversity—exactly what I see valued by the new generation and the way they express their masculinity in so many refreshing ways."
Even if Versace menswear has made an upscale turn towards the polished and the tailored, it doesn't mean that the now ubiquitous codes of streetwear and sportswear have receded into the darkness of a soon-to-be-forgotten background. Rather, they've been re-engineered and amalgamated for the complexities of the present. DV doesn't shy away from transformative skin-shedding. That's not only because of her fearless nature, but because the foundations of the house are strong enough that they allow for zeitgeist-inflected fashion shifts with no loss of identity whatsoever. When her brother Gianni launched his first men's collection in 1978, he established templates of such confident modernity they're still significant today for the diverse young audiences who embrace the power of individual, unfiltered self-expression as a way of defining new identities.
Looking at Gianni's tailored silhouette as drawn by the illustrator Werner Berskotter in the '90s, Donatella and her recently beefed-up men's design team contextualized it in a pertinent new frame. Grounded by wide-legged, high-waisted, fluid palazzo pants, the new suiting pivoted around soft, unstructured blazers and formal greatcoats, smooth and shiny in texture and lightweight in construction. Strong-shouldered bombers and precisely-cut leather bikers were layered over body-con twin sets in rich-textured wool jacquard, while the Barocco print and La Greca monogram went through a similar process of re-writing, rendered in fresh outlined, stenciled versions. A palette of lusciously dense colors—orange peel, coral, hot pink, cerise—just added high-frequency punch.
Dressed up in feel and sensitive in its approach to the house's tailoring templates, the collection's tone seemed to be pitched an octave lower from the loudness of recent outings, while at the same time rhyming with what DV called "a modern opulence"—which mixes deceptively casual swagger, powerful sex appeal, and unabashed glamour. That's the Versace way, dialed directly from Gianni's clarity of vision to Donatella's instinctive understanding of modernity. Definitely, they're cut from the same cloth.
Vogue.com