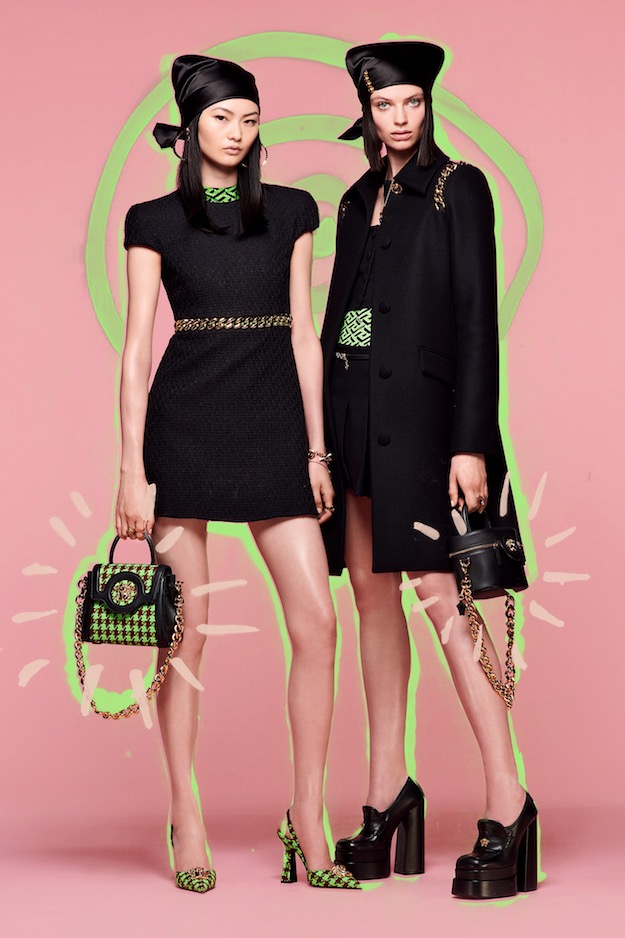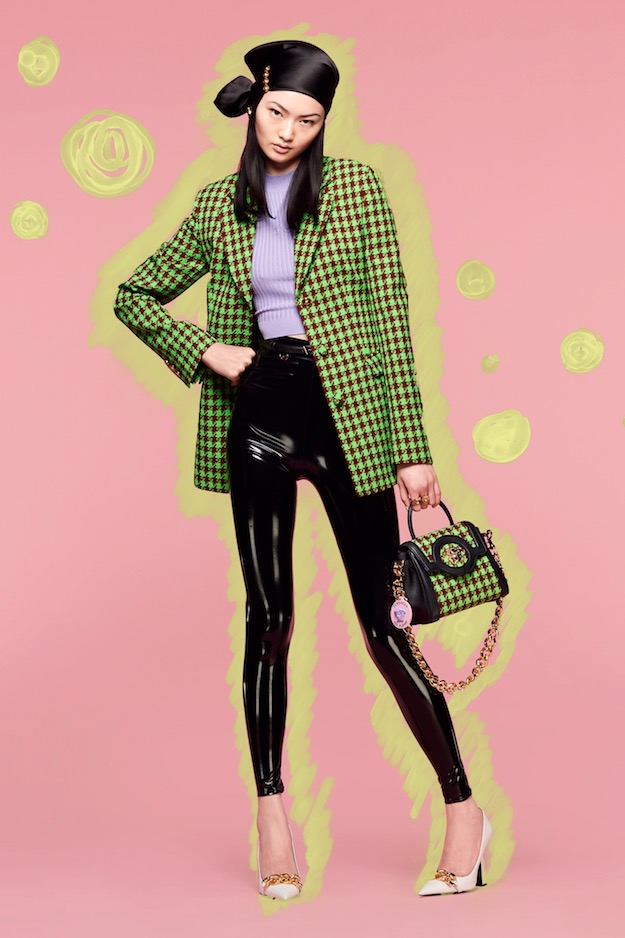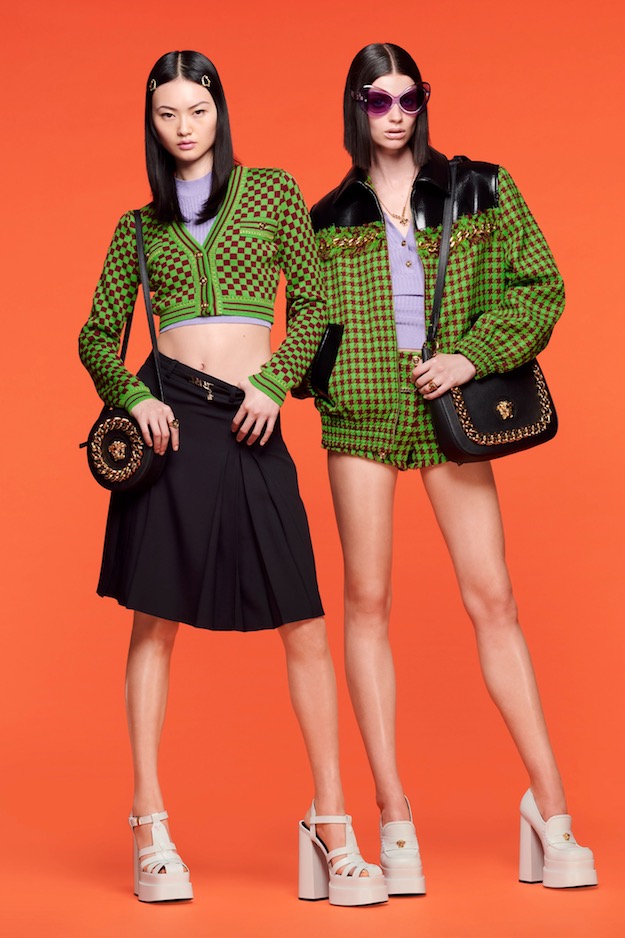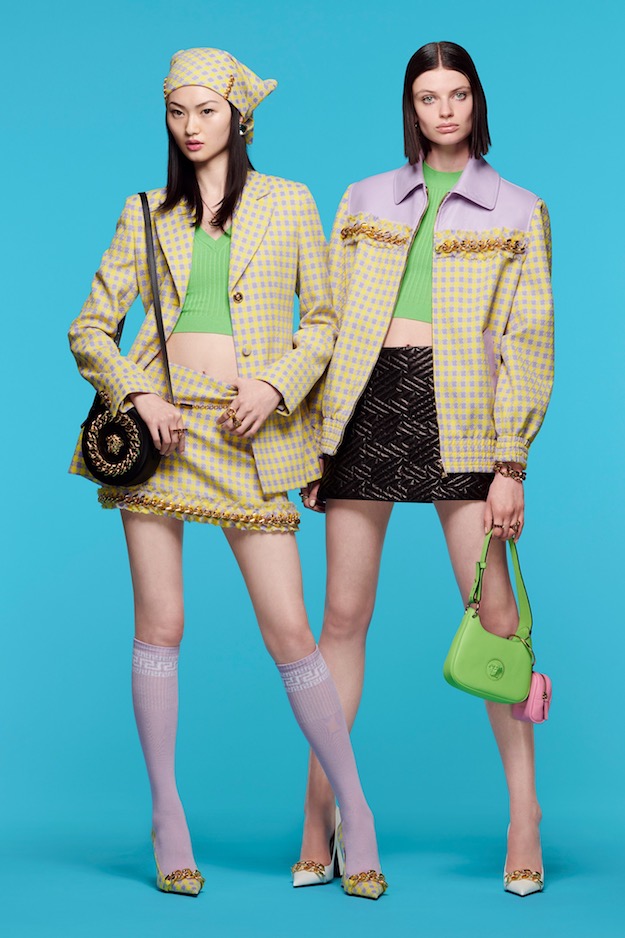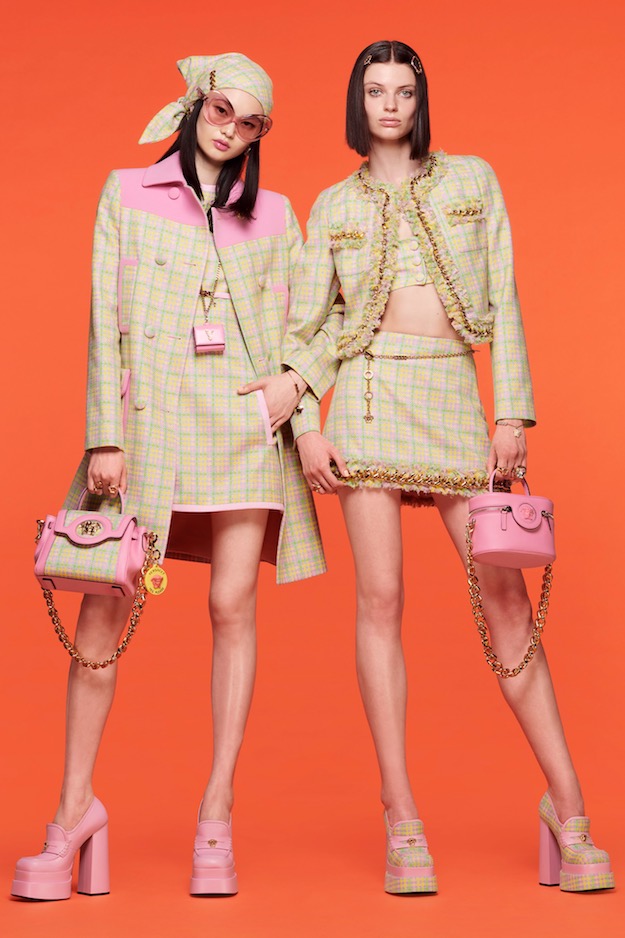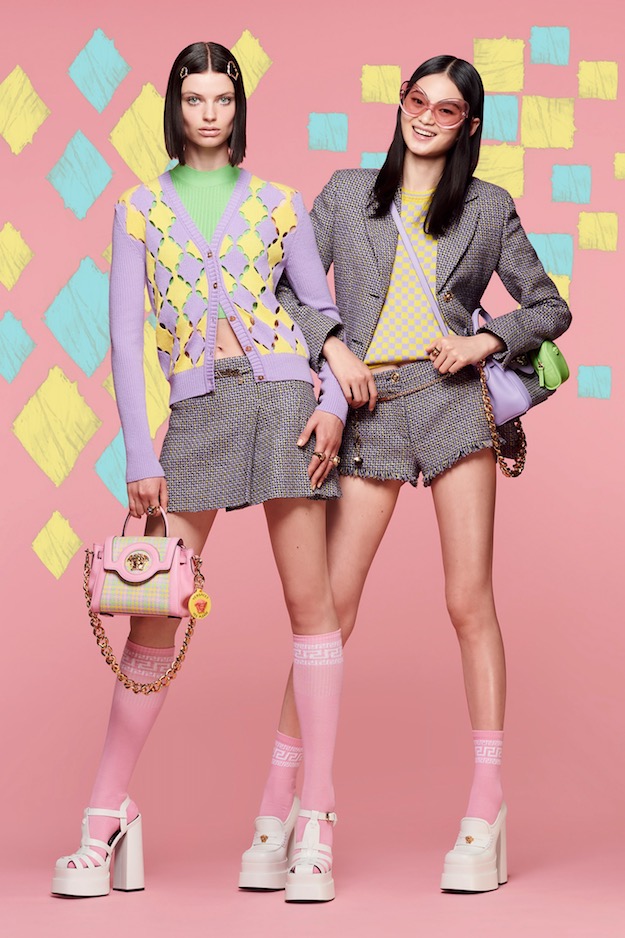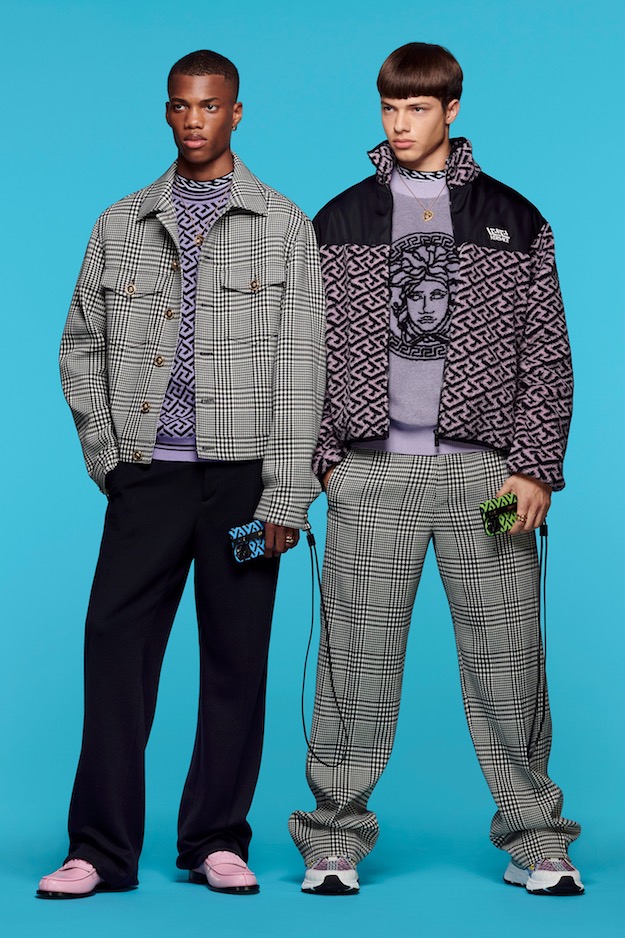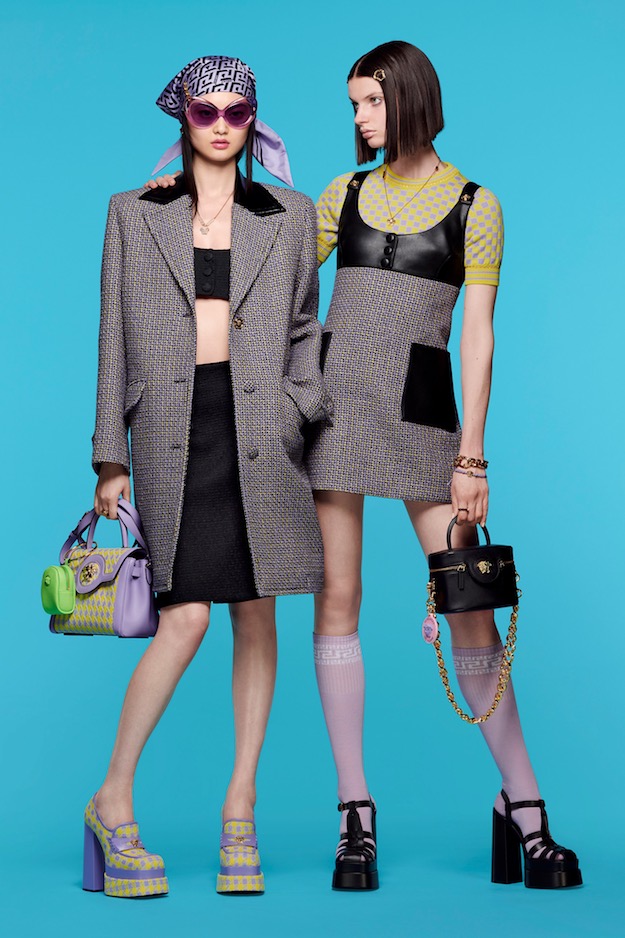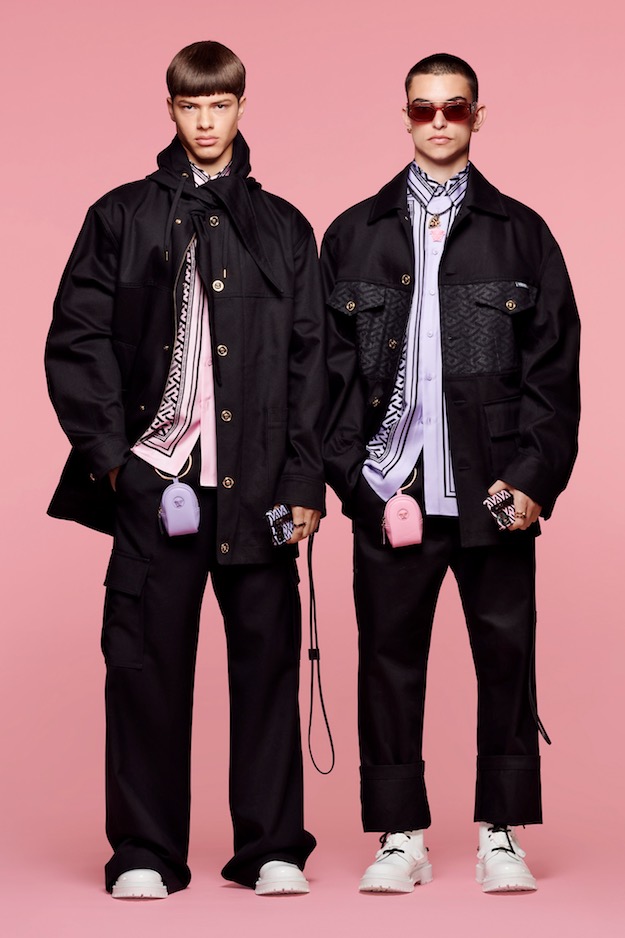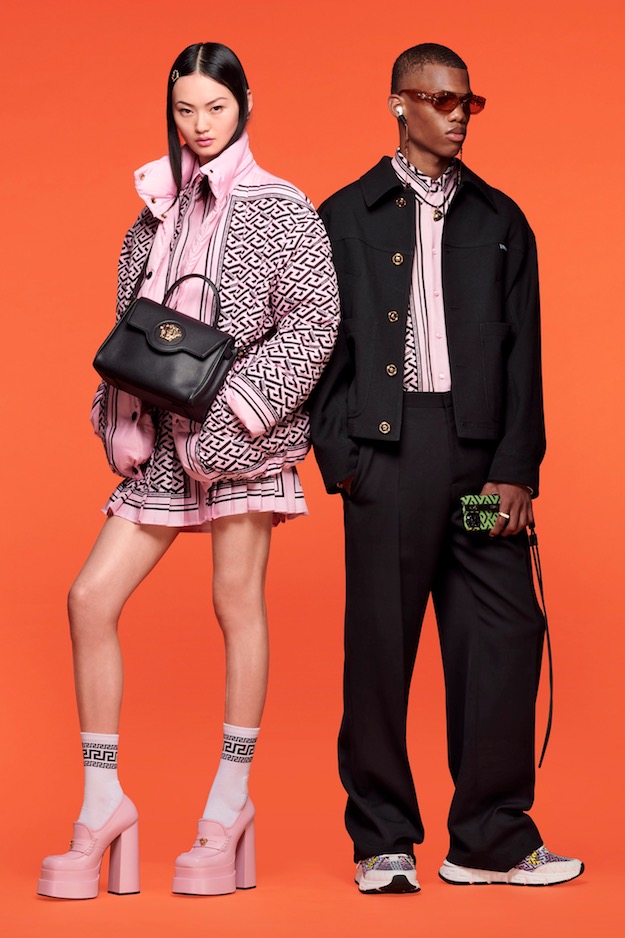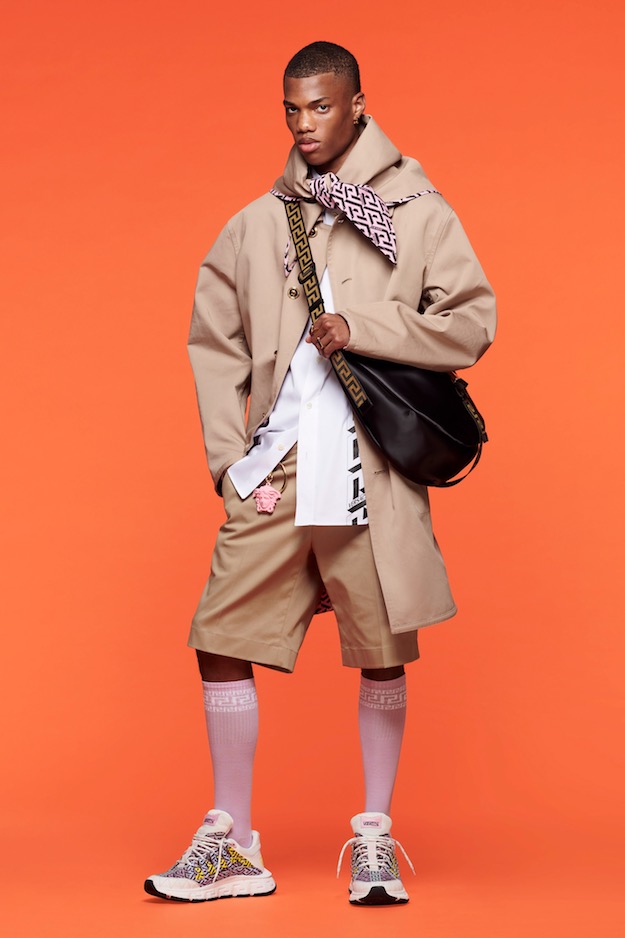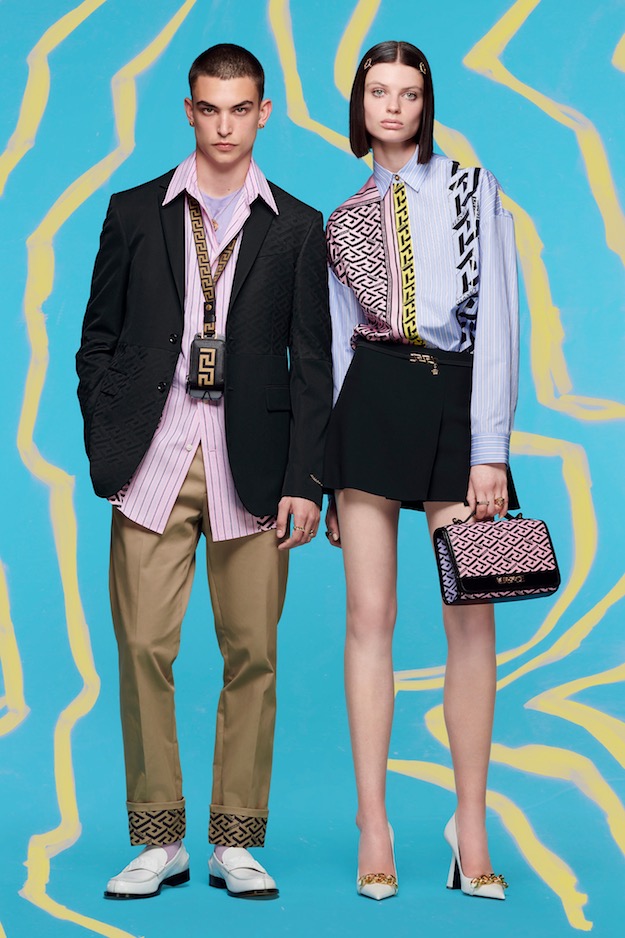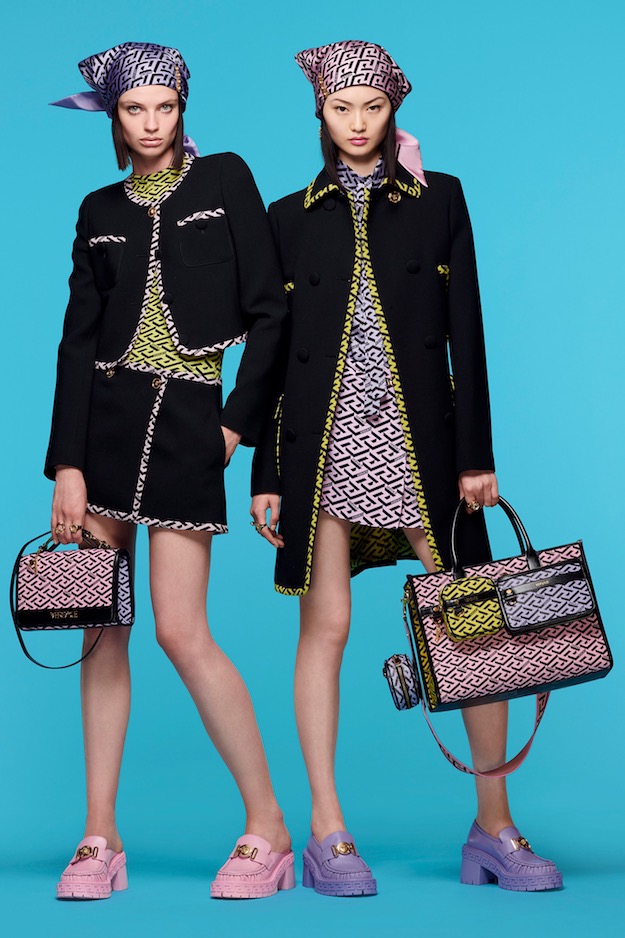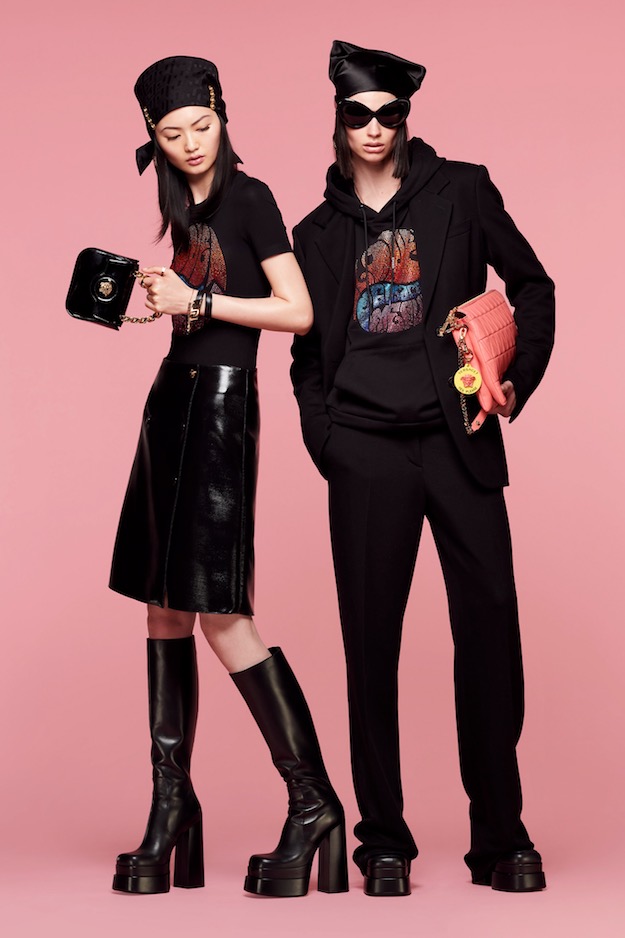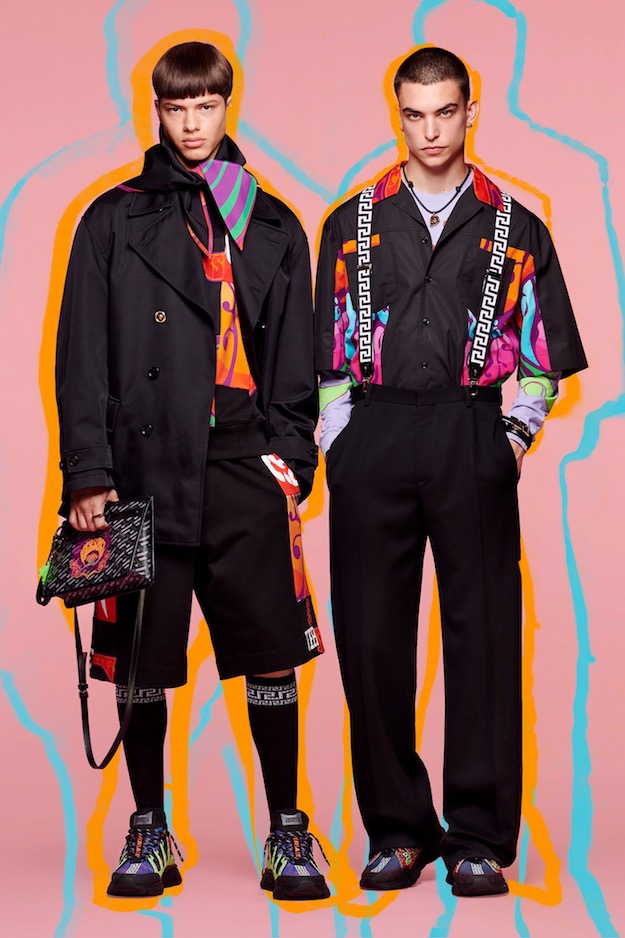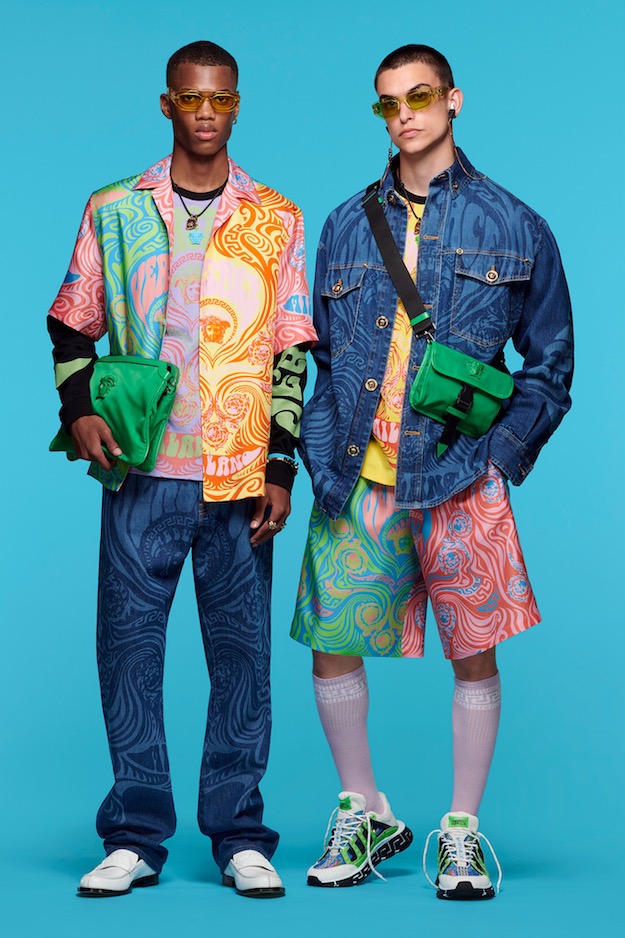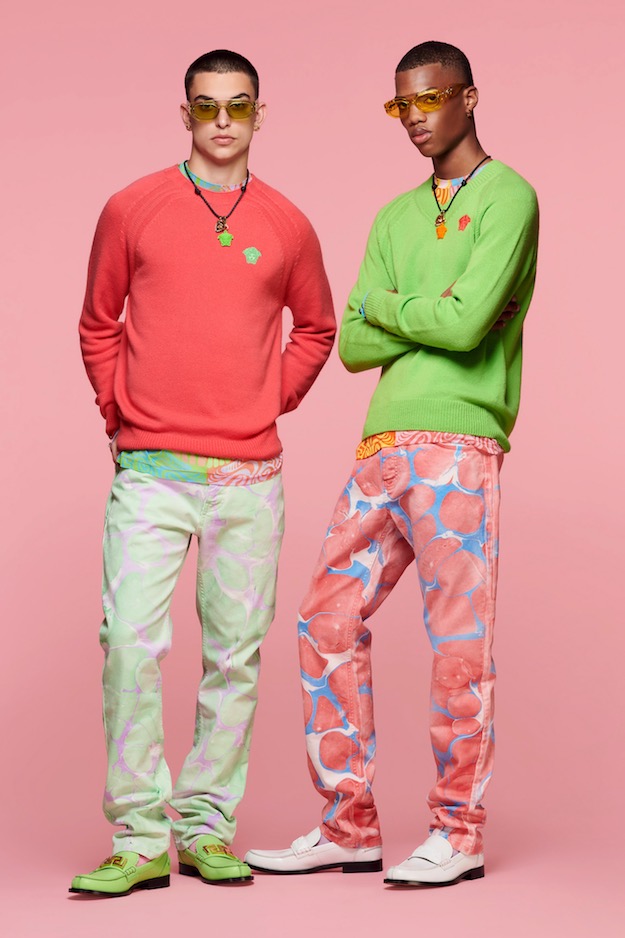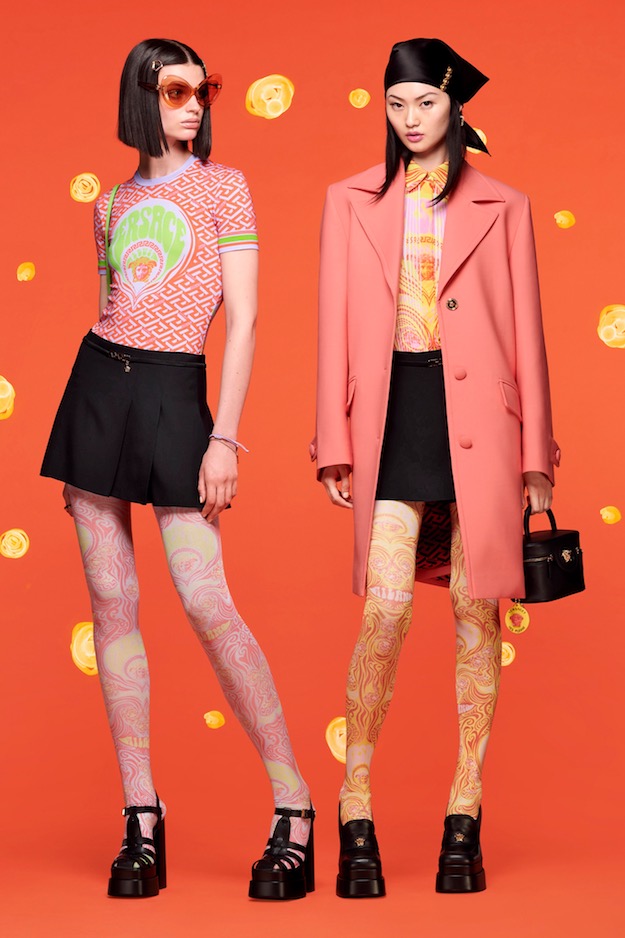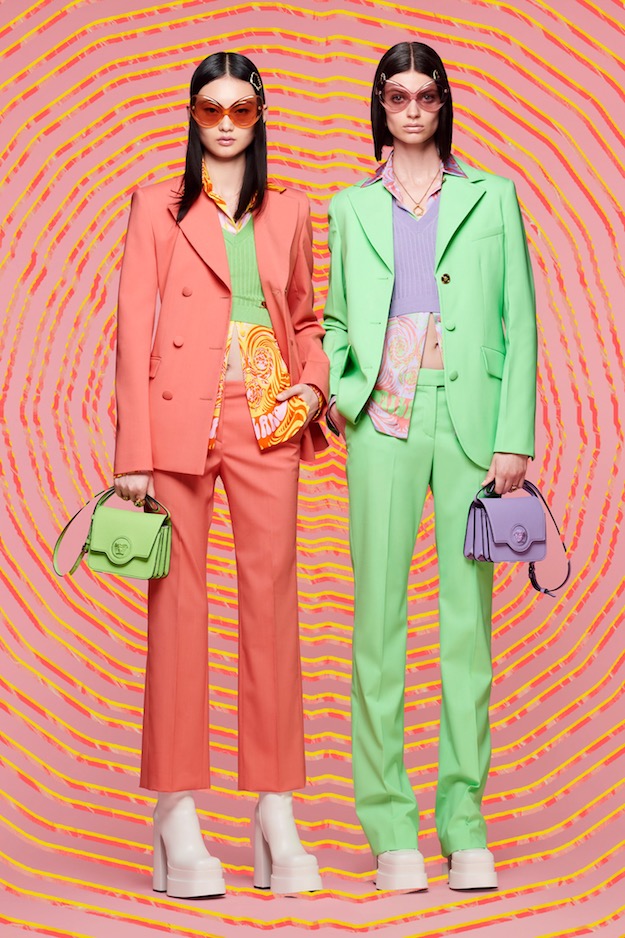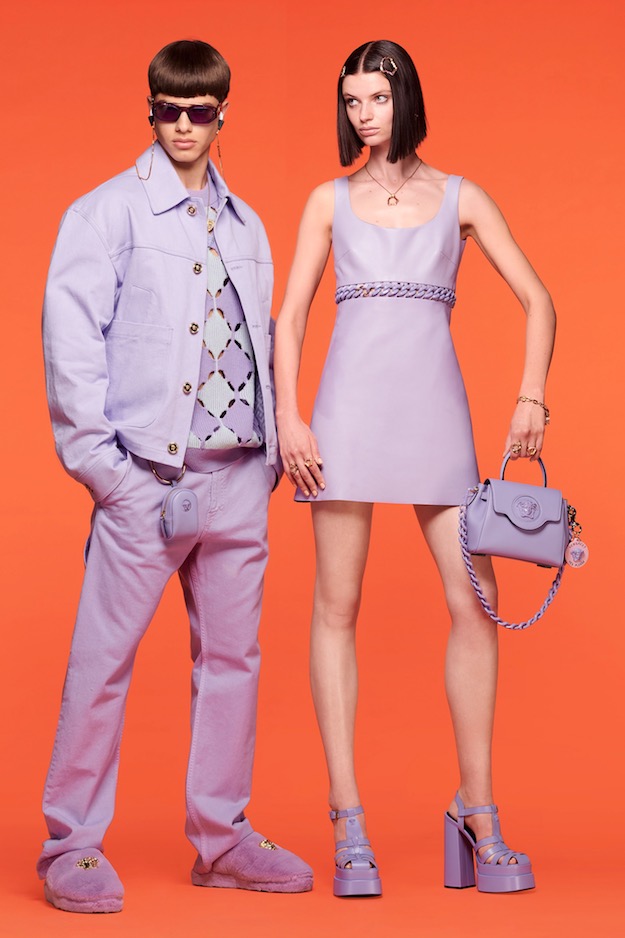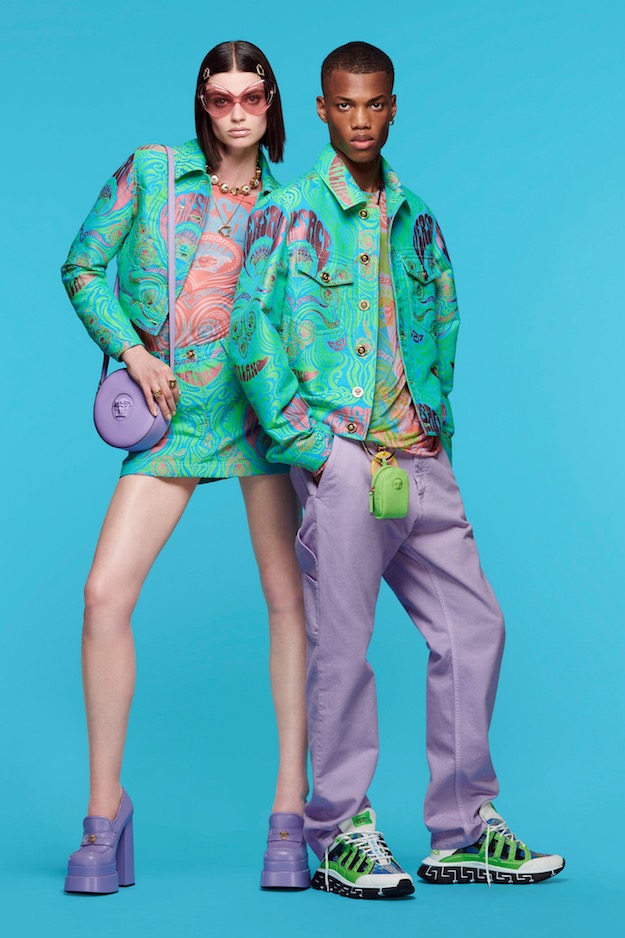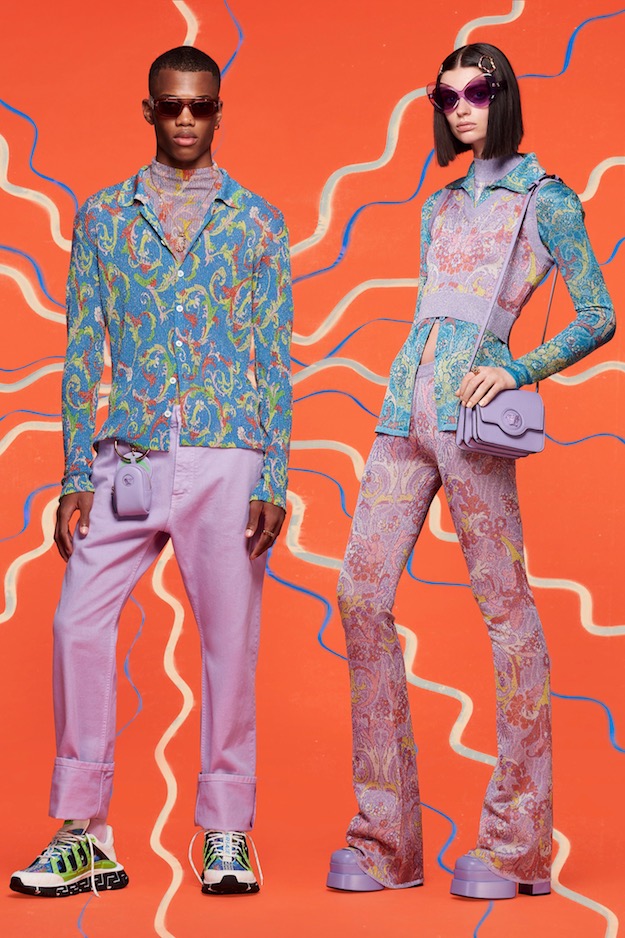 Like the rest of the world, Donatella Versace is ready to move on; for someone who lives life at high speed like she does, this is probably more an urge than hopeful thinking. Resort was telling of this sentiment: She seemed to be shifting gears, taking a journey into new territory—a joyful, upbeat place in flying colors. Obviously, she brought her beloved Medusa along.
"I think there's a renewed sense of optimism right now and I wanted this collection to speak to that," said Versace via email. "This season is about having fun again and it feels right to put something positive into the world. We'll never return to the old world or to the old 'normal,' there's no going backwards. This is what the new now looks like to me."
Of course, normal isn't a word in the Versace lexicon. If that wasn't clear already, Donatella gave the Medusa a psychedelic spin, taking a sort of trippy turn through a kaleidoscopic tunnel of pop-bright colors and melty, distorted, lava lamp patterns—think: Summer of Love with a luscious twist. She cleverly kept the collection's silhouette svelte and neat: A-line, '60s mod-ish, and slashed short with conviction. Summer tweeds in acid sherbet colors looked fresh and luxe, signaling a desire for more dressed-up situations. Loungewear was out (it'll soon be a relic everywhere, let's hope) and even activewear options looked extra-polished. The same allure was given to the men's line, with strong formal silhouettes and clashes of bold, mood-lifting print patterns.
Riffing on the house heritage, Versace offered little tweed skirt suits in vibrant colors with hand-finished fringed hems. Nodding at the ones that her brother Gianni made for Claudia Schiffer in the '90s, they looked smart, young, and full of pep. The archival work never looks nostalgic here. As the design team pointed out during a Zoom call, "there's always that twisted perversion that we like to play with, like taking something and turning it on its head." The primness of A-line shifts was sharply contrasted by doses of slick, liquid latex in a sort of 'sickly bubblegum pink' (as it was described) and a new baby blue shade, called DV. It was rendered into a couple of ultra-short bustier slipdresses that will be headturners wherever they go. The same can be said of a rather sensational translucent crystal mesh number with lace intarsia, its surface mutating into melty aurora borealis shades. It sparked joy and optimism to no end.
Vogue.com