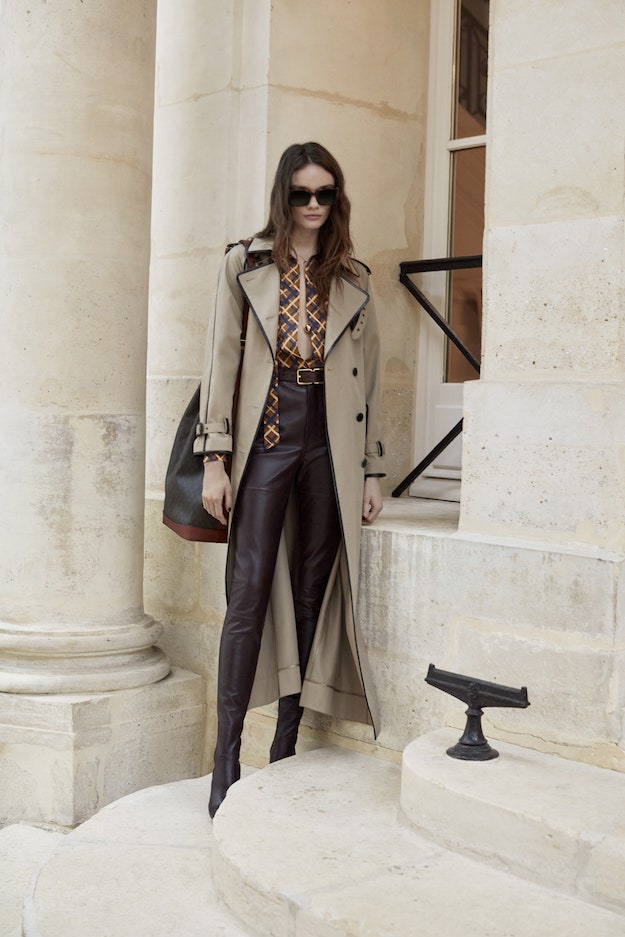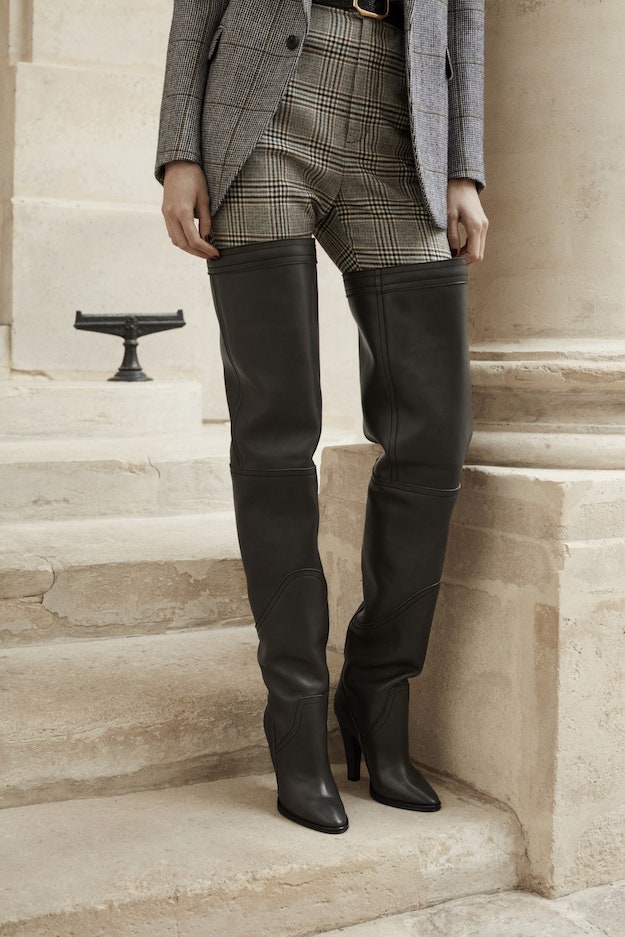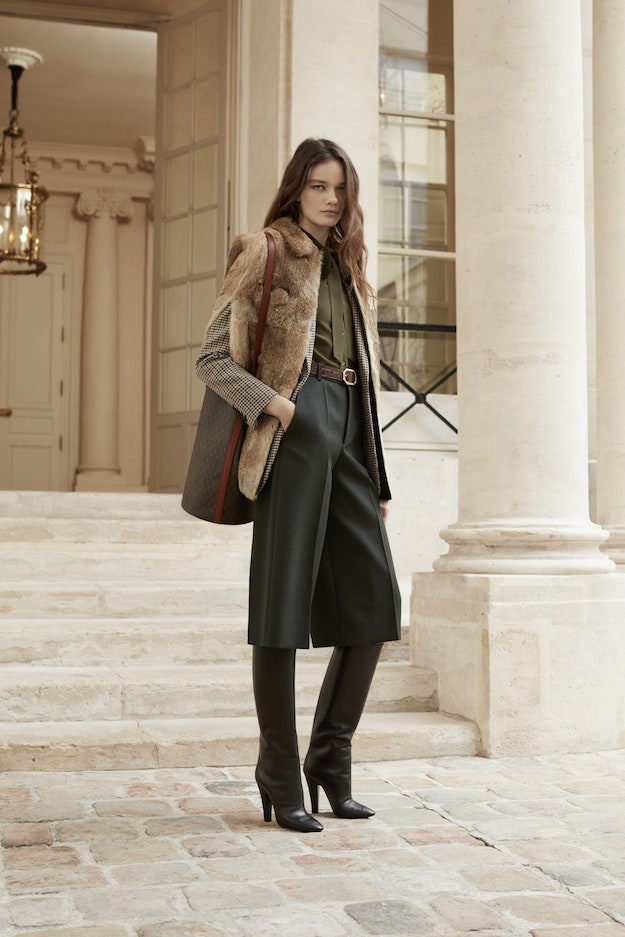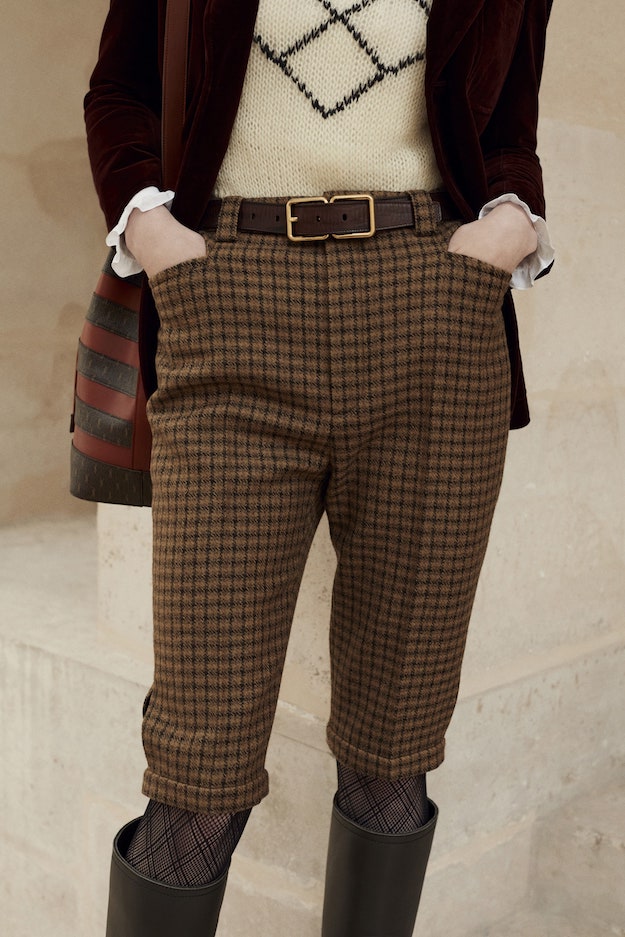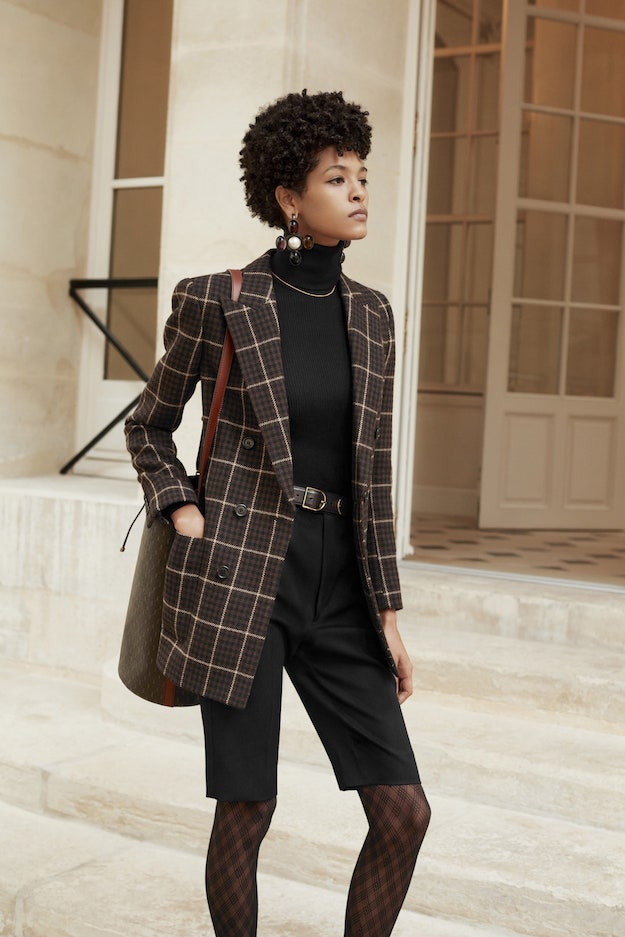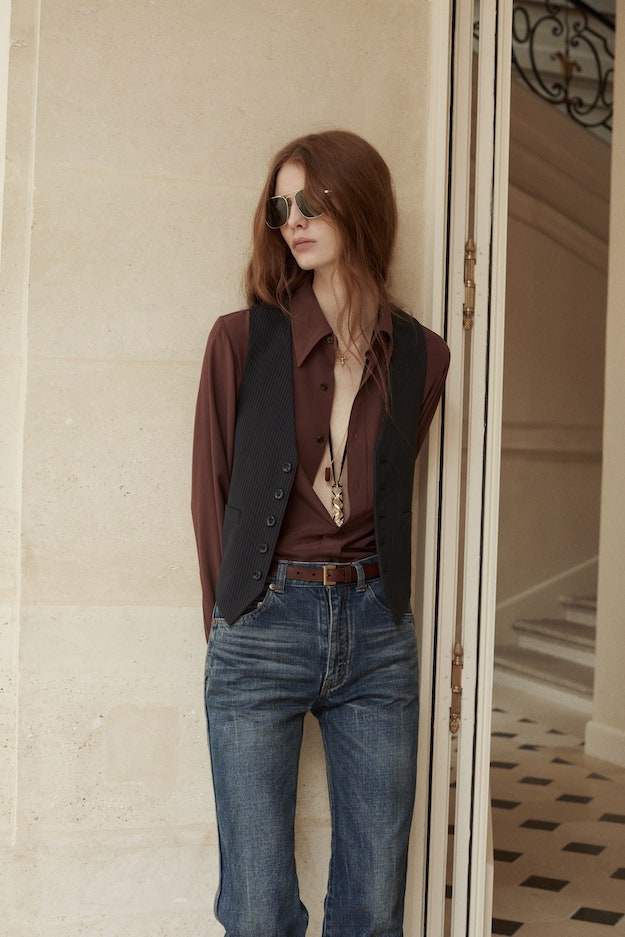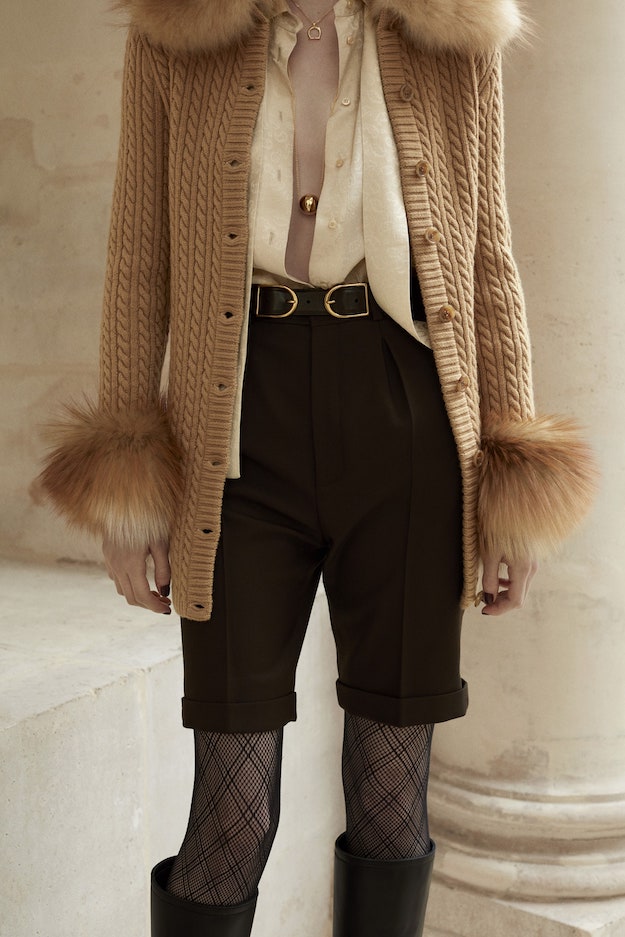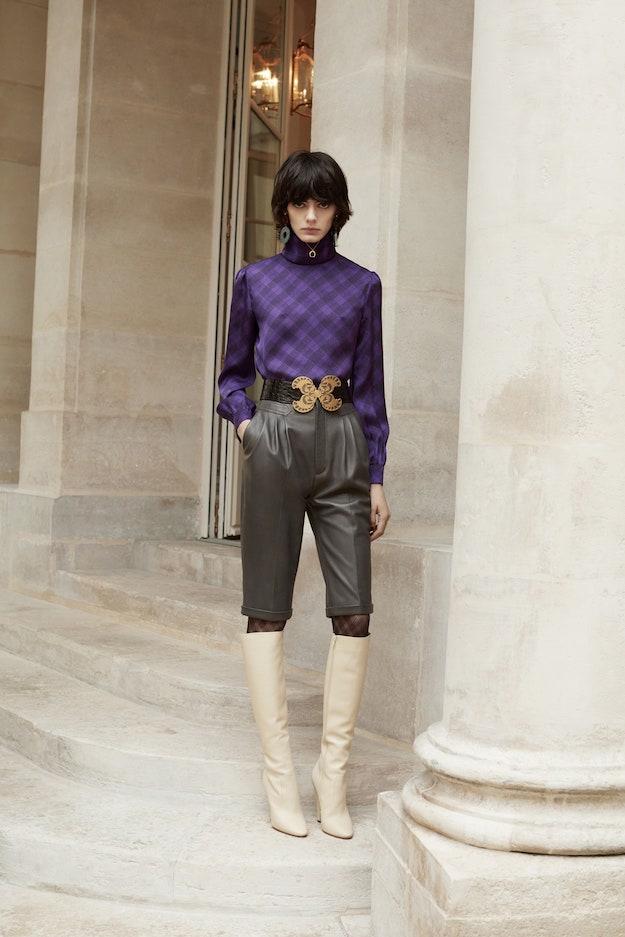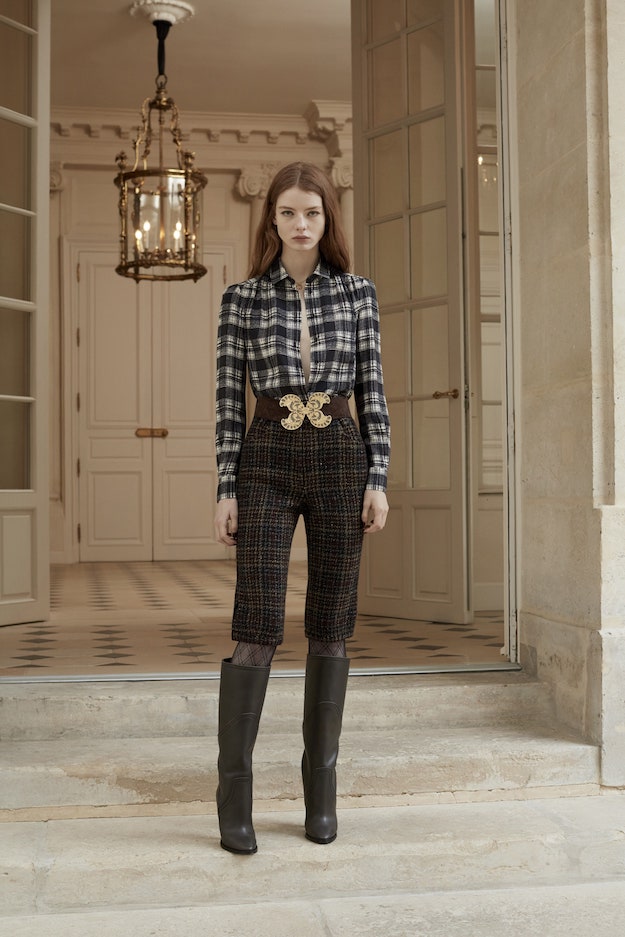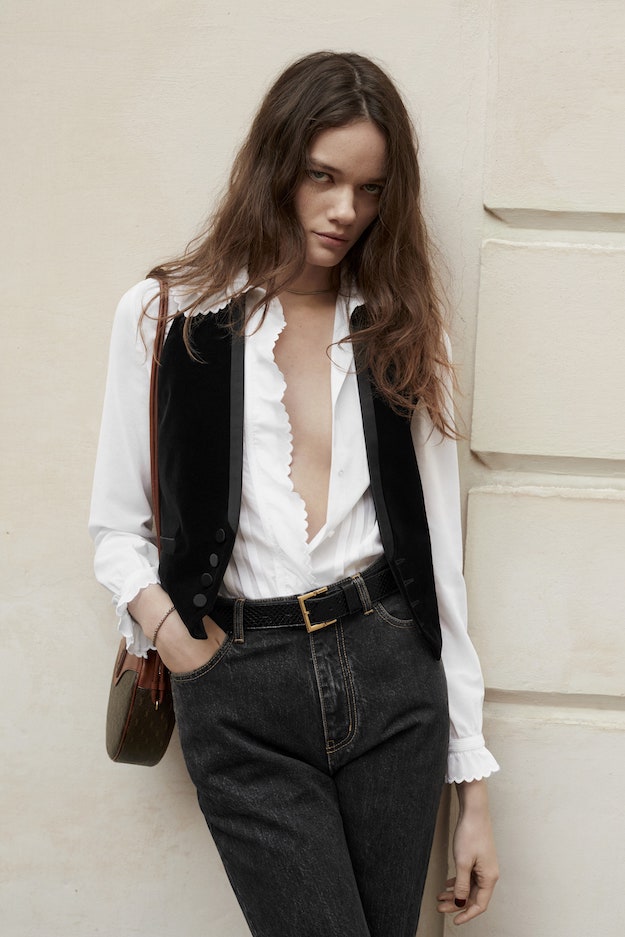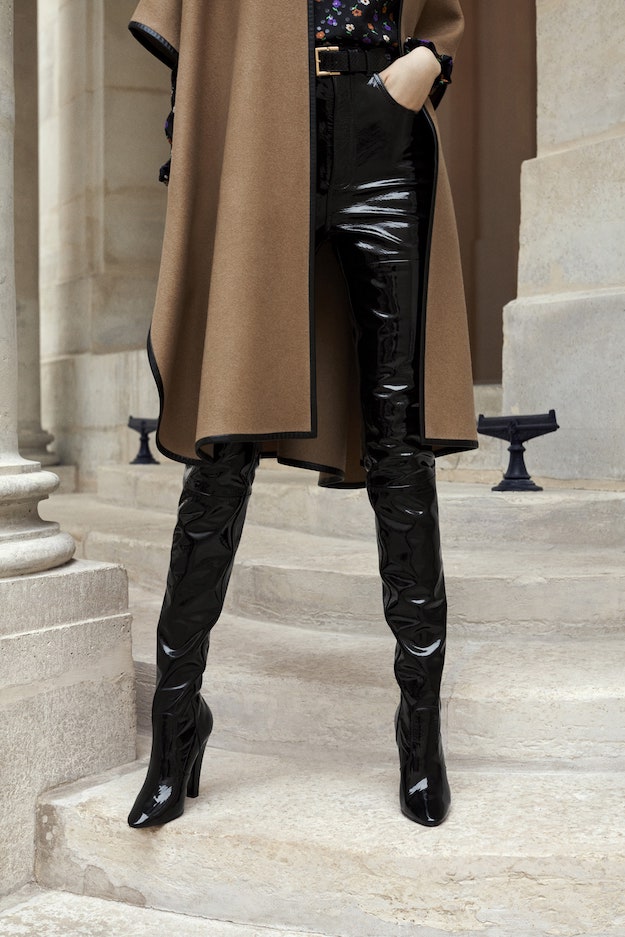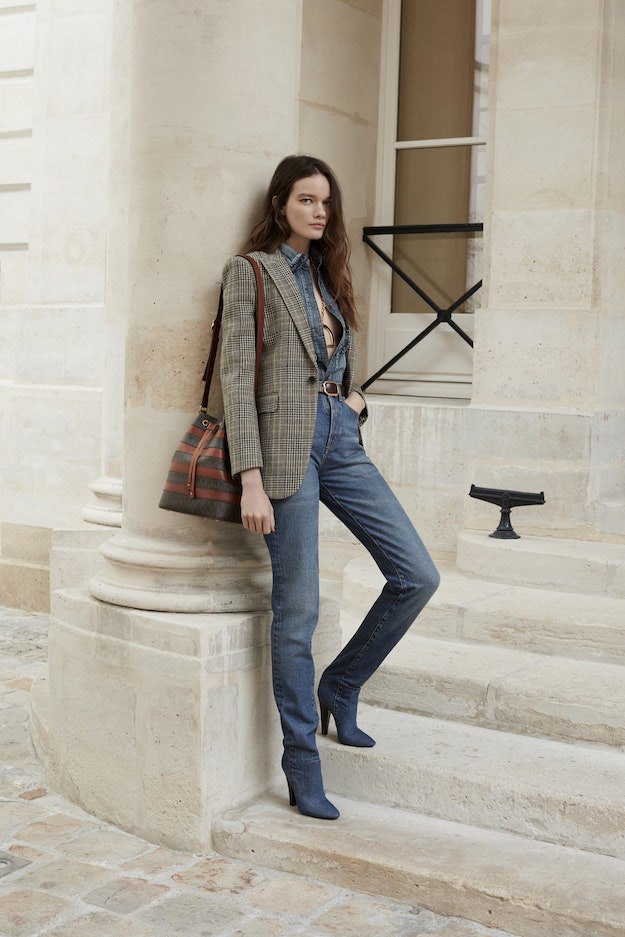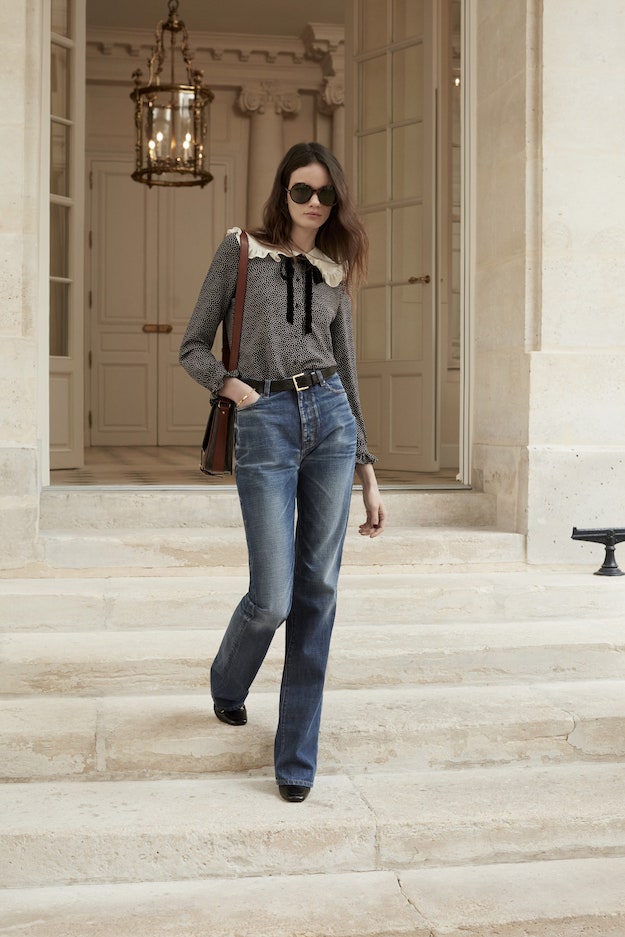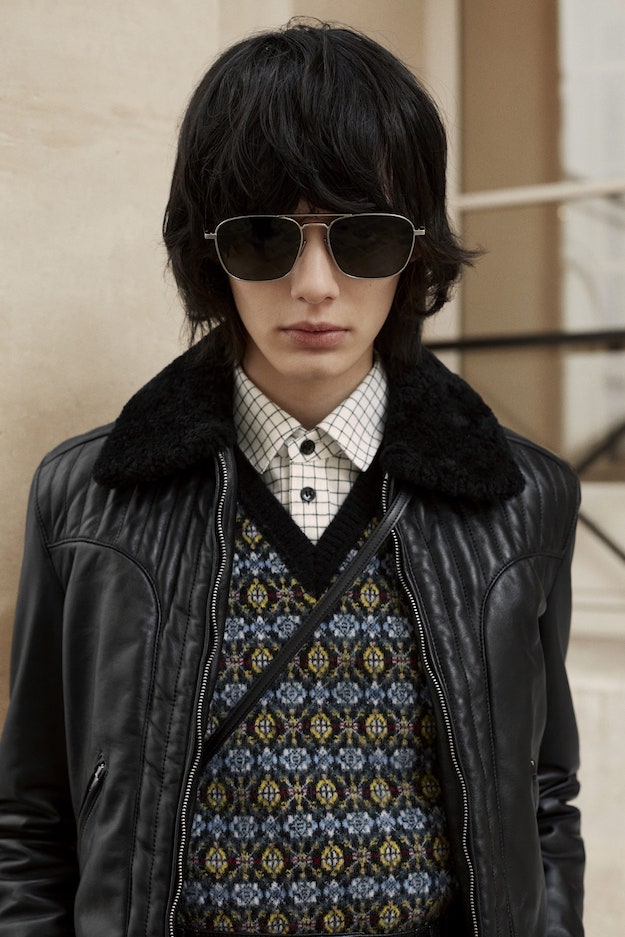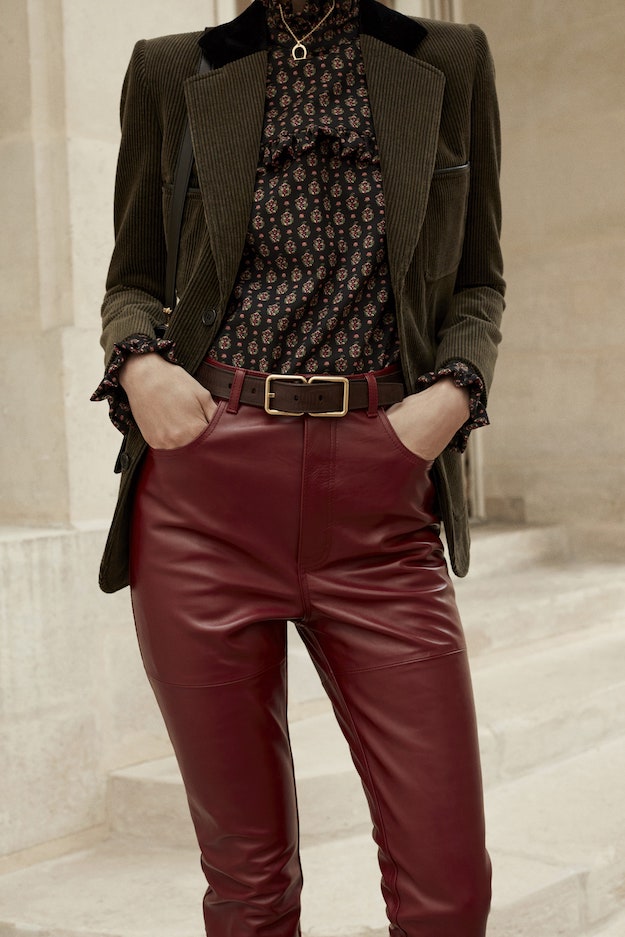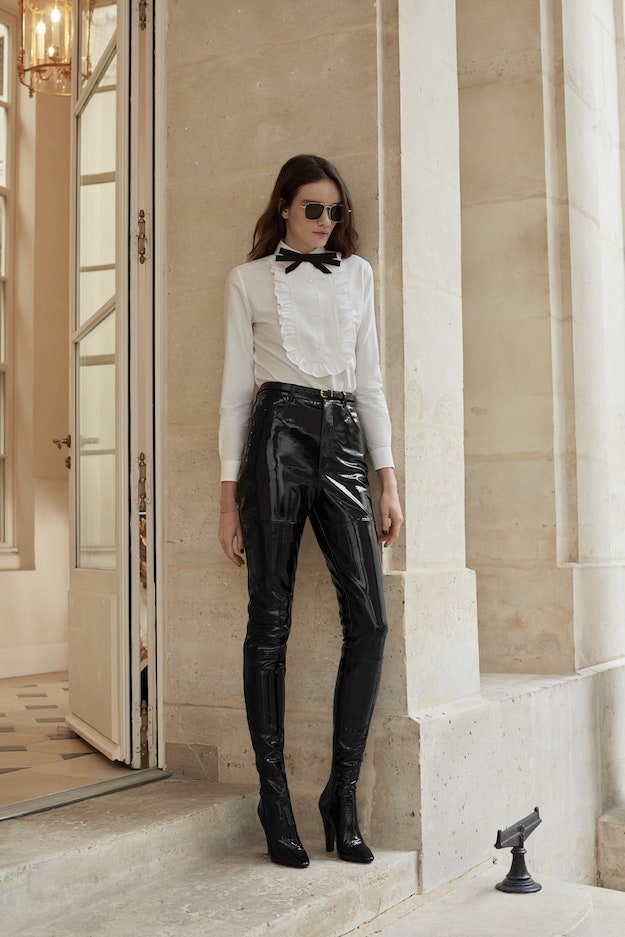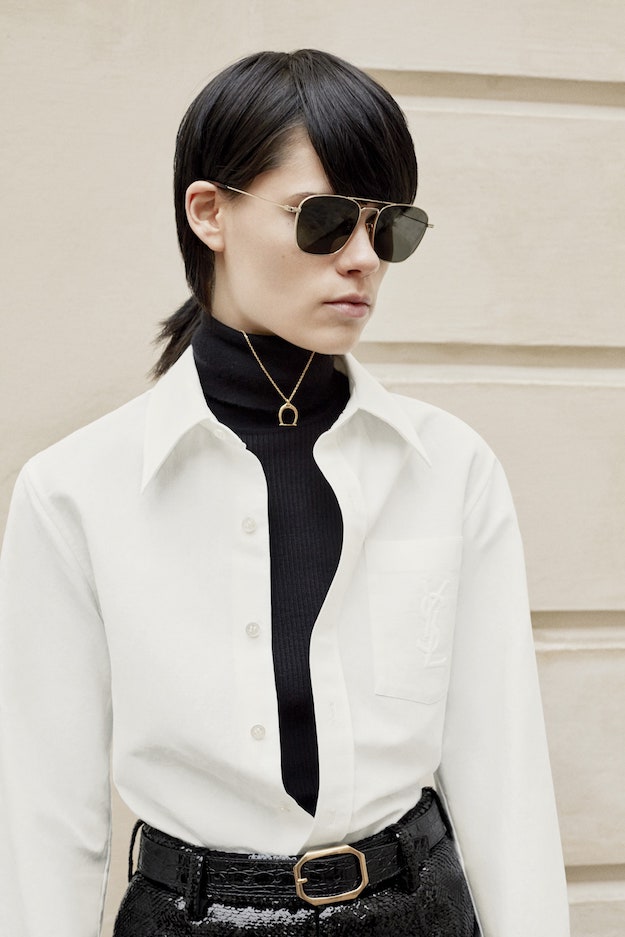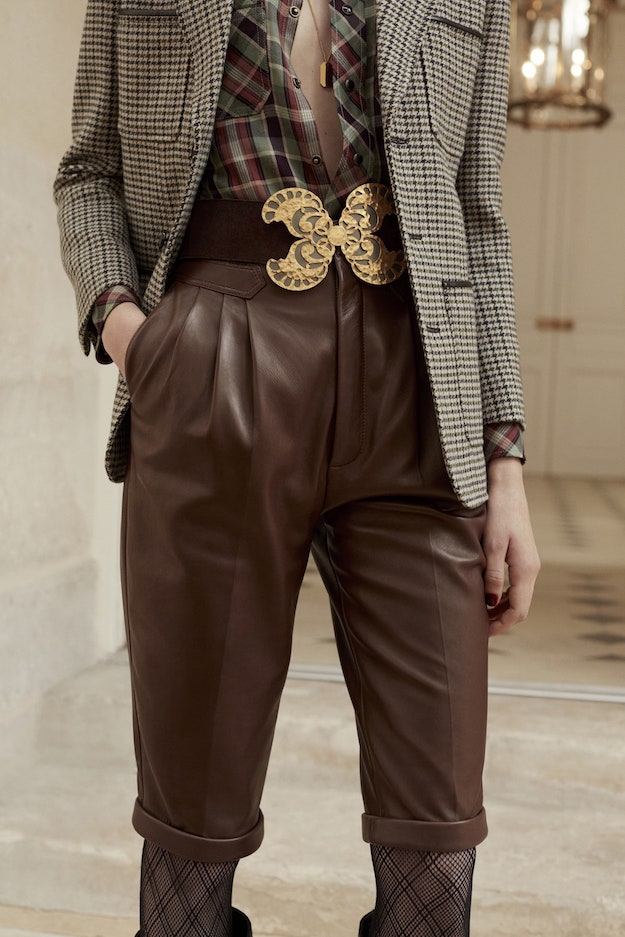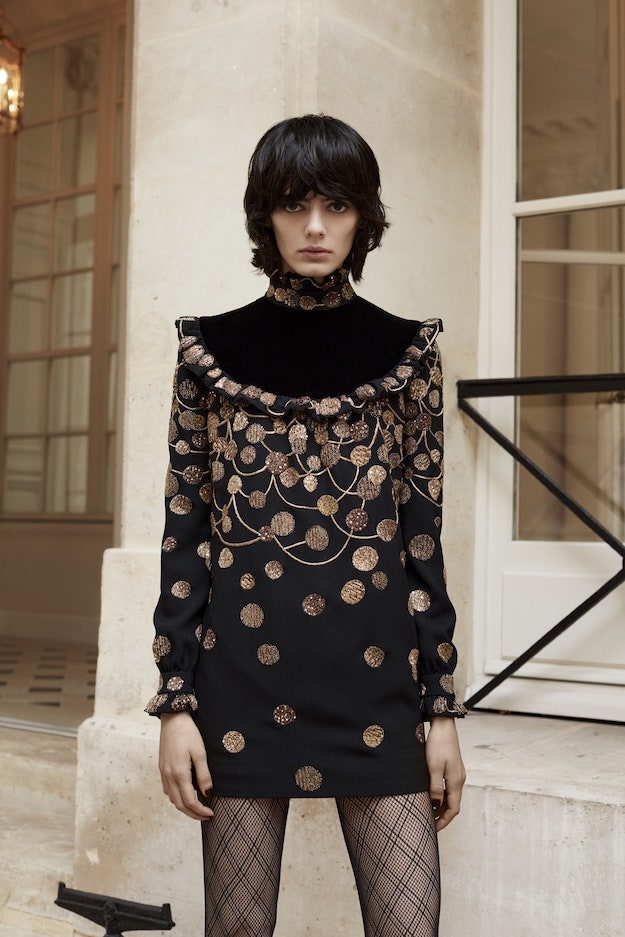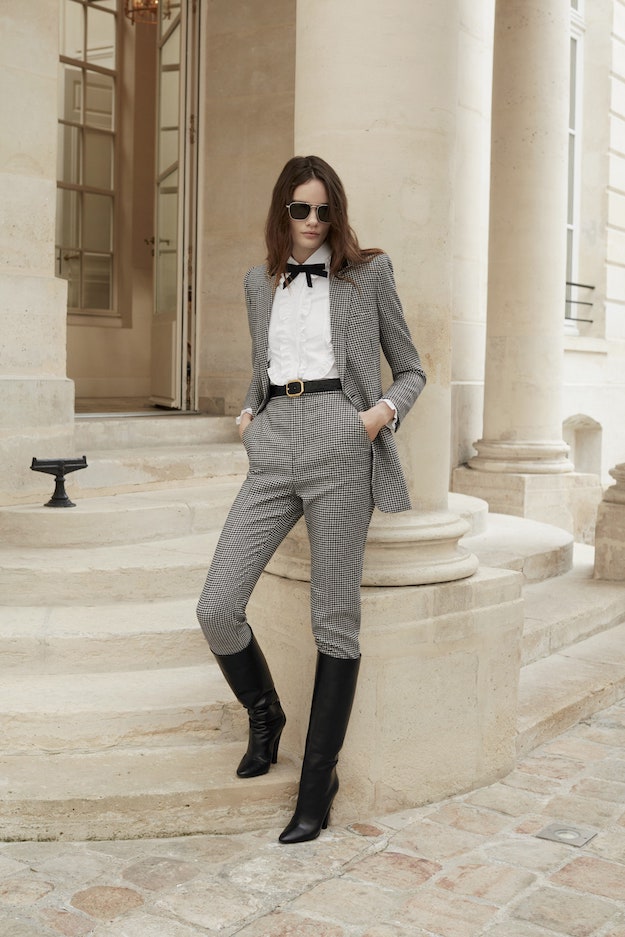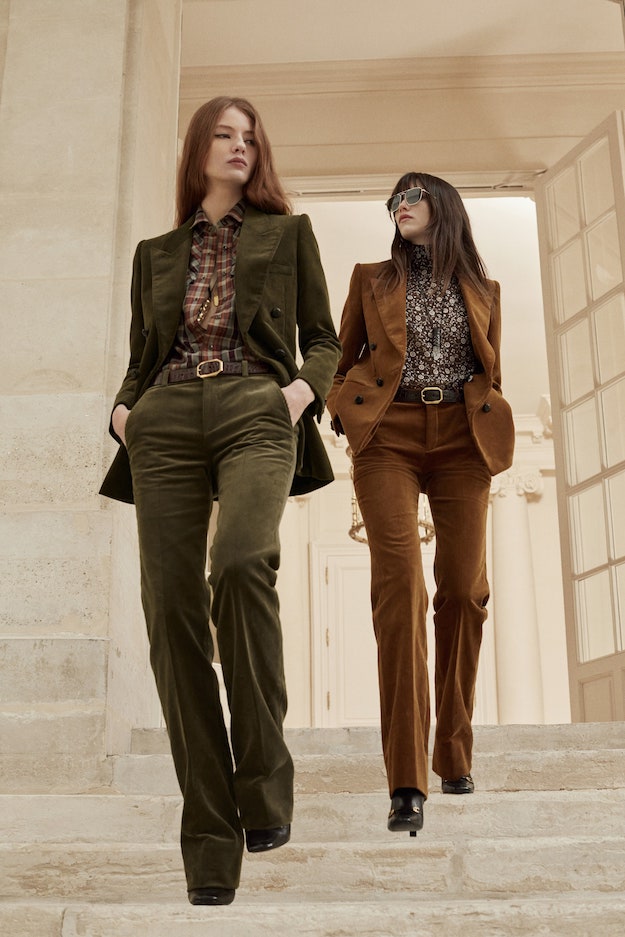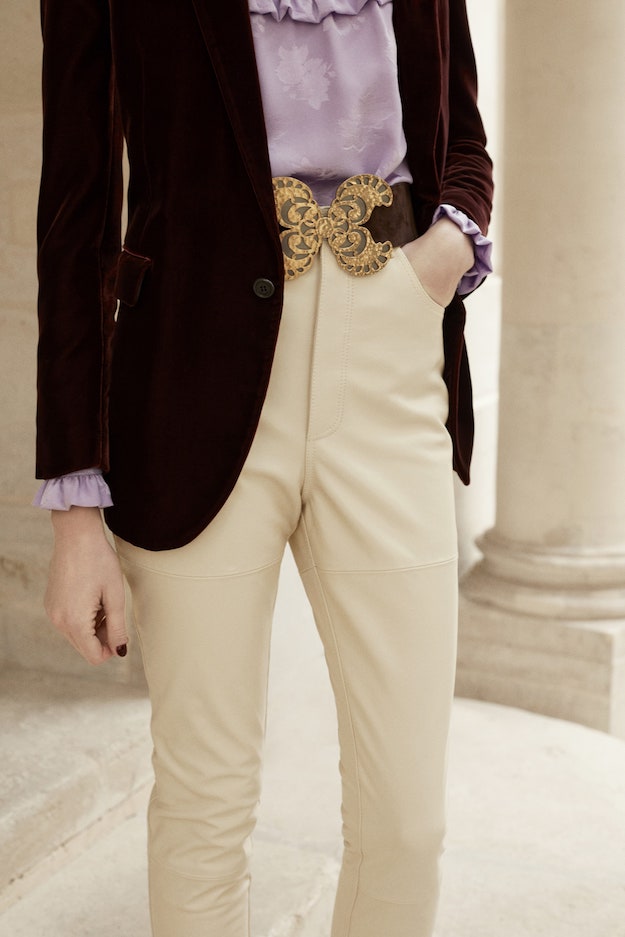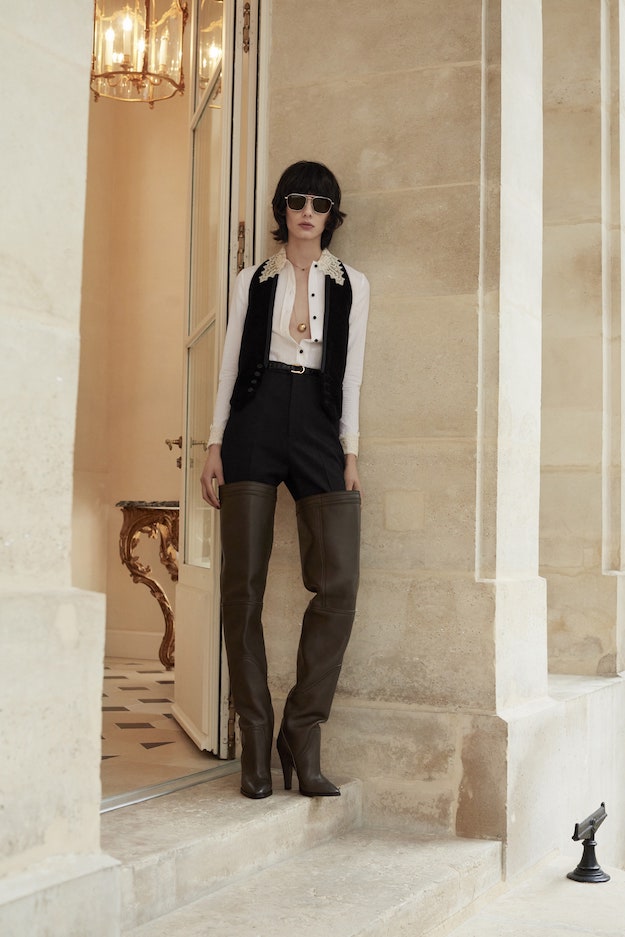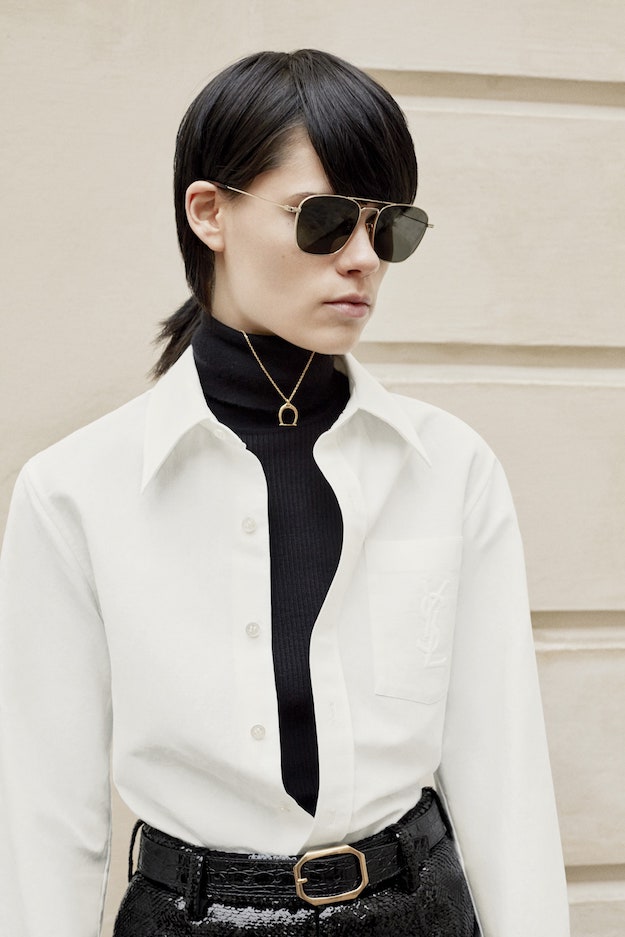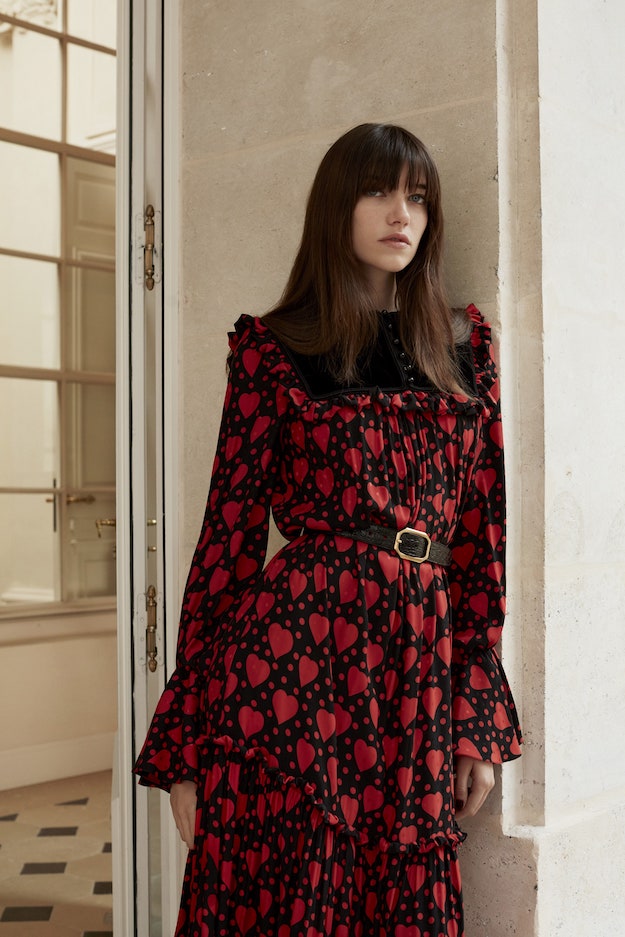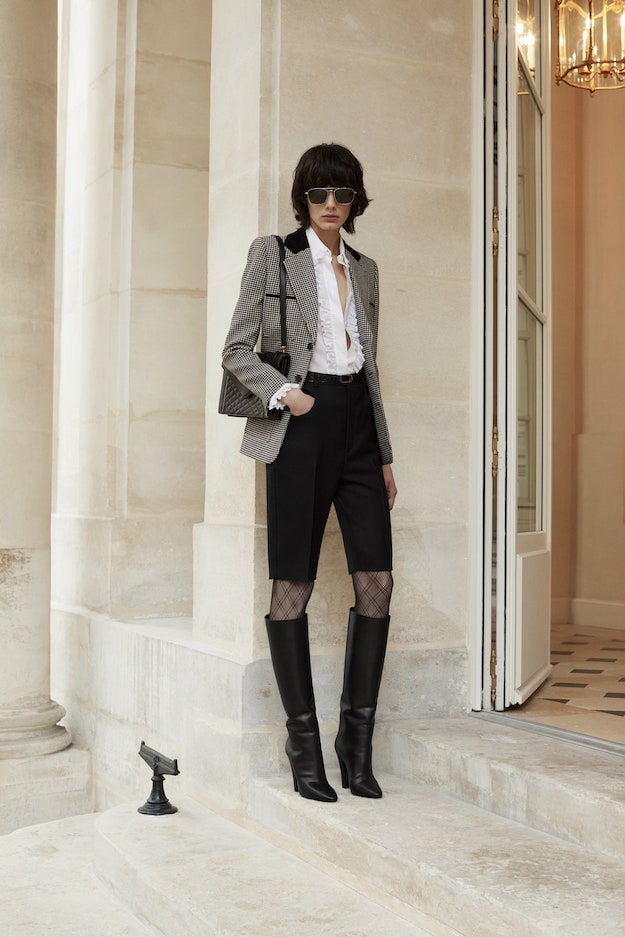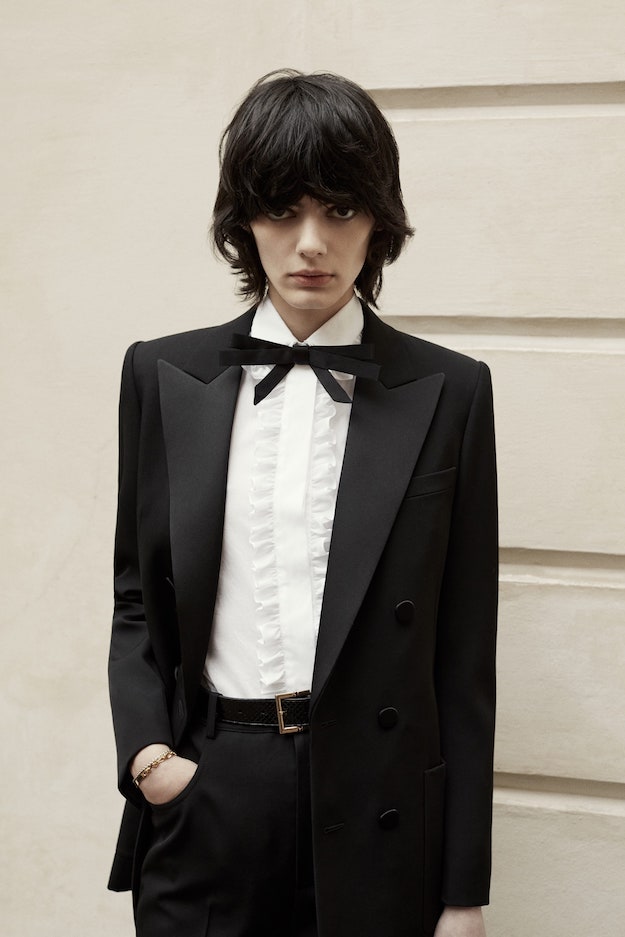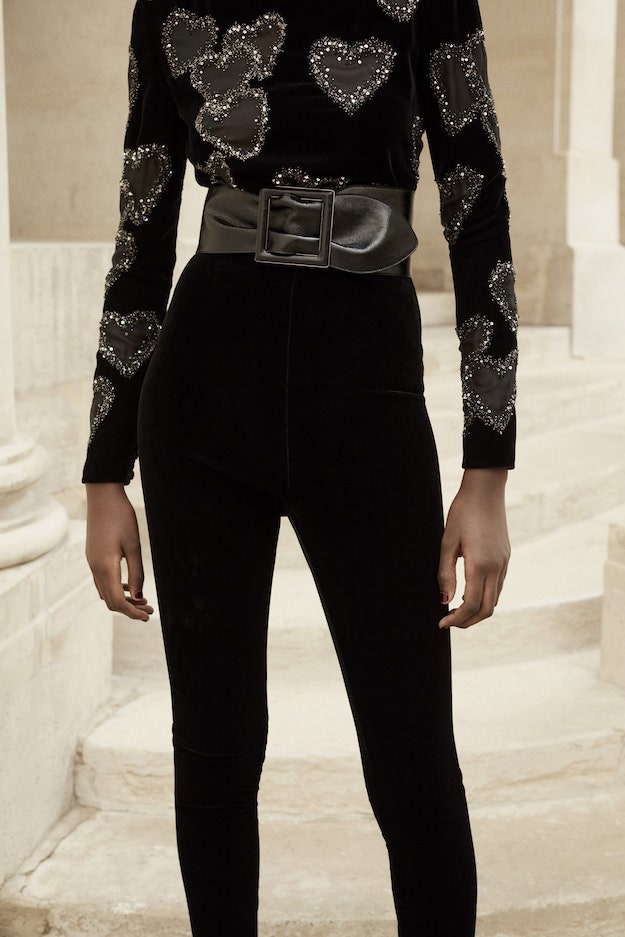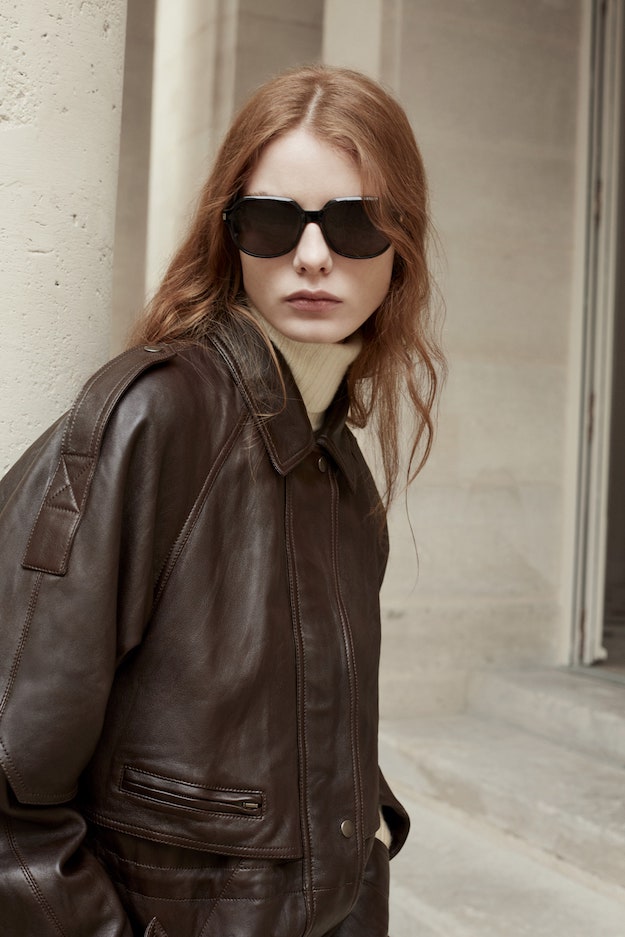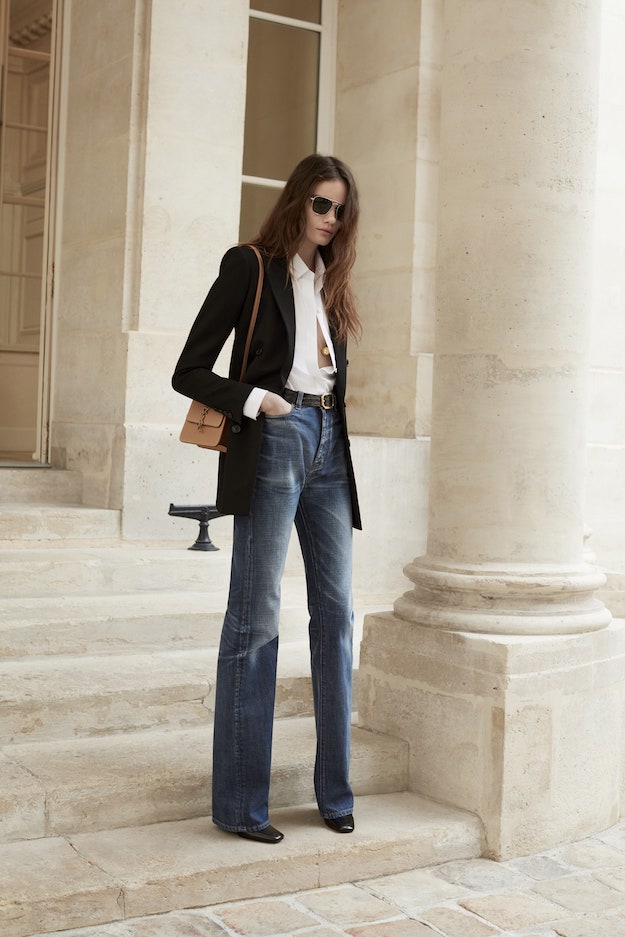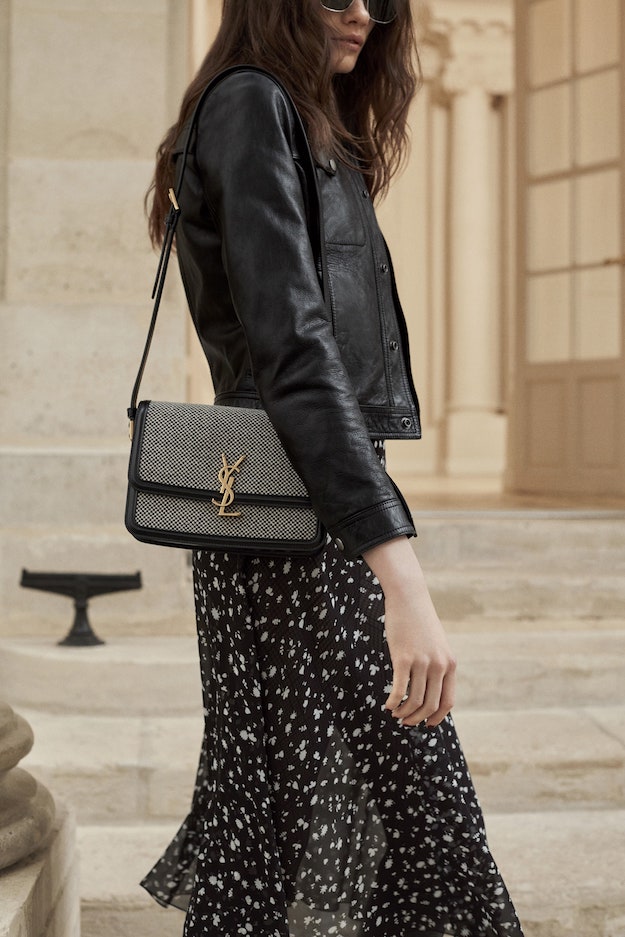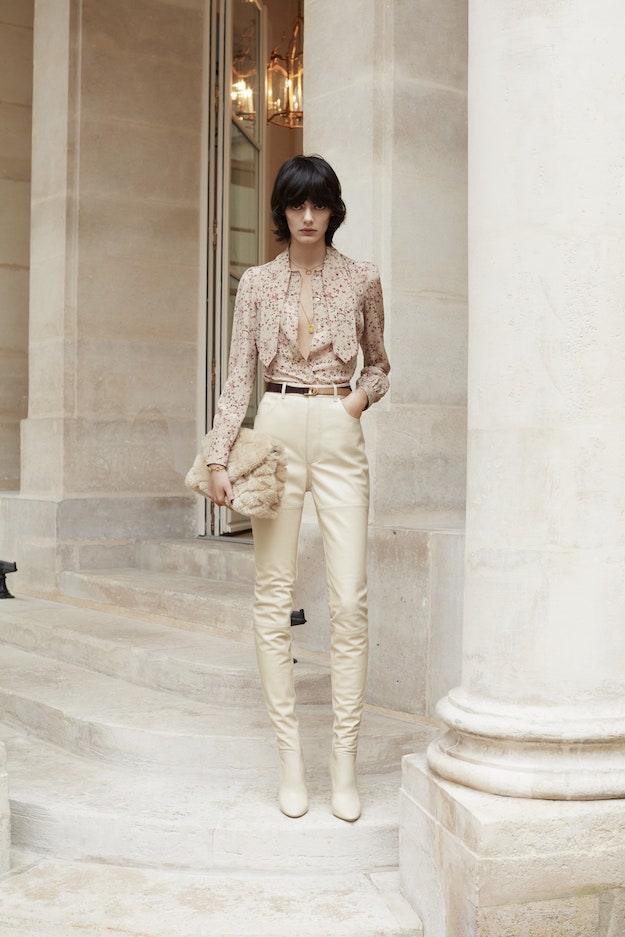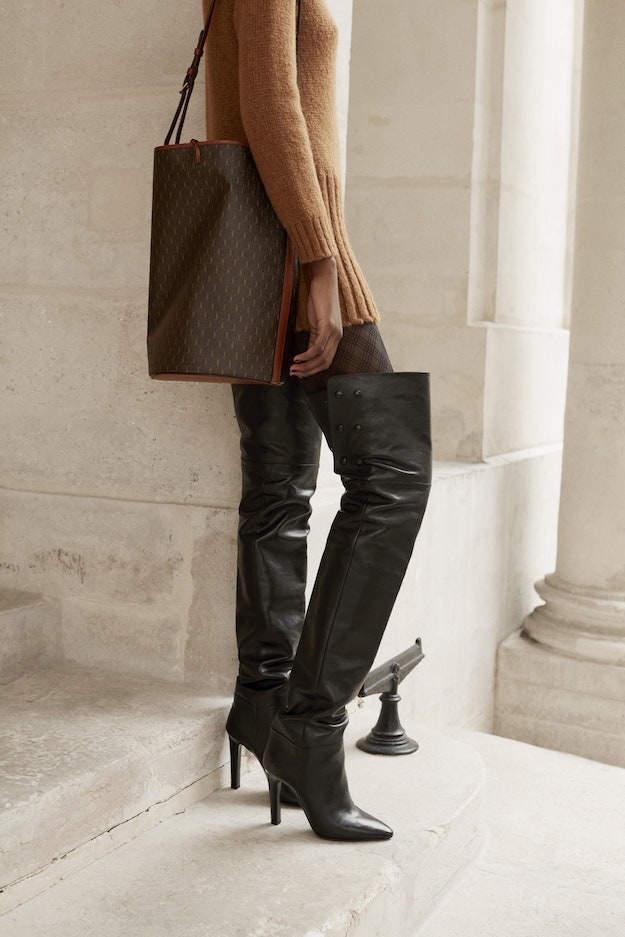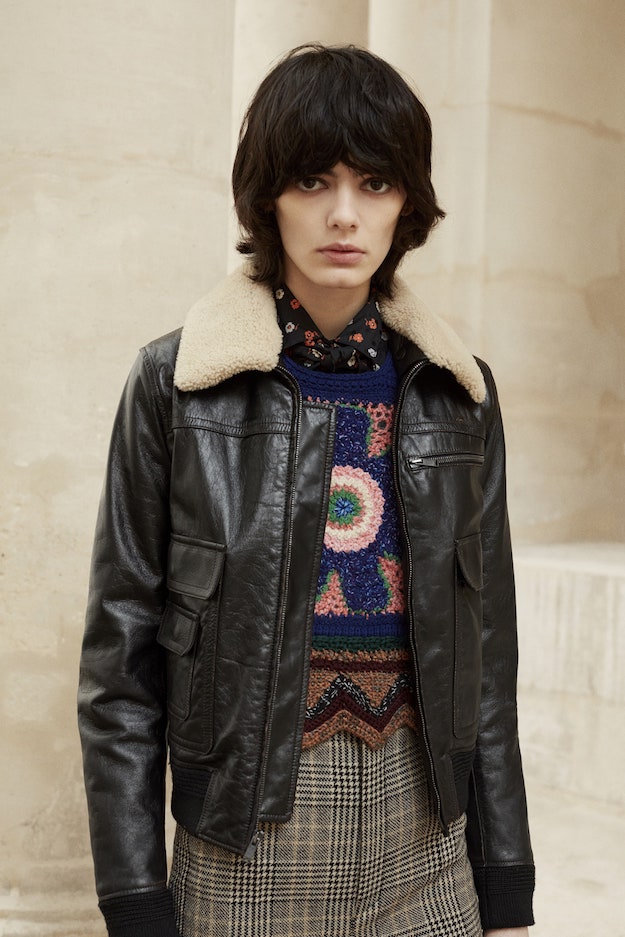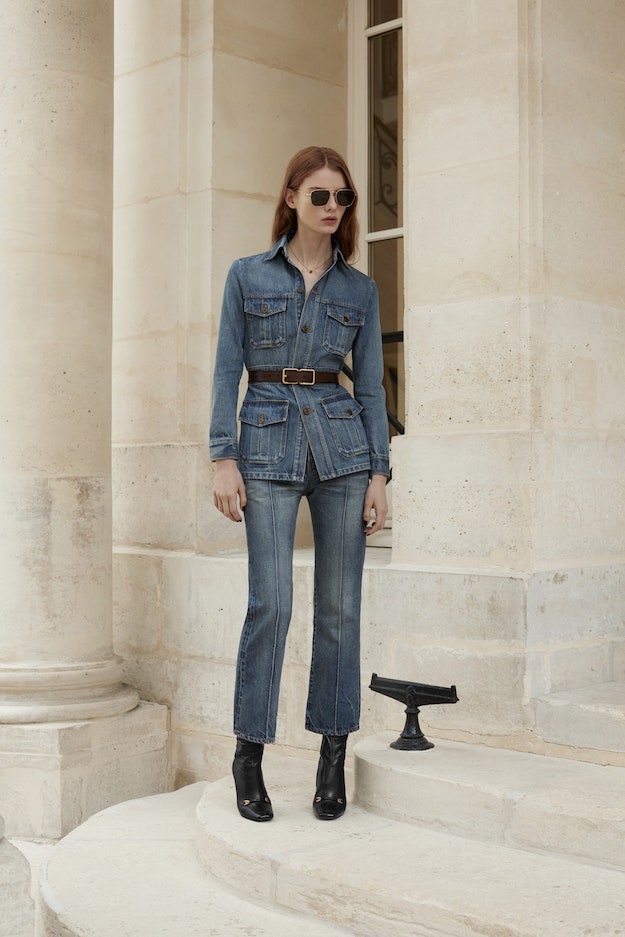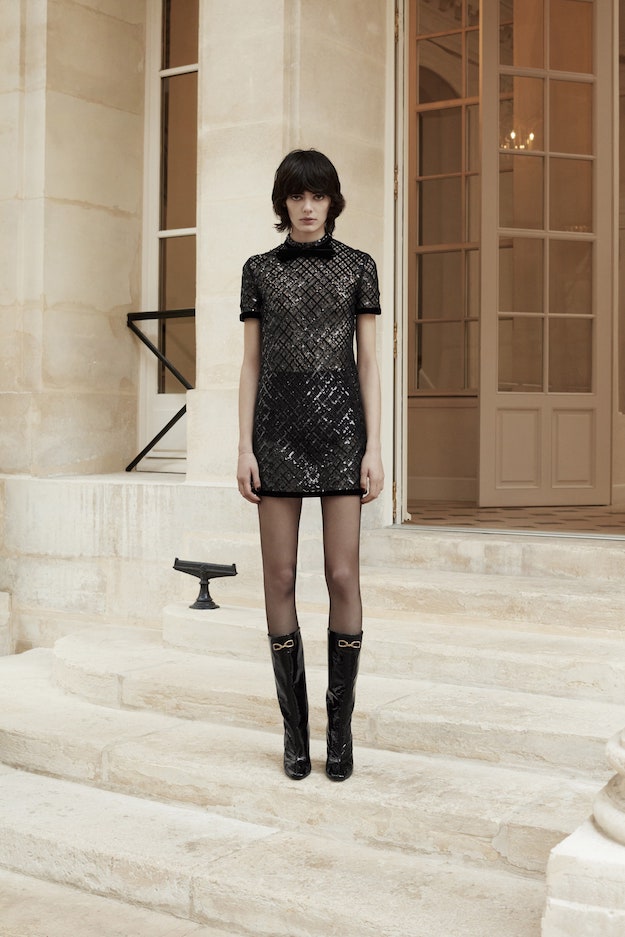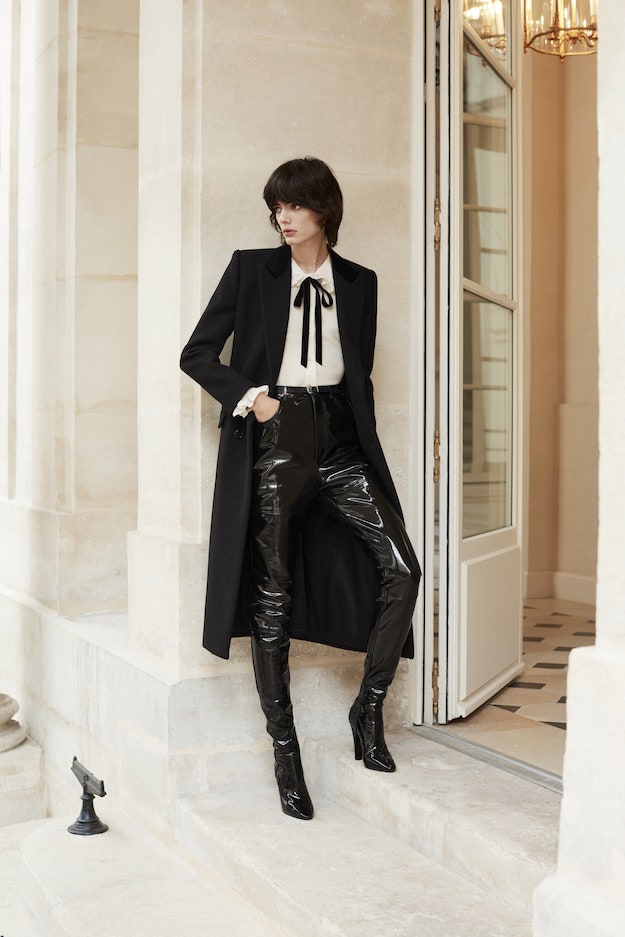 In the topsy-turvy, which-season-are-we-looking-at-now way of the world today, Anthony Vaccarello's YSL fall women's is now being unveiled after the winter 2021 collection that will follow it in stores. The latter was presented a month or so ago as a spectacular filmic odyssey through some of the vastest, most awe-inducing landscapes Mother Nature has blessed us with. In presenting this collection, Vaccarello stays much closer to home for his backdrop—namely, a series of images taken in the courtyard of the imposing YSL HQ on Rue de l'Université on Paris's Left Bank.
It's a neat reminder that however far you take Saint Laurent in the world, no matter what you project about one of fashion's most iconic maisons, everything always has to bring you back home. For Vaccarello, this fall is another of his thoughtful forensic-like examinations of the legacy and heritage of YSL, which he then takes and makes resonant and meaningful for today. In his hands, that means less precious but no less refined; a casual imprint on even the most formal of looks. What results are clothes imbued with an alluring patina of age and lived experience.
A case in point: Vaccarello's "opening" look, a gorgeously tailored jacket, very '80s YSL. He makes it part rural fantasia—a tweedy check so countrified you can almost hear the clip-clop of hooves in the stables—and part urban cool, the shape more shrug-it-on that buttoned-up BCBG. That jacket gets partnered with more checked pieces: a low-fastened shirt, a glimpse of gold jewelry flashing from underneath; pants tucked into long wader-like black leather boots reminiscent of those Monsieur Roger Vivier designed for Monsieur Saint Laurent way back when.
In essence, that's Vaccarello's narrative here. Take the YSL-isms—the mannish trench, the silky blouse, the jaunty culotte, the fluffy chubby, the lace hosiery that's as dark as midnight—and recontextualize every single last one of them. That comes from pairing them with faded jeans cut lean with a kick at the ankles; black or gray leather shorts; and vintage-y vests and belted short coats. And it most definitely comes from the newest iteration of Vaccarello's perennial long-legged silhouette: a hybrid of pant and boot in denim or ivory glove leather or, in a daring rethink of evening, in gleaming black vinyl worn with a ruffle-bibbed white tuxedo shirt.
In the end, though, what's going on here isn't just a meditation on the here and now of the Saint Laurent legacy. It also captures the place we're all at now, more or less: caught somewhere between the big, wide world and the refuge of home. We're yearning for structure, but freedom; comfort, but not sloppiness; dressing up but not in a way which looks like we're trapped in an existence that doesn't acknowledge the last year-plus we've all lived through. With this collection, Vaccarello signposts how we might live between both.
(Vogue.com)